Lares single desking range creates the right balance of distinctive design and performance. It provides any workspace with suitable solutions for a variety of tasks and styles.
Designed to Transform
Lares is an ideal fit for today's adaptable workplace. With its desks, benches and meeting tables, it allows for both collaboration and individual concentration – transforming any space to meet people's needs throughout the day.
Customization Possibilities
The Lares table range provides the perfect balance between design and technical functionality. It integrates a breadth of finishes and organic shapes as part of its design, offering a wide variety of customization possibilities through its metal and mixed wood feet.
Lares, Lares SE, Lares Mobile or Lares Meeting – choose between four different product lines to create your perfect working experience.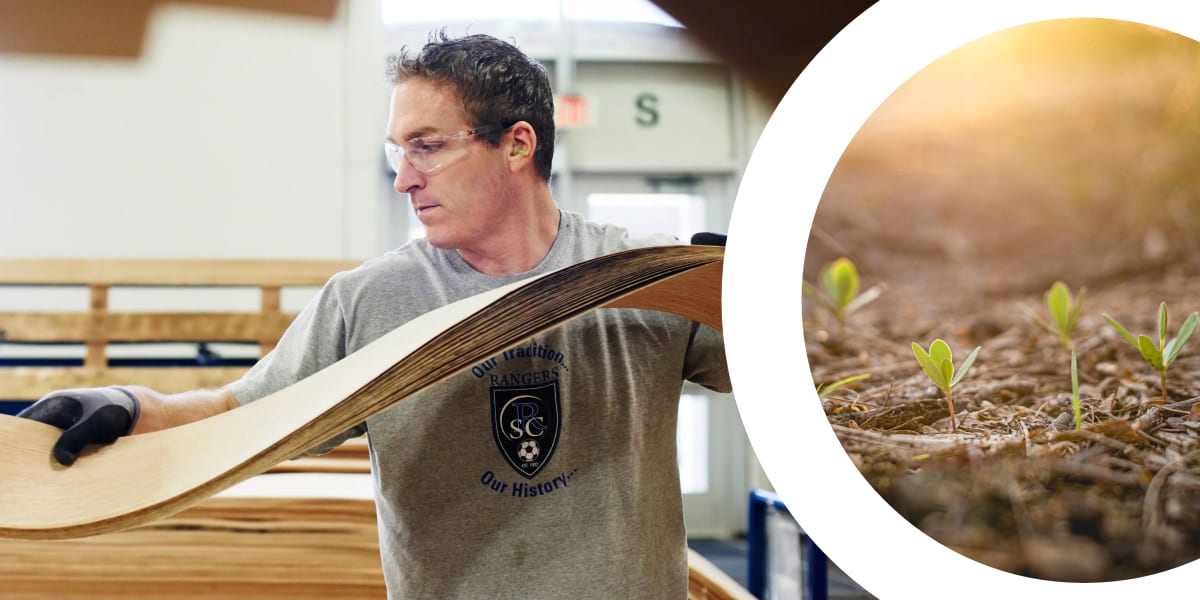 Sustainability
Designing for Sustainability
We create products that are good for people, and good for the world. Our products and operations are designed around a commitment to reduce climate change, reinforced by sustainable practices across our value chain.
Our Sustainable Design framework ensures our products are designed with consideration of life cycle thinking and cradle-to-cradle principles:
Source materials responsibly

Minimize global warming and other life cycle impacts

Ensure material health

Enable end-of-use strategies
Product Range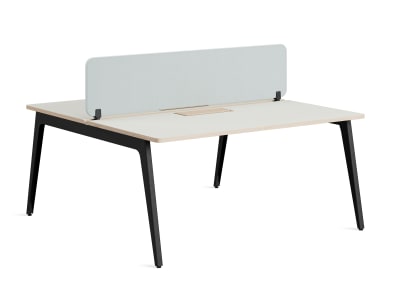 Lares
Lares desks and benches are high-performance workstations for individuals and teams. Personalize Lares with four different top access options or add a Divisio screen for more privacy.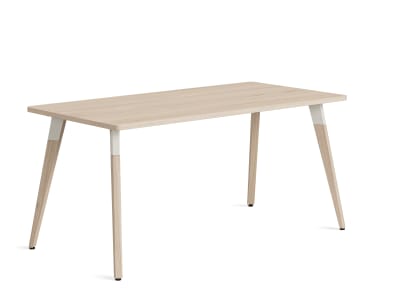 Lares SE
Lares SE is a minimalistic desk and benching solution. The quick and adaptive design makes Lares SE a great addition to co-working spaces, nomad areas in the workplace, or in a home office environment.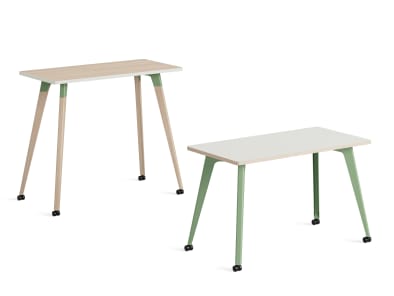 Lares Mobile
Lares Mobile tables are a perfect fit for team areas and learning spaces. Castors make the reconfiguration of furniture effortless, while sit or standing height tables encourage different working postures.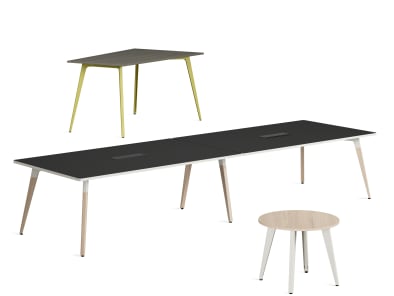 Lares Meeting
Lares Meeting is a collection of collaborative tables in multiple shapes to create a comfortable and productive environment in social areas, meetings rooms or open collaboration spaces.
Specifications
Dimensions
Dimensions
Lares
Height: 740 mm
Width: 800, 1200, 1400, 1600, 1800 mm
Depth: 600, 800 mm
Lares SE
Height: 740 mm
Width: 800, 1200, 1400, 1600, 1800 mm
Depth: 600, 800 mm
Lares Mobile
Height: 740, 1050 mm
Width: 800, 1200, 1400, 1600, 1800 mm
Depth: 600, 800 mm
Lares Meeting
Height: 550, 740, 1050 mm
Shapes: Rectangular, Square, Circle, Trapezoidal, D-Shape
Standard + Optional Features
Standard + Optional Features
SURFACE MATERIALS
Metal: all standard paints available.
Laminate: all standard colours available.
Wood Leg: Oak on Ash.
LEGS
TOP
ELECTRIFICATION TOP ACCESS OPTIONS
Plastic
Melamine
Metal
Cut-Out
CABLE MANAGEMENT OPTIONS
Plastic spine
Metal leg
Large
Standard
Basic
Net
MODESTY PANEL
ADDITIONAL OPTIONS
Desk organizer
Intermediate rail
Kit from desk to bench
Global Availability
Global Availability
This product is available in the following regions:
Europe
Middle East
Africa