We design for circularity by implementing impactful reuse, recycling and remanufacturing strategies across our entire product design and delivery process.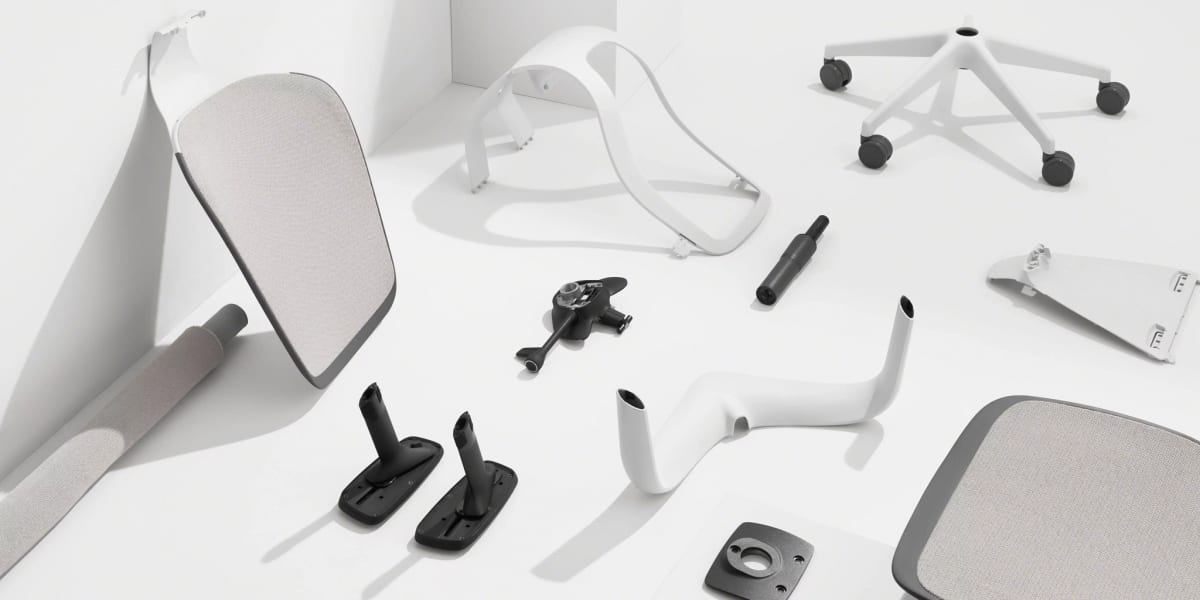 Our Approach
For over 100 years, we have designed and built products of the highest quality and durability — built to last, maintaining the value of materials for as long as possible, and as a result we're able to offer one of the strongest extended warranties in the industry. And when our furniture has outlived its usefulness, we connect customers with a network of end-of-use service providers to give it new life through reuse, repair or recycling.
We explore circular business models throughout the world to capture and redeploy the value of furniture after its first life. We have pilots underway to explore refurbishment solutions to help refresh your space while reducing your environmental impact. Steelcase furniture remade and returned to a like-new state can help your organization contribute to the circular economy, reduce waste from entering the landfill and lower carbon emissions.
Our Commitment to Circularity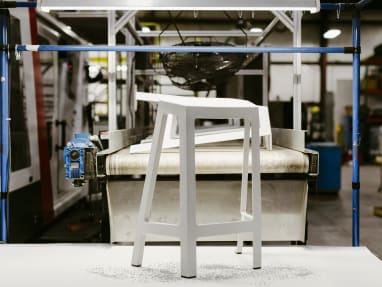 Sustainable Design
We design for easy disassembly to enable repair, refurbishment or recycling at the end of a product's life. And we work to reduce waste and emissions from the inception of the product.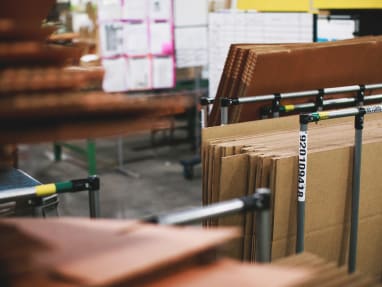 Rethinking Packaging
We set ambitious goals to eliminate single-use plastics and increase recycled content of our packaging by 2030.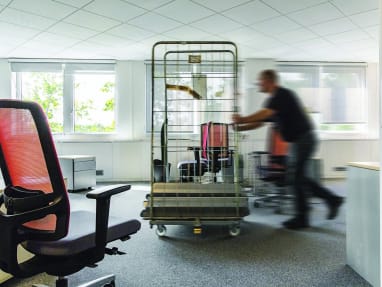 End-of-Use Services
We offer owned services in Europe to divert furniture from the landfill while piloting these services in other regions. Around the globe, we also connect customers to end-of-use programs to minimize or eliminate landfill waste.
Creative Solutions Drive Circularity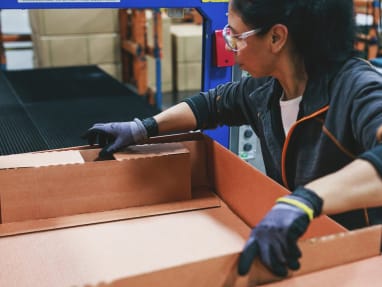 Better Packaging
In the U.S., a cross-collaborative workshop known as 'Hack the Pack' took place in early 2020 to help us reimagine packaging. One of these projects was the packaging redesign for the Steelcase Verb table to eliminate the use of foam in favor of easy-to-recycle cardboard. This project resulted in 73,000 pounds of Styrofoam eliminated from landfills per year and 10 fewer truck loads per year due to a smaller pack size.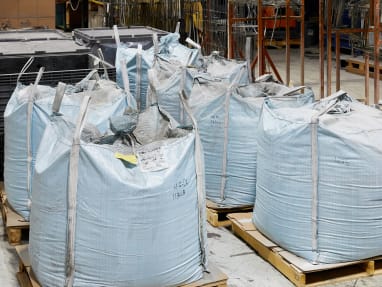 Reducing Paint Waste
Steelcase teams worked with PPG, a key paint supplier, to figure out how to reclaim more powder coat paint and reuse it on parts of Steelcase Answer, a best-selling panel system. The end result sends 91% less waste to landfills — that's 97,000 pounds of paint recovered.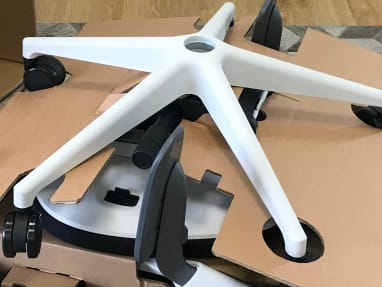 Eliminating Plastic Wrap
In Sarrebourg, France, teams partnered with a supplier to eliminate plastic wrap from our Steelcase Series® 1 chair packaging. The nearly plastic-free solution will be extended to all chairs manufactured in Sarrebourg. The team also figured out how to reduce the size of the package. Rather than shipping chairs fully assembled, new "eco-smart" designs are easy to assemble on site, and more chairs fit on a truck, reducing emissions.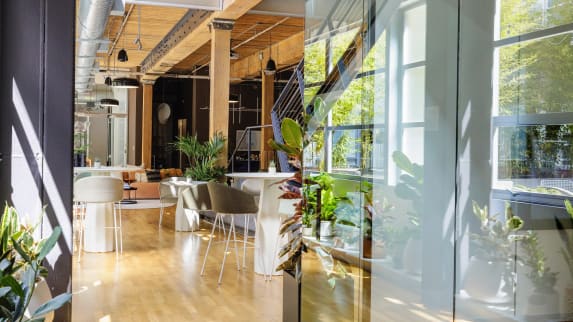 Zero Landfill Waste
When it was time to overhaul our San Francisco WorkLife, we worked with Green Standards – a global sustainable decommissioning firm that redistributes furniture, fixtures and equipment and a key partner who often works with our customers. Together we were able to divert 100% of removed furniture from the landfill, about 22 tons.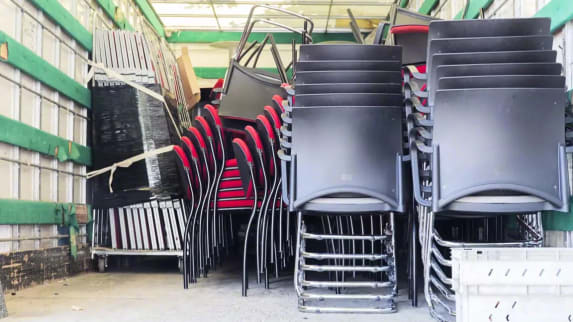 Expanding End-of-Use Services
Eco'Services started in 2008 as a turn-key building clearance and furniture recovery service offered by Steelcase in France to support landfill diversion through donations, resale or recycling of old furniture. In 2023 they diverted 3,600 tons of furniture from the landfill. Following this success, Eco'Services expanded to include a program called Circular by Steelcase. This program offers reconditioned furniture to customers through our dealer network in France.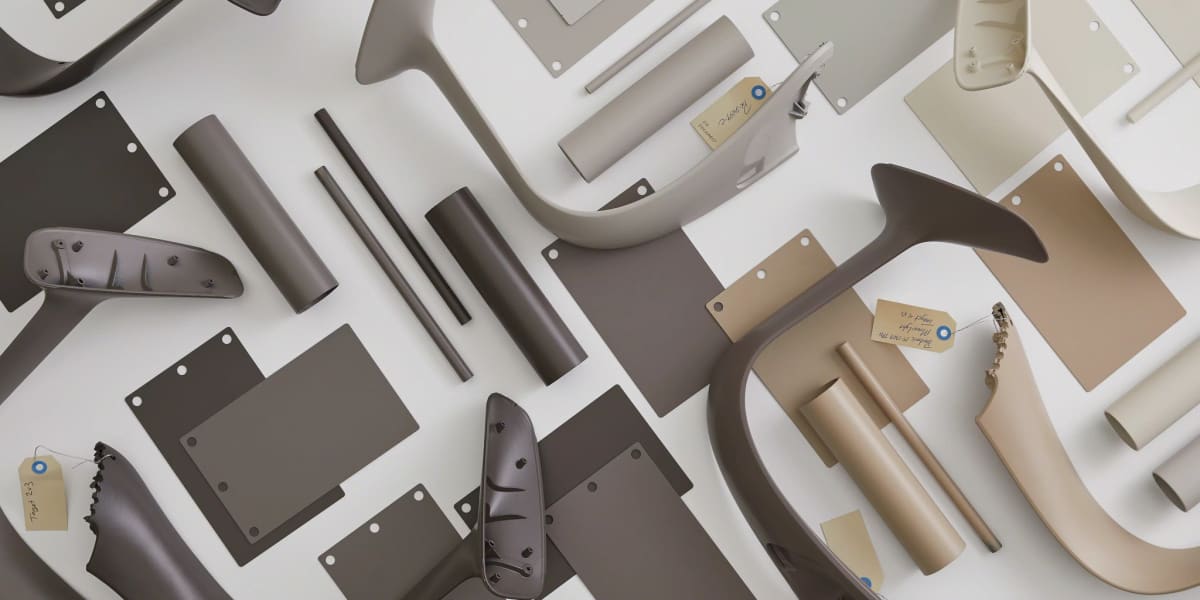 Reach Your Sustainability Goals with Circular by Steelcase
Circular by Steelcase promotes the circular economy and supports our customers in their drive to reduce their carbon footprint. Experts from our Circular by Steelcase program work with customers to design an eco-friendly solution tailored to their needs based on three pillars:
Consulting
End-of-Life Management
Reconditioning + Remanufacturing
Learn more (in French). Please note, Circular by Steelcase is currently only available in France.