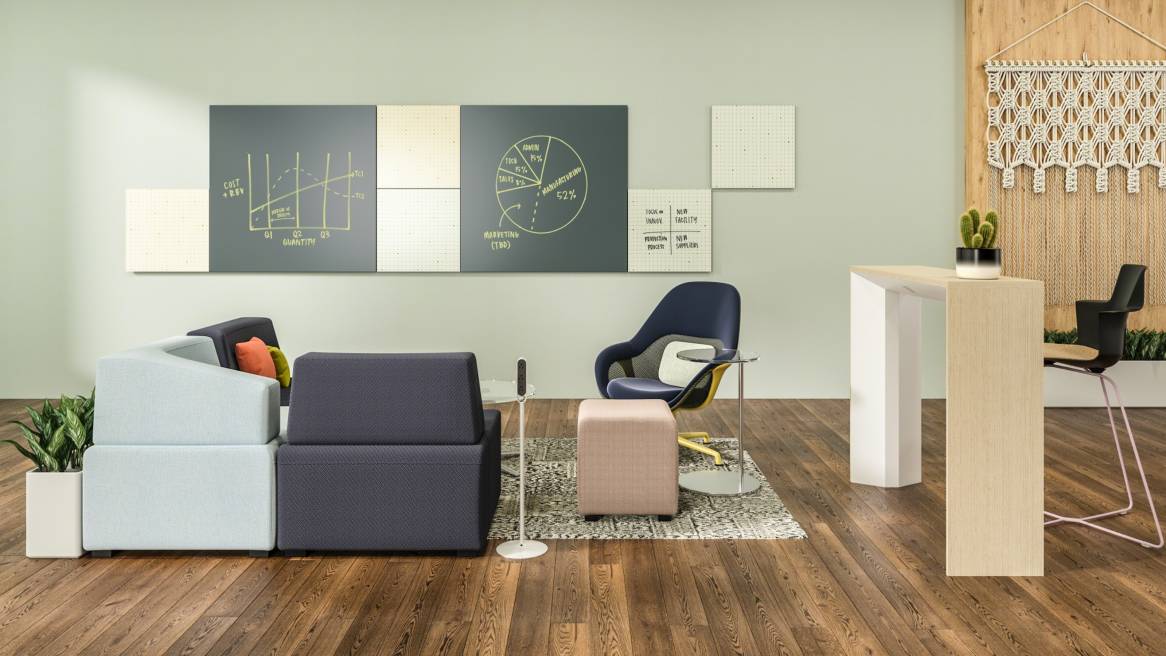 Open image tooltip
Polyvision
Polyvision helps create smarter spaces that optimize collaboration by designing and producing agile writing surfaces, privacy solutions and accessories that help enhance team performance and reflect the culture of the organization.​
Foster collaboration and cultivate creativity with thoughtfully designed Collaborative Worktools.
Featured Products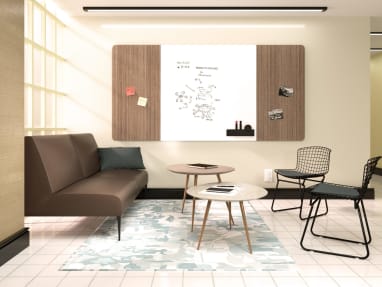 Accord offers 15 standard configuration options to choose from, making it the ideal companion piece for any work space; whether you require more tackable surface area or a larger whiteboard for taking notes, our variety of options help you make Accord your own.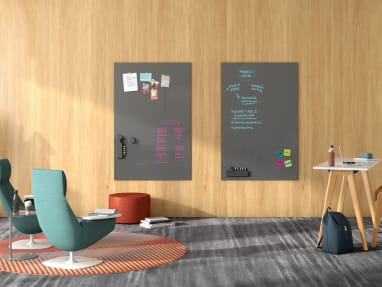 Sleek and slim, Sans Collection is frameless and appears as if it's floating on the wall. With precision-cut, sealed edges and simple installation allowing for either vertical or horizontal orientation.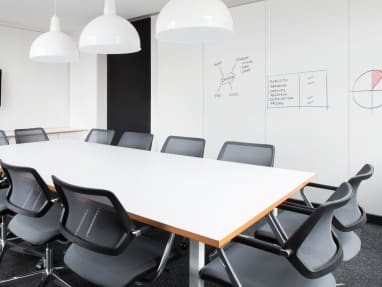 Flow delivers limitless collaboration. From seamless full-height writing surfaces to feature walls that display brand messaging and graphics, it enhances the aesthetics and functionality of vertical wall space.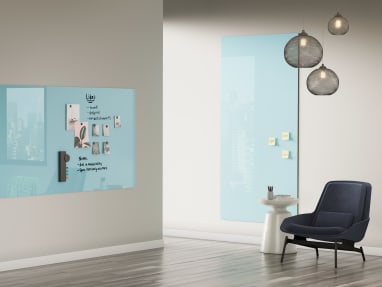 Problem-solve, explore and share ideas on an easy-to-clean, high-gloss surface where the possibilities are endless. Glass easily attaches to any wall using z-bracket mounts to appear as if it's floating-creating a striking visual focal point that seamlessly completes any space.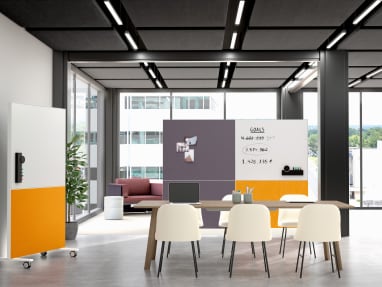 Textura Mobile is made with premium materials including CeramicSteel whiteboard panels, textile-covered acoustic sound-absorbing panels, and casters that lock and unlock so it can roll smoothly. Choose from eight textile options that complement standard finishes to blend seamlessly into any project.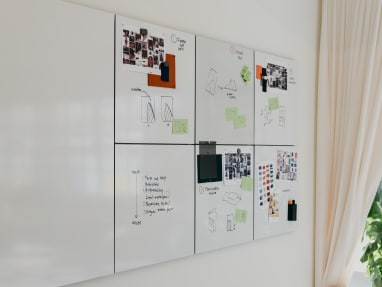 Motif is an award-winning, high-performance collaborative panel system that can be configured in countless ways to turn unused wall spaces into places where teams express and share ideas together.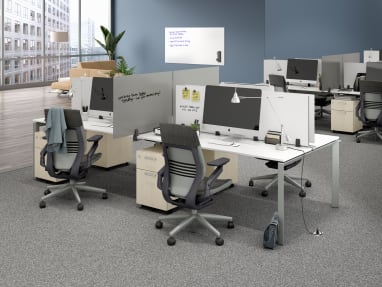 Boundri is the privacy screen that gives everyone the physical distance and they need to feel
comfortable in any space, while also offering a personal whiteboard for notes and reminders.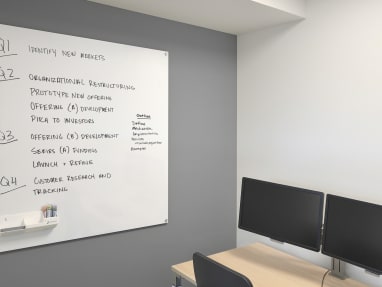 With a slim profile, clean edges and rounded corners, Serif™ delivers a blend of design, materiality and functionality for busy collaboration spaces in corporate and educational environments.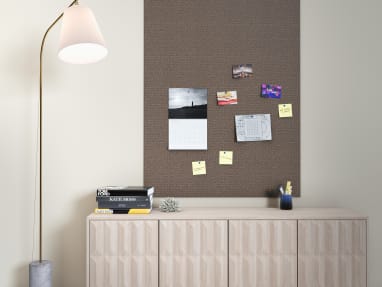 Tac adds another dimension to collaboration by providing a pinnable, flexible space where your best ideas can come to life.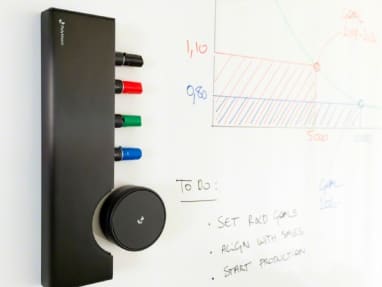 The Collaborative ToolBar is a sleek accessory kit that enhances writing boards by storing markers or chalk and a magnetic eraser close-at-hand so users can spend less time searching for tools and more time expressing ideas.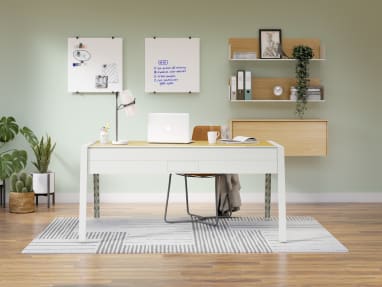 Nota keeps reminders, to-do lists and day-to-day tasks neat, organized and top of mind with versatile whiteboard designs in a variety of styles.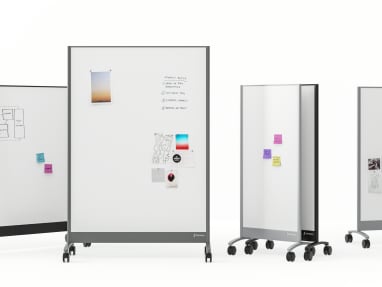 Polyvision CeramicSteel Mobile enables on-the-go collaboration. This two-sided mobile whiteboard features casters that lock and unlock so it can roll smoothly across the floor.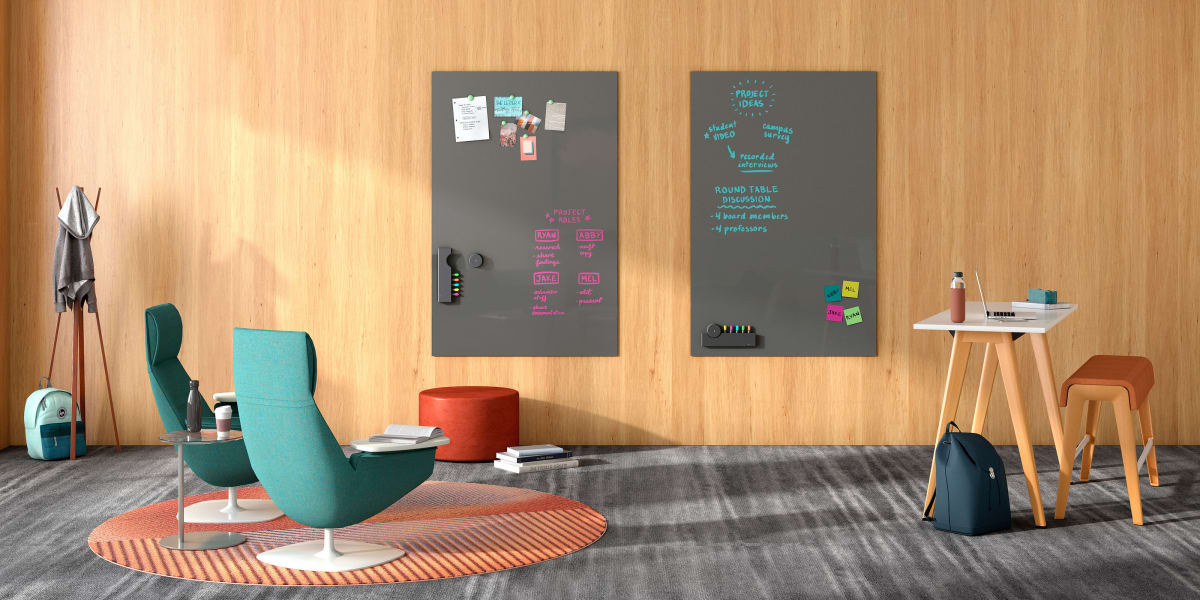 Collaborative Surfaces
Collaborative surfaces is a unique portfolio of products and materials that are used to create smarter spaces for collaboration. Writing surfaces range from CeramicSteel, Laminate and Glass. Tack solutions are available with acoustic properties and a breadth of colors and fabric options. ​