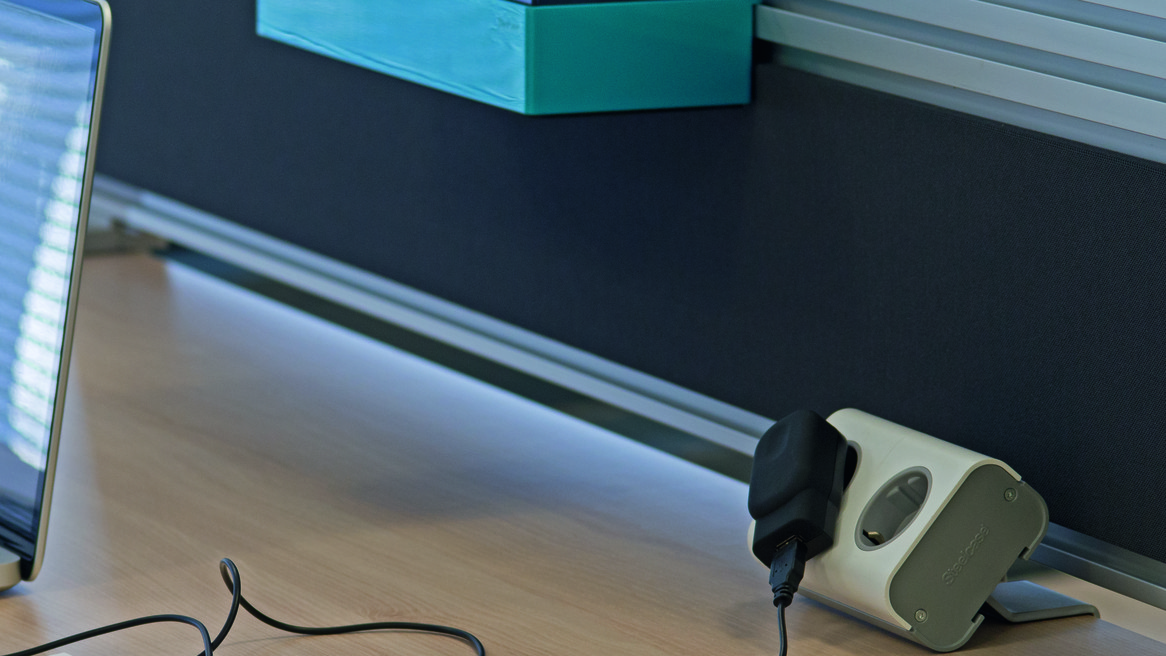 Steelcase connection units allow quick and easy access to data, power, and technology networks. Ranges include: Connecting Hub, Steelcase In & Out and Intergrated Top Access.
All Power + Cable Management
Our Conections Units
Connecting Hub
Connecting Hub
This modular unit can meet all technology needs while complying with B55733 BSI standards.
Its 360 possible configurations make it adaptable to all user needs: Euro plug with French/Belgium and Schuko sockets, UK plug with UK sockets, Data RJ45, USB, Fiber optic*, Audio stereo 3.5 mm, Video VGA.
Its diverse fixing options are field replaceable, saving time and money on installation/reconfiguration.
Steelcase In + Out
Integrated Top Access
Integrated Top Access
The Integrated Top Access provides intuitive access to power and data with a soft opening and closing mechanism. It matches the desktop finish to remain discreet. It allows to move your computer away easily with no obstacle in order to perform another task (flush and cables coming out of the back).
Integrated Top Access is available as an option on most Steelcase desk ranges.
Specifications
Versions
Global Availability
Global Availability
This product is available in the following regions:
Africa
Europe
Middle East
Not available in your region?
If you're interested in purchasing a product that's not available in your region, please contact your local dealer for purchasing options.
Resources + Support
Download 2D and 3D CAD models for use in your design application.

View and save brochures, certificates, and other documents.

Browse, save, and download beautiful images for use in presentations or inspiration boards.