People need and expect to use video more often in today's hybrid workplace. Steelcase partnered with Zoom to design a range of Zoom Rooms that braid the digital and physical — integrating video conferencing technology kits into collaboration spaces.
Huddle Room
Pods create flexible meeting spaces with improved acoustics in the open plan. The Orangebox Air27 pod has two technology hoops – enabling the use of multiple displays to share both content and remote participants. In addition, the pod's ceiling louvres allow for more ventilation and air flow.
The Zoom Room Kit shown is the Poly Conference G7500. This technology bundle can scale to support a room with 7 to 13 people.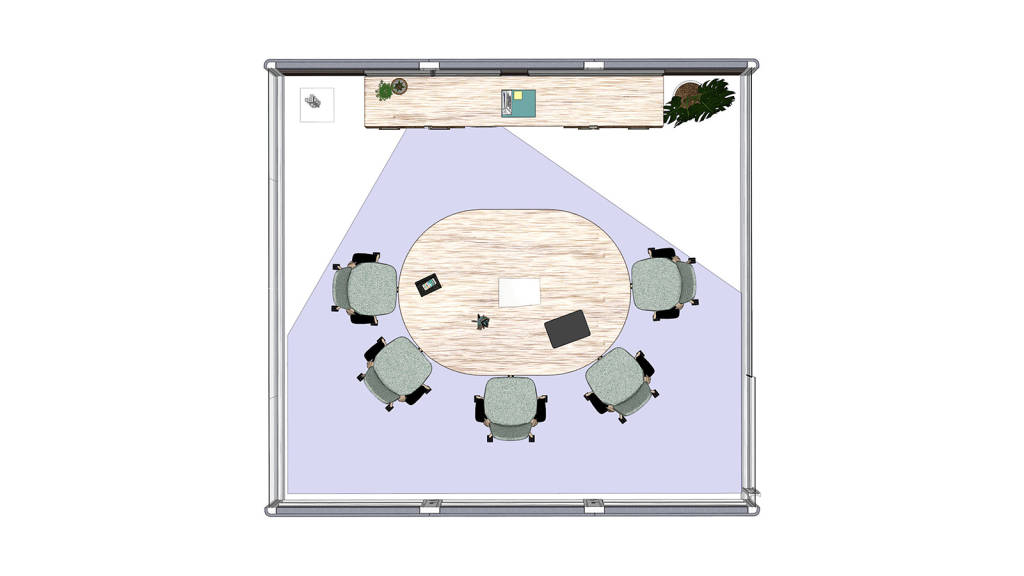 Flexible Conference Room
This room is set up to capture movement and help remote participants feel like they're a part of the space. The camera can swivel and pan up and down to capture in-room participants, or pan towards any content being generated on the whiteboards.
The Zoom Room Kit shown is the Poly Conference Trio. This technology bundle has a Poly Eagle Eye IV USB camera that may be used as the camera, speaker and microphone.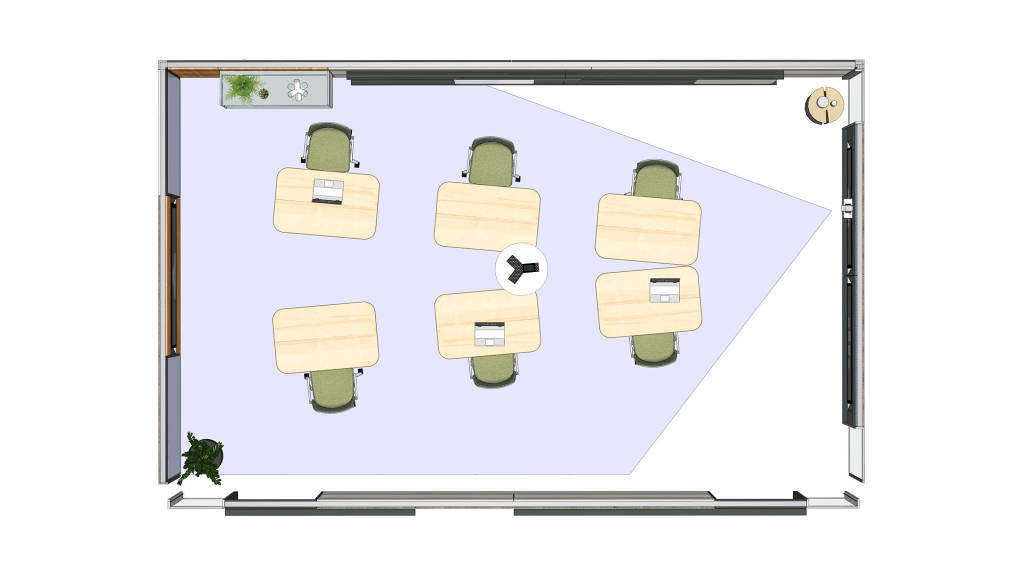 Phone Booths
Connect one-on-one with remote team members without disturbing others nearby. V.I.A. modular walls provide visual and acoustic privacy for video calls and support the integration of whiteboard skins – allowing users to share generative thinking on camera.
Zoom Rooms for Touch is shown in this space.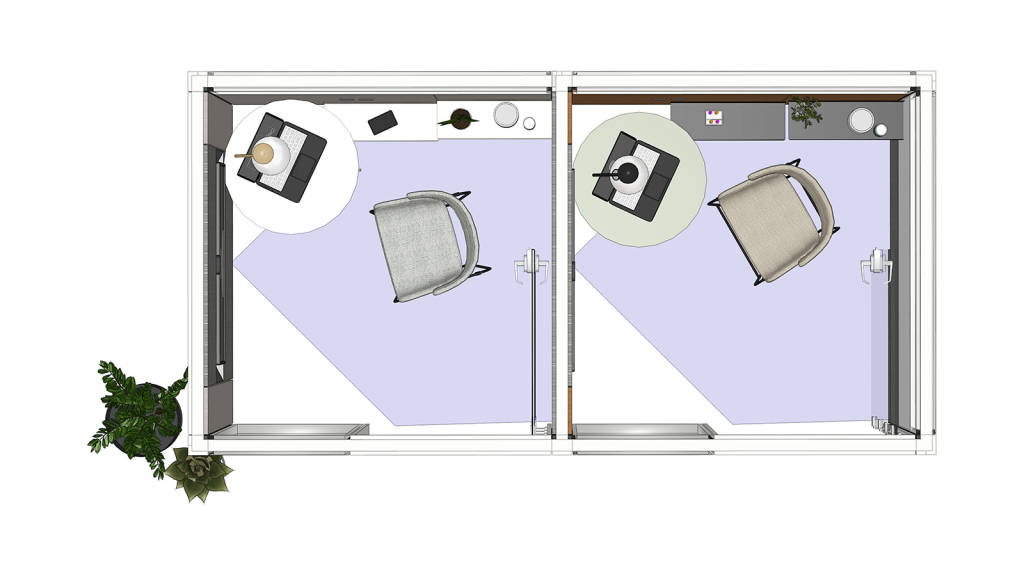 Training Room
This space is designed for learning and supports long-duration workshops and informational sessions. The camera can pan throughout the room and tiered seating improves sight lines for all participants.
The Zoom Room Kit shown in this space is Logitech Conference.
More Spaces for Hybrid Teams
Related 360 Research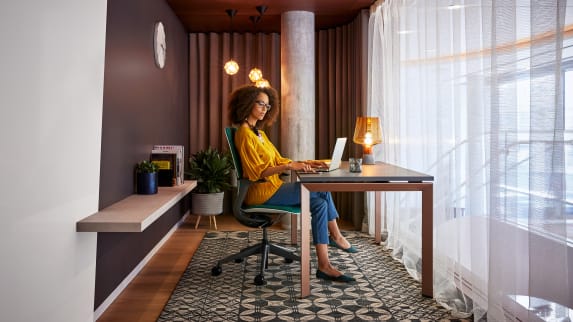 Strategies for Successful Remote Collaboration
Collaboration is key in any workplace – but working remotely can create new challenges and obstacles to successful collaboration and teamwork.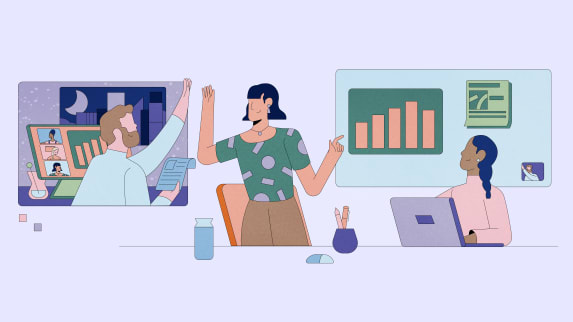 Breaking Down the Distance Barrier
As more people find themselves unable to travel, remote teams need physical spaces that enhance technology to break down the distance gap.