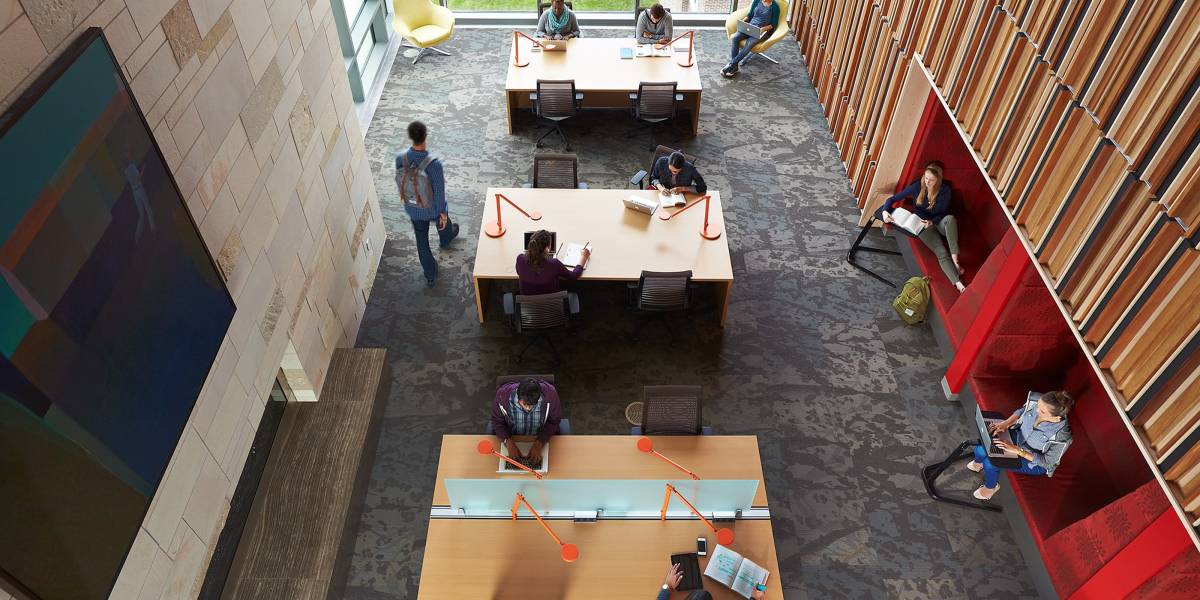 Research + Insights
Today's library should be a broader and deeper resource than ever, a place where traditional and new knowledge resources converge.
Our Insights and Applications Guide provides the latest thinking on library design and learning spaces.
Libraries are becoming the academic heart of the campus, supporting social connections, collaborative needs and team projects.
Application Ideas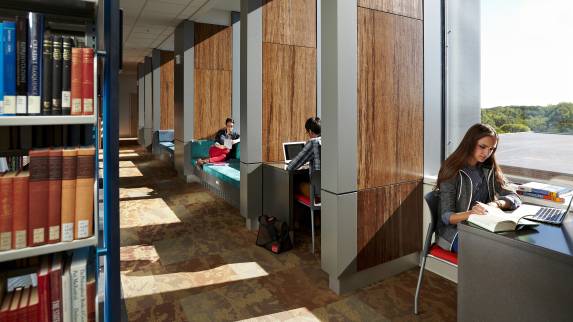 Individual Study
Private study is still very prevalent in the library. Students need spaces that allow them to block out distractions and settle in for long periods of study.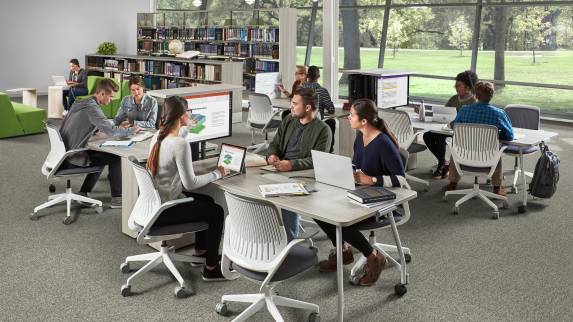 Group Study
Students often need space to work and learn together. Provide them with settings and tools to collaborate, co-create and discuss.
Stories + Research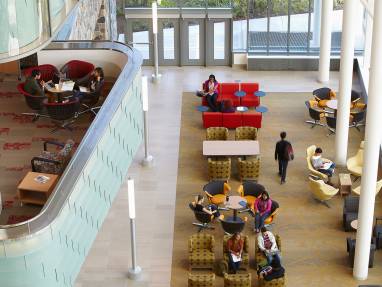 Student's Perspective on Active Learning
A Grand Valley State University student shares how the active learning library impacted her studies.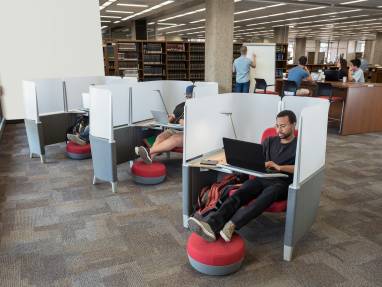 Oasis for focused work
With the help of Brody, the University of Arizona was able to create a sense of privacy for students to get work done.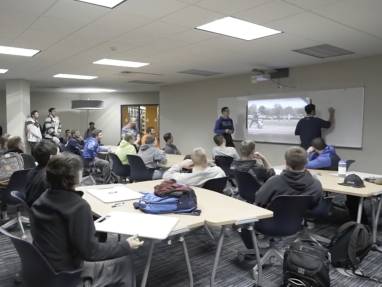 Why You Want a Noisy Library
The addition of an Active Learning Center helped the University of Saint Mary scale active learning.