Libraries should inspire learning and self discovery, support the different ways people want to work and promote wellbeing.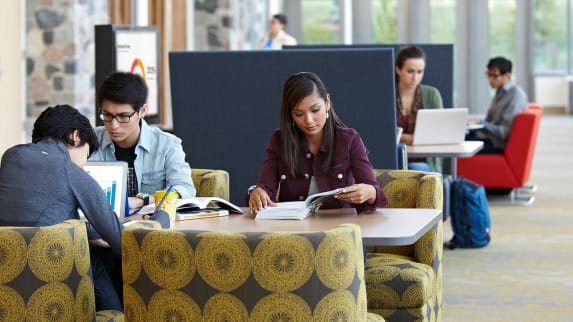 Future-Ready Libraries
How the role of the library is evolving to advance changes in technology, pedagogy and learning.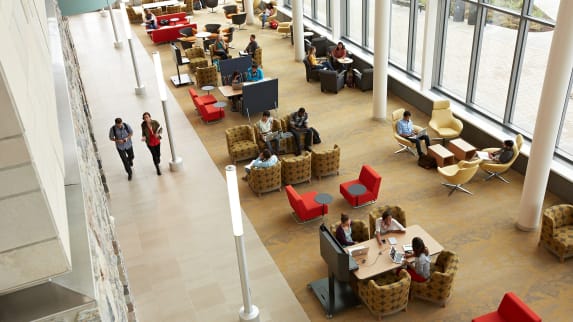 Supporting the Evolving Library
How are libraries evolving to meet new student, faculty and community expectations? Download our booklet for new library research and thought starters.
Connect + Collaborate
Optimize adjacencies
Support social learning
Plan for informal + formal learning
Design for creativity + sharing
Support changing pedagogies
Discover + Support
Provide opportunities for exploration
Help students + faculty navigate
Guide + advise students
Provide clear access to resources
Remove barriers to technology
Focus + Be Productive
Optimize performance in work and study spaces
Create spaces to concentrate and focus
Plan for comfort, security and wellbeing
Empower people with choice and control
Plan flexibility for changing needs
Stories + Research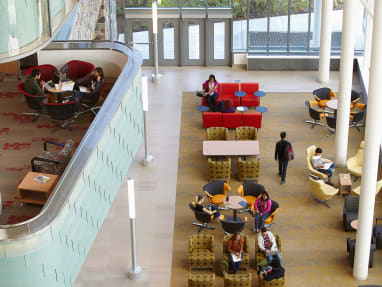 Student's Perspective on Active Learning
A Grand Valley State University student shares how the active learning library impacted her studies.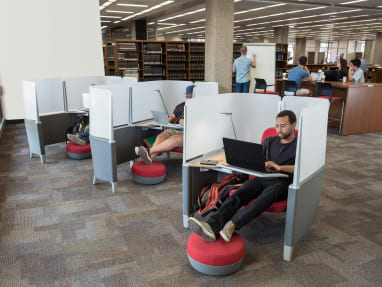 Oasis for focused work
With the help of Brody, the University of Arizona was able to create a sense of privacy for students to get work done.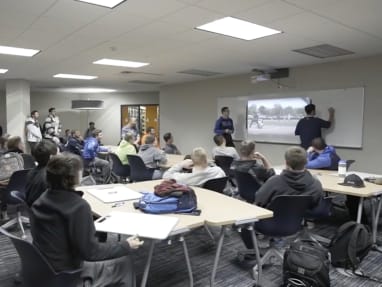 Why You Want a Noisy Library
The addition of an Active Learning Center helped the University of Saint Mary scale active learning.