An innovative modular cloud sofa that presents a new universe of comfortable working solutions for every office, workplace, home, hotel, or hybrid space.
Configure Now

Planning for the Workplace?
Uncover options to create an inspiring space.
Configure Now

Shopping for a Home Office?
See all the options for your work-from-home upgrade.
Buy Now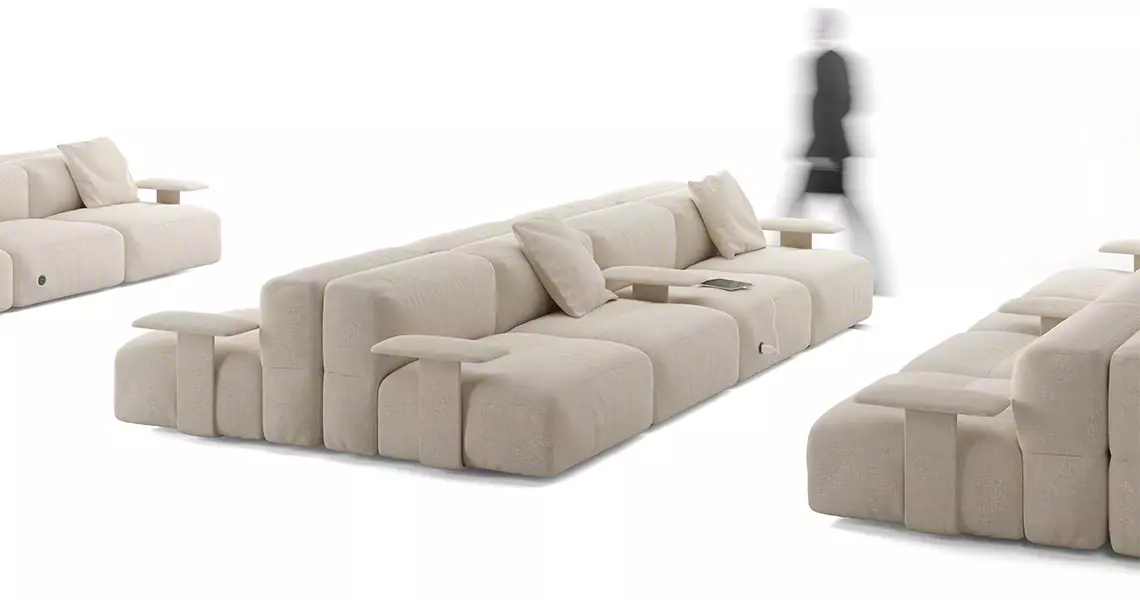 Overview
With Savina we wanted to reinterpret the feeling of sitting on a cloud or floating on water. A collaborative island that can be personalized to suit every requirement and moved easily thanks to its optional hidden casters.
A flexible seating solution for collective spaces conveying both visual and physical comfort, designed to nurture synergies and bring the most pleasant working and lounging experience. Get immersed into a new era of soft collaborative comfort designed to last.