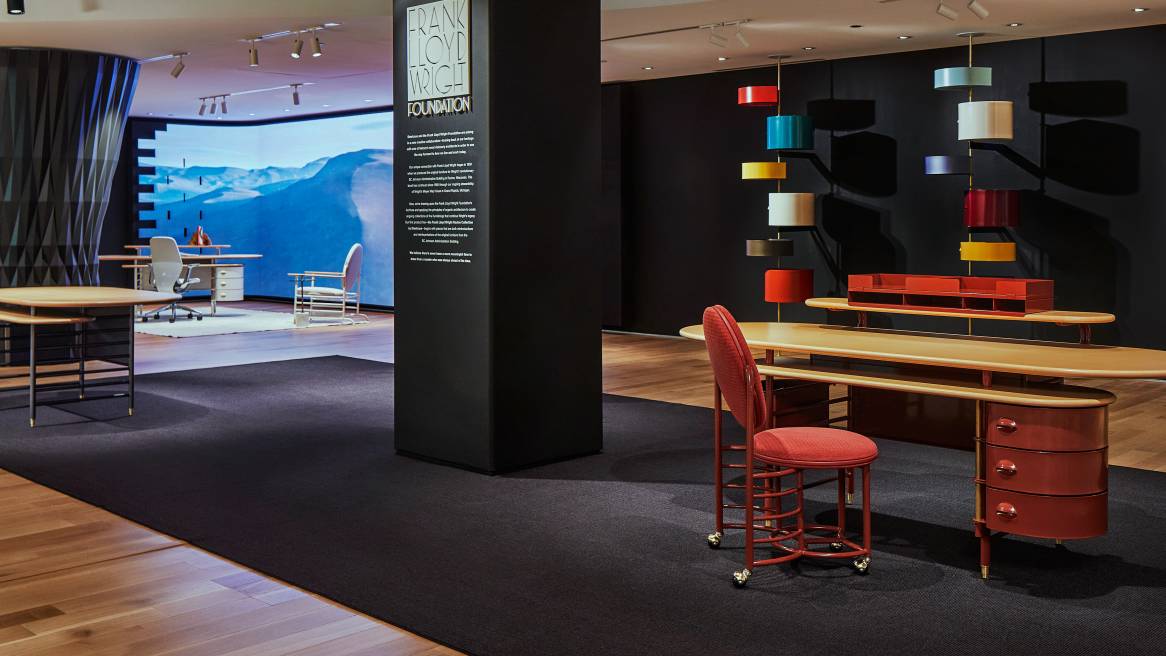 Open image tooltip
NeoCon 2022
Explore our latest product introductions featured at this year's NeoCon.
Where to Find Us
The Merchandise Mart
Steelcase WorkLife | Suite 300
Steelcase WorkCafe | Suite 301
Steelcase Health & Steelcase Learning | Suite 302
Designtex | Suite 303
Event Dates
Monday, June 13
9:00AM to 5:00PM CT
Tuesday, June 14
9:00AM to 5:00PM CT
Wednesday, June 15
9:00AM to 3:00PM CT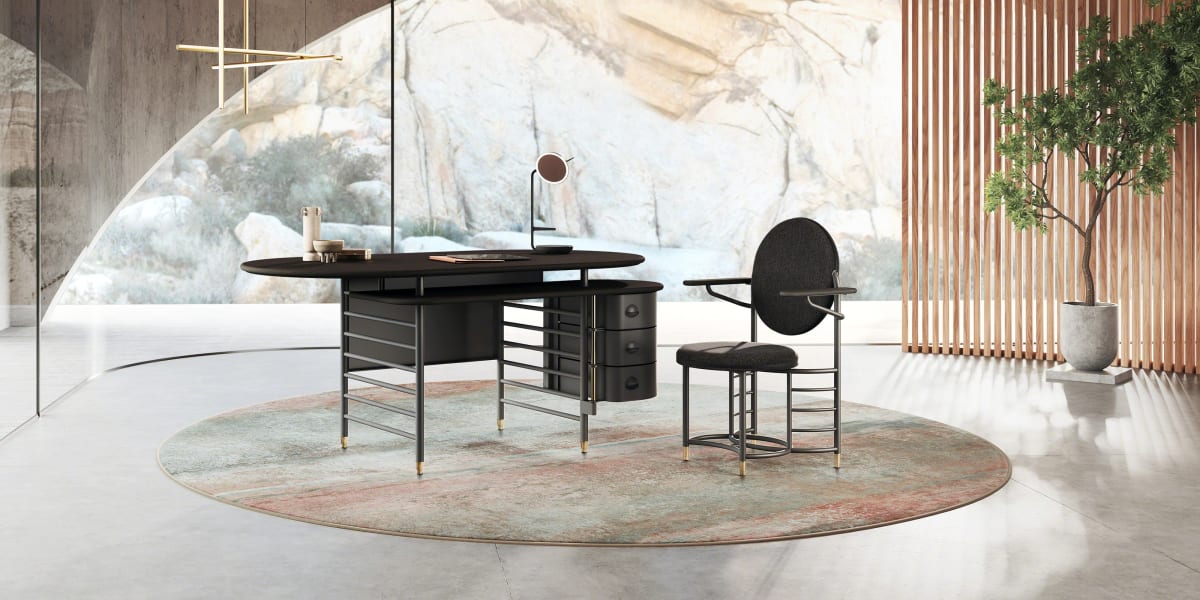 The Frank Lloyd Wright Collection
Steelcase and the Frank Lloyd Wright Foundation are joining in a new creative collaboration that ranges from launching reintroductions of iconic pieces to newly authored designs rooted in Wright's principles. Our first product line—the Frank Lloyd Wright Racine Collection by Steelcase—begins with pieces that are both reintroductions and reinterpretations of the original furniture from the revolutionary SC Johnson Administration Building.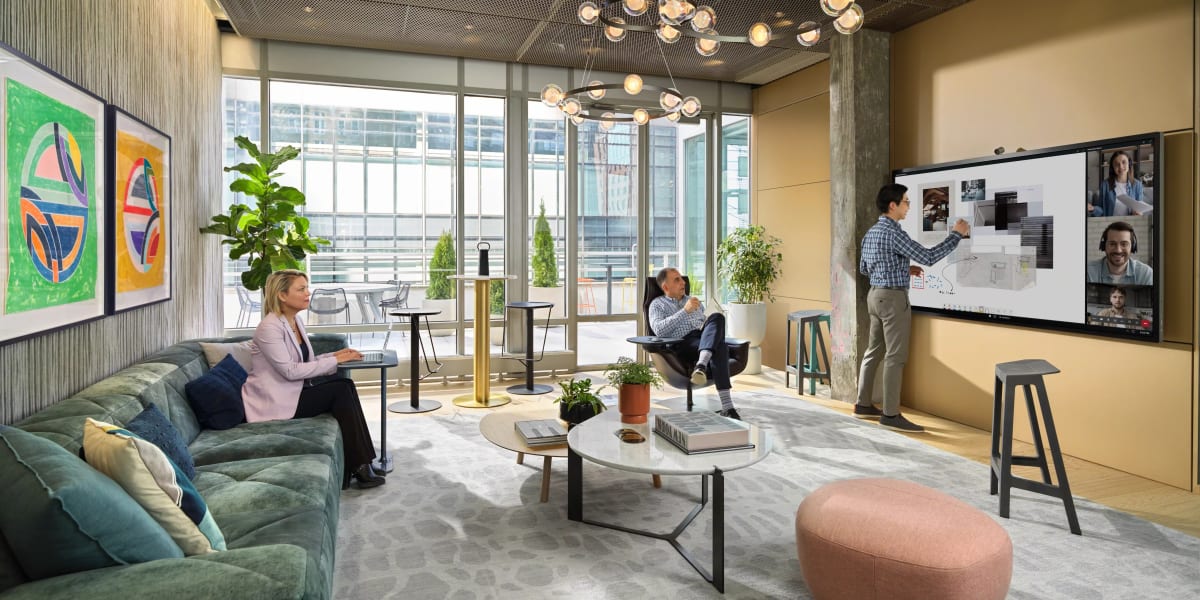 The New Hybrid Neighborhood
Great neighborhoods have energy and life but also allow for moments of quiet solitude. The office needs that too. See how the workplace can be more like the places we live.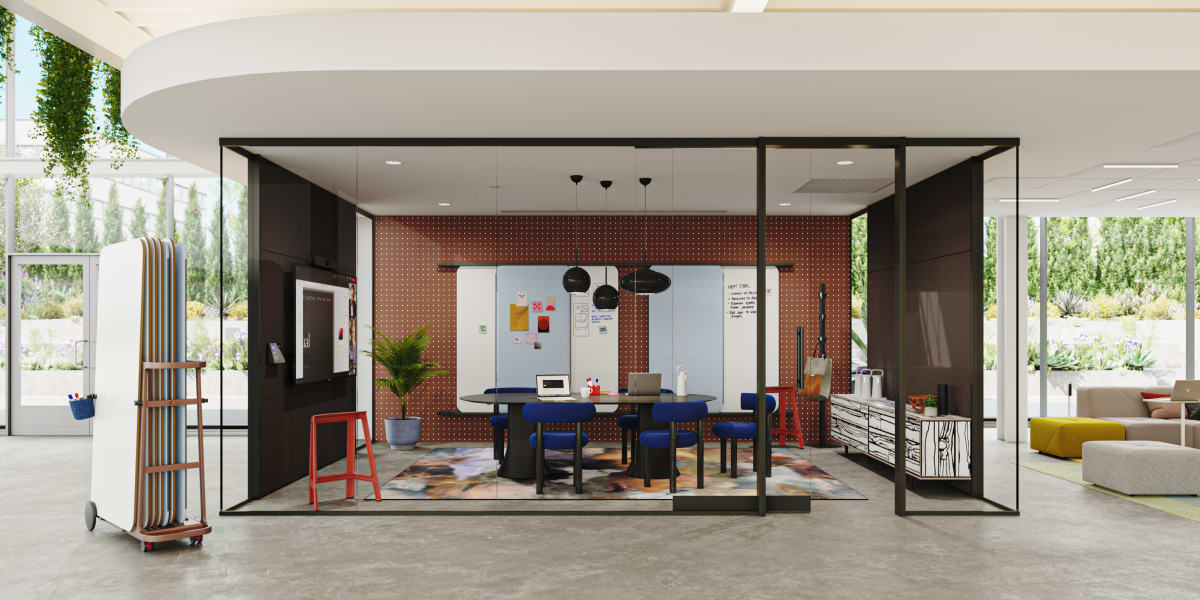 NeoCon 2022 Press Kit
In our media kit, you'll find more information and imagery of the new products and solutions featured at NeoCon, including the Frank Lloyd Wright Racine Collection by Steelcase, Everwall, Flex Personal Spaces and more.