Designing Blended & Hybrid Learning Environments
Steelcase Education researchers conducted a design research study at 16 schools, colleges and universities throughout the United States to better understand the dynamics and spatial implications of technology-empowered hybrid learning. Six spatial insights emerged for blended learning environments that achieve maximum results for students and instructors.
Related Products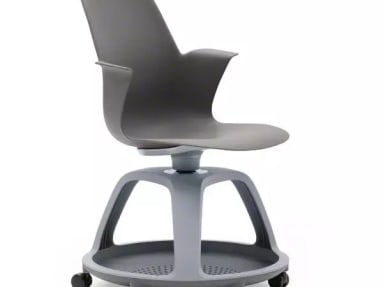 Steelcase
The Node chair is mobile and supports all the ways students learn. It's designed for quick, easy transitions in the classroom, and to support learning modes across the campus.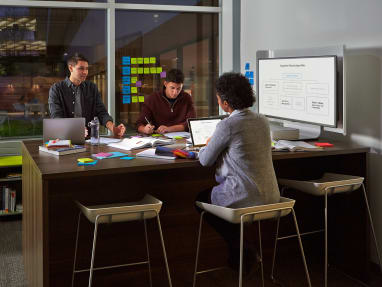 Steelcase
media:scape integrates technology and furniture to bring people, space and information together for a greater collaborative work environment and more productivity than ever before.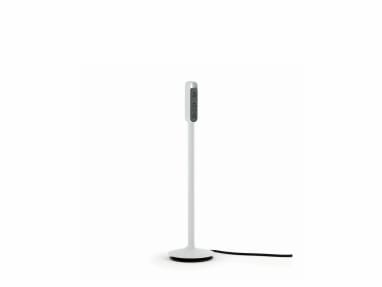 Steelcase
Thread simplifies power distribution, providing power to the devices we use and the places where we work and learn.
Additional Resources
Active Learning Classrooms
To fully capitalize on the benefits of active learning, physical space must support and enhance the pedagogies employed in the classroom. Institutions should consider how flexibility and variety work with pedagogy, technology and space to support how learning happens in active learning classrooms.
Insights + Applications Guide
Students prepare for a future no one can predict and jobs that, in many cases, haven't been invented yet. Educators are responding to these diverse forces with a refreshing openness, adopting active learning and embracing new technology. Our Insights and Applications Guide provides the latest thinking on classroom design and learning spaces.
Steelcase Education
Steelcase Education is focused on helping schools, colleges and universities create the most effective, rewarding and inspiring active learning environments to meet the evolving needs of students and educators. We have a passion for understanding how learning best takes place and how smarter, active learning spaces can help.