Going Deeper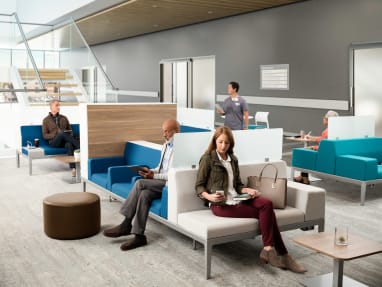 Insight 1
Balance sight lines between information sources and windows.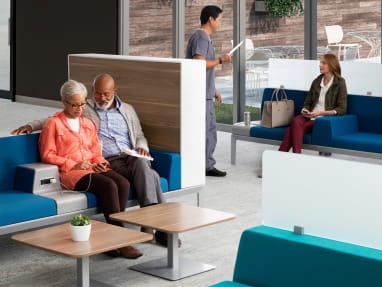 Insight 2
Rethink density by providing spaces for personal items like bags and drinks.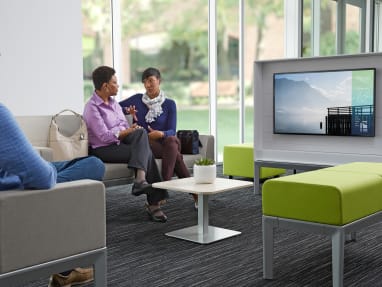 Insight 3
Create separation from strangers, as well as spaces for individuals and families.
Related Products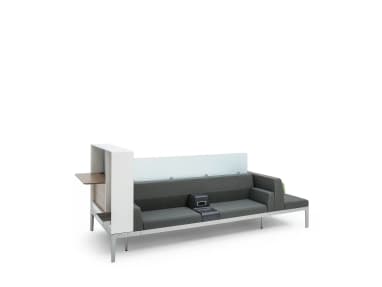 Steelcase Health
The Regard modular lounge system supports times of transition to make every moment more meaningful.
Additional Resources
Healthcare Insights + Applications Guide
Find New observations, frameworks, insights, design principles and applications for transition spaces like waiting rooms and corridors
More About Steelcase Health
Steelcase Health studies the places that support health and then deliver insights, applications and solutions designed to create moments that can lead to change. Moments that enhance the wellbeing,empathy and connection of clinicians, patients and families.