Through the combination of uncompromising design and high-quality processing, Mattiazzi has become a celebrated premium wood-working brand.
About Mattiazzi
Mattiazzi is an Italian furniture manufacturer known especially for skillfully made wooden chairs.
The story of Mattiazzi began in 1979 when brothers Nevio and Fabio Mattiazzi set up a workshop in the city of Udine in Northeastern Italy. Over the years, the company has grown into a prestigious brand based on beautiful design and high-quality products made to last for years and years.
The cornerstones of Mattiazzi's activities are the combination of craft and industry methods. All Mattiazzi furniture is made from sustainably sourced, certified wood, and their production processes are constantly being developed to be more efficient and environmentally friendly.
Mattiazzi uses the most sophisticated CNC machines available in the market to digitally mill all of their wood products, before the final assembly is done by hand. This allows for full assembly in the plant with no hardware needed at install.
Learn More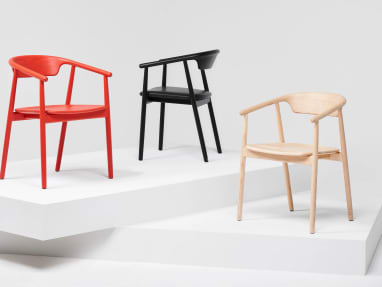 Partners Quick ship stocking program
European Design. ​The Quick Ship Stocking Program for Steelcase Partners includes over 80 Bolia and Mattiazzi products that are stocked in the US and ship within 5 business days.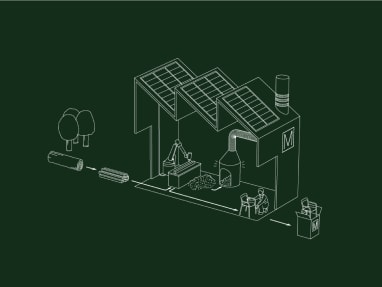 For the past 40 years, Mattiazzi has taken great care to responsibly source wood and sustainably create furniture. Dedication to reducing their carbon footprint is long-standing, as is their pledge to respect the environment in everything they do.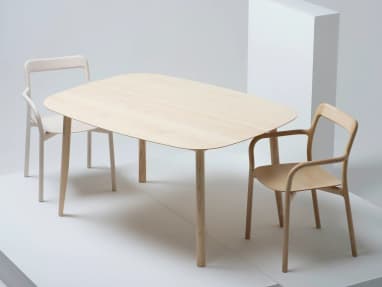 Watch now: the making of branca 
Branca is made from a single piece of wood produced robotically and its back leg supports the critical joints of the armrest, the seat and the back. The joints are seen as but a part of the seamless nature of the chair.