Lounge Chairs
media:scape Collaborative Lounge System
by Steelcase
Modular elements shape a range of work-lounges to connect and collaborate, while the new single-seater, with Hood, creates an enclosed oasis for one, inviting quiet moments of focus, reflection and relaxation.
Open for Innovation
Bring teams together
Collaboration is key to better ideas, building trust and solving problems. media:scape Lounge promotes movement, with dynamic postures that generate energy and ideas and encourage equal participation.
An inclusive hexagonal arc arrangement draws the team together with informal postures, that put everyone at ease. Its peripheral standing-height ledge welcomes passing colleagues to stop by, lean in and engage.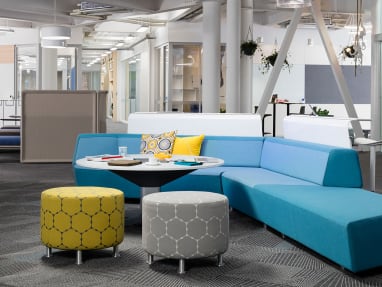 Active and dynamic dialogue
Help individuals fluidly and dynamically switch between different roles: driving the conversation; contributing; reviewing or listening. Media:scape Lounge encourages dynamic energy and role switching to test ideas and develops a lively culture of continuous learning and innovation.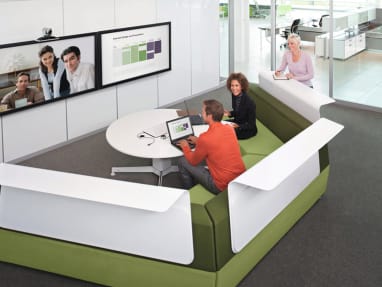 Connect from anywhere
Connect and collaborate from anywhere, by pairing media:scape lounge with media:scape video conferencing and wireless or plug and play content sharing tools, for seamless technology integration that keeps colleagues engaged and productive, whether they are near or far.
Pockets of Privacy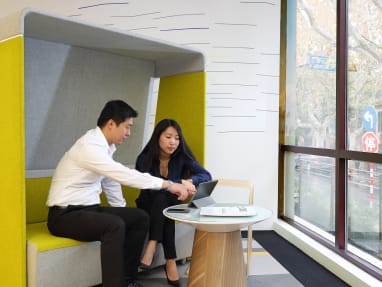 Privacy in the open plan
Creative work requires many brain states, including the need to balance active group work with solitude, individual reflection and focus. Research shows that visual privacy significantly improves concentration and helps mitigate distractions of open plan environments.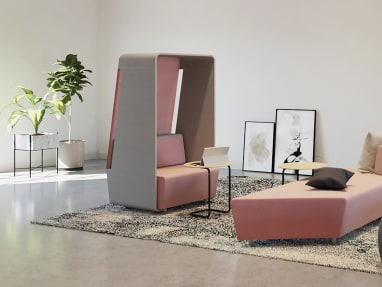 A personal cocoon
Quiet moments of focus, reflection and relaxation fuel a harmonious sense of perspective and wellbeing. Relaxed postures support diffused attention, allowing the brain to wander, and solve problems. The semi-enclosed hood keeps distractions at bay, offering privacy for focused work, or a moment of insightful reflection.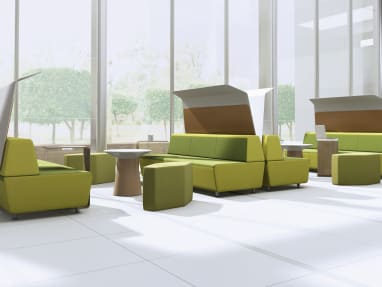 Canopies for layered privacy
Media:scape canopies add subtle, layers of privacy to the lounge setting, shielding small group collaborations from distractions and helping to define zones in the open plan.
Personalisation
Media:scape system's modularity offers infinite combinations to help small teams of 2–6 connect, collaborate and socialise in comfort. The hooded single-seater or 2-seater options create shielded, private nooks, for quick one-on-one interactions or individual retreat. Customise upholstery to create a bespoke piece that reflects your unique culture.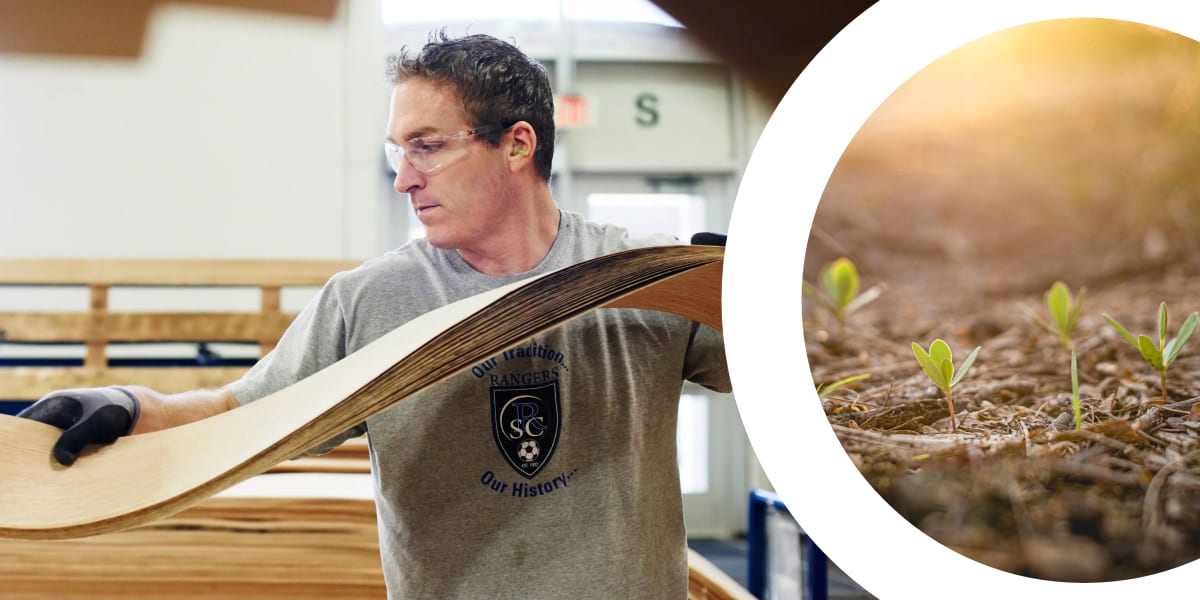 Sustainability
Designing for Sustainability
We create products that are good for people, and good for the world. Our products and operations are designed around a commitment to reduce climate change, reinforced by sustainable practices across our value chain.
Our Sustainable Design framework ensures our products are designed with consideration of life cycle thinking and cradle-to-cradle principles:
Source materials responsibly

Minimize global warming and other life cycle impacts

Ensure material health

Enable end-of-use strategies
Read More
media:scape Collaborative Lounge System sustainability information
Specifications
Global Availability
Global Availability
This product is available in the following regions:
Asia Pacific
Central America
North America
South America
Not available in your region?
If you're interested in purchasing a product that's not available in your region, please contact your local dealer for purchasing options.