News
On September 29, Jim Keane, CEO and President of Steelcase, took to the stage of SHRM India's Annual Conference in Delhi to share Steelcase's findings of the state of engagement in the workplace in India.
New Products
Navi TeamIsland integrates thoughtful design details that can enhance the wellbeing and performance of individuals and teams.
Navi TeamIsland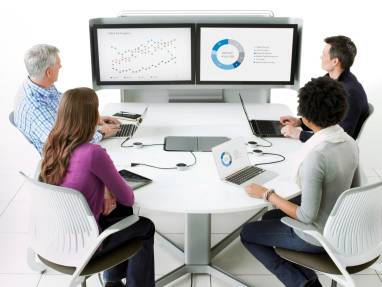 media:scape integrates technology and furniture to bring people, space and information together for greater collaboration and productivity than ever before.
media:scape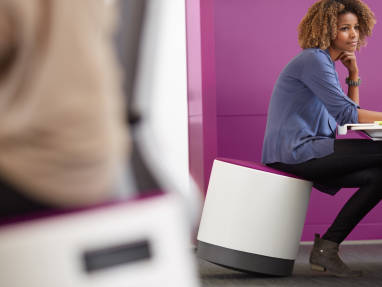 Designed for today's movers and shakers, Buoy is a seat that's as active as you are. Choose from six bold colors and a cap that you can personalize.
turnstone Buoy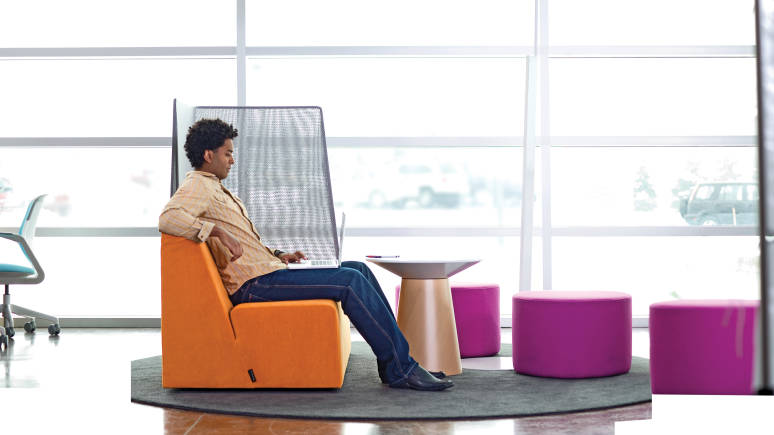 The turnstone campfire collection is a flexible collection that allows you to create personal, intimate spaces, with the capability of becoming engaging collaborative spaces.
turnstone Campfire