Steelcase leads the way in creating great experiences by offering a range of architecture, furniture and technology products and services designed to help people reach their full potential. Together with our partners, we design spaces to help people work, learn and heal.
Featured Products
Personality™ Plus Steelcase
Personality™ Plus
Steelcase Flex Perch Stool Steelcase, Steelcase Learning
Steelcase Flex Perch Stool
On the QT Edvi Designing Joyea: Technology and Humanity in Harmony
Joyea approached Steelcase to bring their holistic vision of employee wellbeing to life. Together they created a work environment where creativity, innovation and healthy working lifestyles have flourished, demonstrating that when technology and humanity work in harmony, exceptional things happen.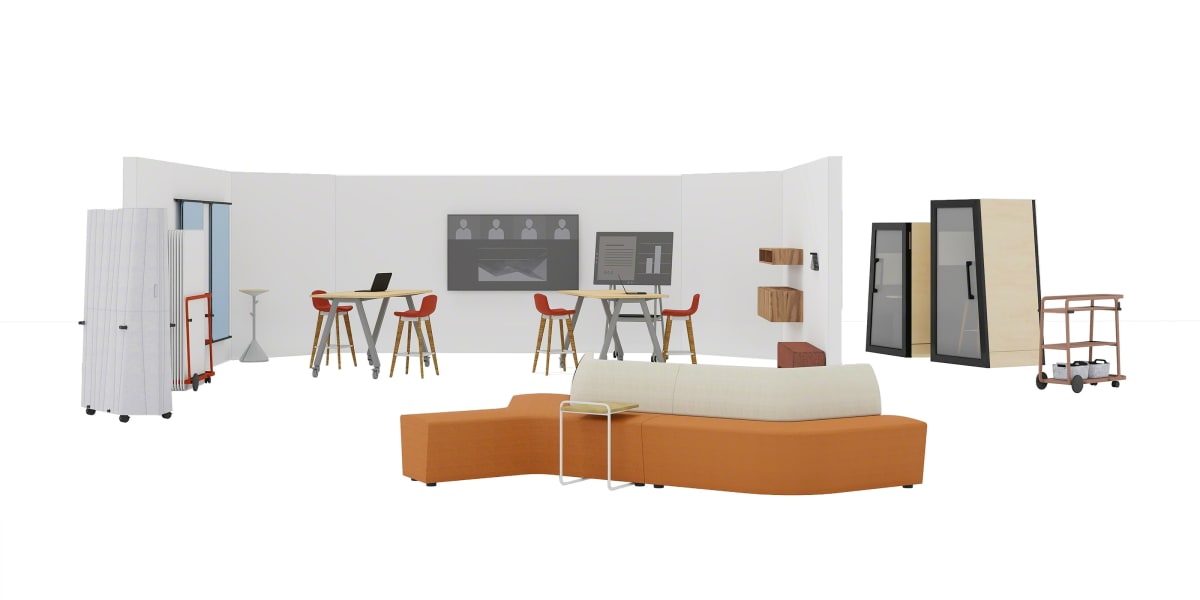 Create Better Collaboration Spaces for Hybrid Teams
Explore a range of spaces and technology experiences designed to support in-office and remote teams of all sizes – whether you need to collaborate one-to-one or many-to-many.