Designed for People
Wellbeing
Wellbeing
HighSit
HighSit bench enables workers to vary their postures throughout the day with simple transitions between being seated and standing. The elevated position of HighSit allows for more natural eye-to-eye interactions.
Desk Height
Navi TeamIsland is available in standing and traditional desk heights, with a range of planning and leg options.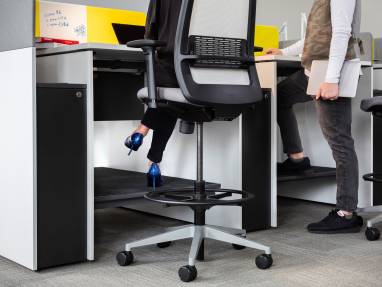 Foot Platform
The raised, carpeted foot platform provides additional ergonomic support and comfort, allowing for the same feel as being in a seated desk-height position.
Easy Access
Easy Access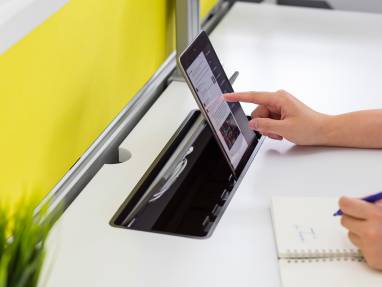 Flip Up
Navi TeamIsland offers easy access to technology support with integrated solutions. The door's friction hinge can be used to dock mobile technology for hands-free video, while small items can be stored neatly on the back of the door.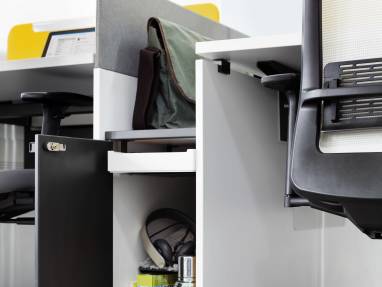 Storage Leg / Bag Drop
The storage leg gives workers the ability to store and secure their personal items, creating a sense of permanence and privacy. The top of the storage leg doubles as a 'bag drop,' giving workers easy and convenient access to their bag.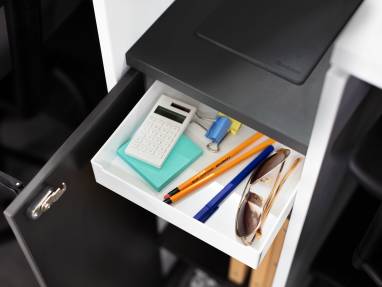 Personal Drawer
Every Navi TeamIsland with storage leg includes a personal drawer that keeps personal items within easy reach.
Collaboration
Collaboration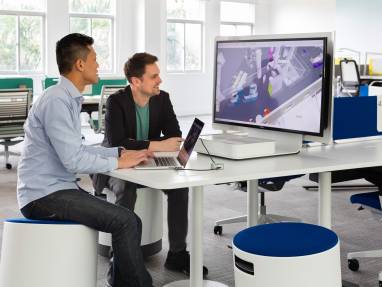 Efficient Collaboration
Collaborative tops at the end of Navi TeamIsland create efficient, close-proximity collaboration spaces for teams, managers and project leaders. Integrated technology support provides quick and efficient digital content sharing.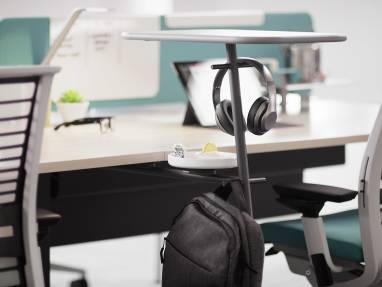 Podium
Navi TeamIsland's unique podium supports two-person, impromptu collaboration by creating a convenient perch for quick conversations or a touchdown space during shift changes.
It also creates a lightweight boundary and provides storage for bags and personal items in dense environments.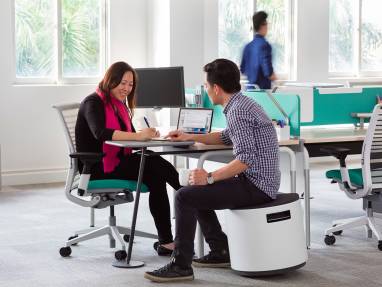 Embed Team Leaders
End of run extensions allow leaders and managers to be embedded within the team bench for easy access and quick decision making.
Designed for Growth
Overview
Overview
Leading organizations understand that the wealth of their organization depends on the health of their people.
Navi TeamIsland enhances worker wellbeing by humanizing density through personal touches that improve their experience at work. It allows organizations to flex and evolve as their business grows.
Adaptability
Sustainability
Overview
Overview
Designing for Sustainability
We believe the only way to provide the best office furniture solutions is to ensure they're the best products for the environment. That's why every step of the way – through design, manufacturing, delivery and product lifecycle – we consider the impact of our work on people and on the environment and uncover opportunities to make things better.
63 %
Up to
recycled content
Certificates
Certificates
Certifications can help you choose products that are environmentally sustainable and just right for your project. Navi TeamIsland has achieved the following certifications:
SCS Indoor Air Advantage Certified
Gold
ANSI/BIFMA Level Certified
Level 1
View profile and certificates
Specifications
Versions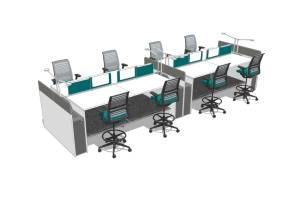 HighSit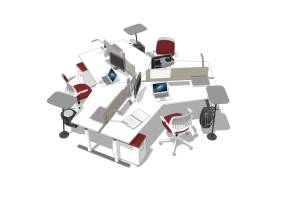 Trapezoid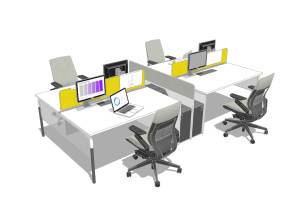 Desk Height
Options + Dimensions
Options + Dimensions
Desk Height
Freestanding Desk
Dual-sided Bench
Dual-sided Extension
Trapezoid Bench
Highsit
Freestanding Desk
Single-sided Bench
Dual-sided Bench
Dual-sided Extension
Leg Options
Tube Leg
Storage Leg
C-Leg (desk height only)
End of Run
Collaboration (Round)
Collaboration (Trapezoid)
End Counter
Accessories
Screens
Podiums
Cable Management
Global Availability
Global Availability
This product is available in the following regions:
Not available in your region?
If you're interested in purchasing a product that's not available in your region, please contact your local dealer for purchasing options.
Resources + Support
---
View and save brochures, certificates, and other documents.

Browse, save, and download beautiful images for use in presentations or inspiration boards.