Steelcase Launches its First Online Store in Hong Kong and Singapore
The global leaders in ergonomic furniture for the workplace are making a range of products for remote workers to set up a healthier work from home experience.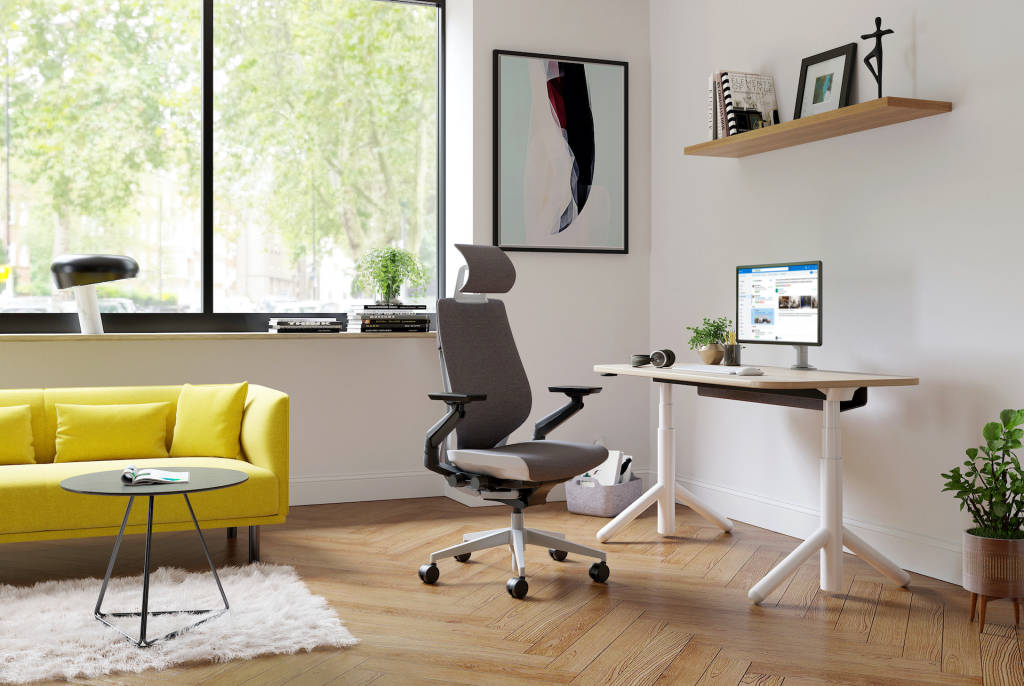 May 13, 2020 Hong Kong, Singapore – Steelcase, the leading global office furniture company today announces the launch of its online stores in Hong Kong and Singapore, offering remote workers the first direct access to its ergonomic products.
Through its insight-led approach, Steelcase is renowned for its innovative and diverse furniture portfolio, which is widely used in the workplaces of world's leading organisations. But with the wide-reaching disruptions of Covid-19 many office workers have been confined to their homes, often without the right set-up.
"Our customers around the region have been naturally concerned about the wellbeing of their people and many of them have expressed an interest in working with us to set-up better workspaces in employees' homes", said Samantha Giam, Director, Product Marketing, Steelcase Asia Pacific. "As we worked to equip their remote teams, we saw an opportunity to make some of our products available to individuals, to improve their work from home experience."
The transition back to the workplace will be staggered and may take some time. Social distancing will demand lower occupancy levels in the office, and the priority will be on helping to support those that cannot work remotely to return first, while others will continue to work from home. "While many in Hong Kong and Singapore lack the space to equip a complete home office, my personal tip would be to invest in an ergonomic office chair. A proper chair will encourage movement and offer continual support for your spine and arms as you move, so you can avoid the aches and pains of bad posture", Samantha continued.
Steelcase seating technology has been licensed for use in both the aeronautical and automotive industries, as well as in their awarding-winning office chairs. Gesture, Think and Series 1 are all available through the online store–Red Dot Award-winning Gesture is designed for the way we work today–the first chair to support new postures associated with the increased use of technology.
In addition to seating Steelcase will offer desks and a range of accessories to help remote workers adapt their homes for work, such as personal tables that slide in over a sofa to add a work surface.
"We wanted to provide a simple way for our customers to access the most ergonomic products and will explore opportunities for further online stores in other cities across the region", said Maria Bourke, Communications Director, Steelcase Asia Pacific. "Like everyone, we want to see our cities thriving again and a return to economic growth. Getting back to work is a key part of that, but it must be done without compromise to safety and that has been our number one priority. People will need to be prepared for flexibility to work anytime, anywhere, healthily."
Steelcase online store is now available in Singapore and Hong Kong. Please visit our store with below link: https://shop.steelcase.com
---
About Steelcase Inc.
For 107 years, Steelcase has helped create great experiences for the world's leading organizations, across industries. We demonstrate this through our family of brands – including Steelcase®, Coalesse®, Designtex®, PolyVision®, Turnstone®, Smith System®, Orangebox® and AMQ®. Together, they offer a comprehensive portfolio of architecture, furniture and technology products and services designed to unlock human promise and support social, economic and environmental sustainability.
We are globally accessible through a network of channels, including over 800 Steelcase dealer locations. Steelcase is a global, industry-leading and publicly traded company with fiscal 2019 revenue of $3.4 billion.