Steelcase Introduces Series 2 Seating with Air LiveBack Technology
New collection launched at online store to make best-in-class ergonomic workplace solutions available to remote workers.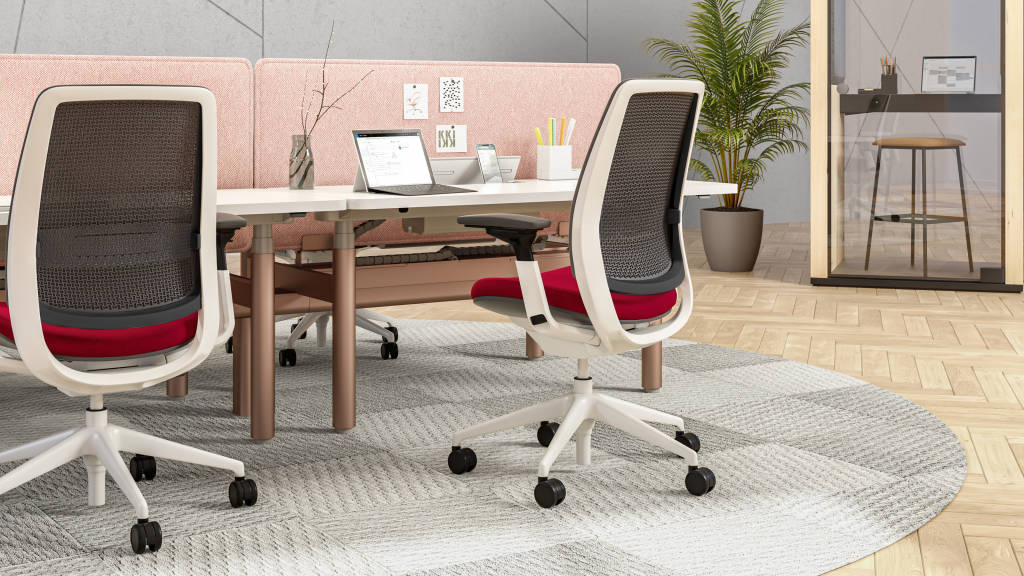 [Hong Kong / Singapore] 25 September 2020 – Today the world's leading office furniture company Steelcase introduced its Series 2 chair featuring innovative Air LiveBack technology that offers state-of-the-art seating ergonomics, with a diverse range of finishes, to provide for 'mix-and-match' personalisation. For the first time, the new collection will be launched through the Steelcase Online Store to help remote workers set up a healthier work environment at home.
"Since we introduced Steelcase Series 1, the collection quickly received great reviews and won several recognitions, including Interior Design's 'Best of Year' award in the Seating – Contract/Task category in 2017, and subsequently became one of Steelcase's most popular seating lines," said Samantha Giam, Director, Product Marketing, Steelcase Asia Pacific. "We are thrilled to expand the series by bringing new performance features and fresh new style choices through Steelcase Series 2."
Steelcase Series 2's Air LiveBack technology works through an innovative geometric design that provides support for each part of the spine. Breathable and transparent, the specially engineered wave pattern is scaled to flex in two dimensions as the body moves, to create responsive, personalised comfort and fit. Additionally, the chair's height-adjustable lumbar support, responsive back tension, 4D adjustable arms, and adaptive seat bolstering ensure continuous comfort and ergonomic support, as users toggle between tasks and postures throughout the day.
Thanks to its breathable and airy backrest design, Steelcase Series 2 has a slim profile and lean aesthetic suitable for any home interior. The collection's range of material choices – from plastic Airback that celebrates the material's unique geometric design, to the warmer 3D Microknit, to standard or quilted upholstery – are designed to deliver excellent performance and comfort in any setting.
"It's become apparent that the global pandemic will continue to have an impact on how businesses operate, and how and where people work. Whilst Steelcase continues to help organisations create workplace environments that optimise teams' wellbeing and performance as they return safely to the office, we need to address challenges facing remote workers right now. Steelcase Series 2 is a sustainable and accessible seating solution that enhances productivity and boosts wellbeing, even in home settings that are more confined and less adaptable," Giam continued.
To learn more about Steelcase Series 2 and explore a wider range of seating, desks and accessories that help adapt any space into a more ergonomic work environment, please visit: https://shop.steelcase.com.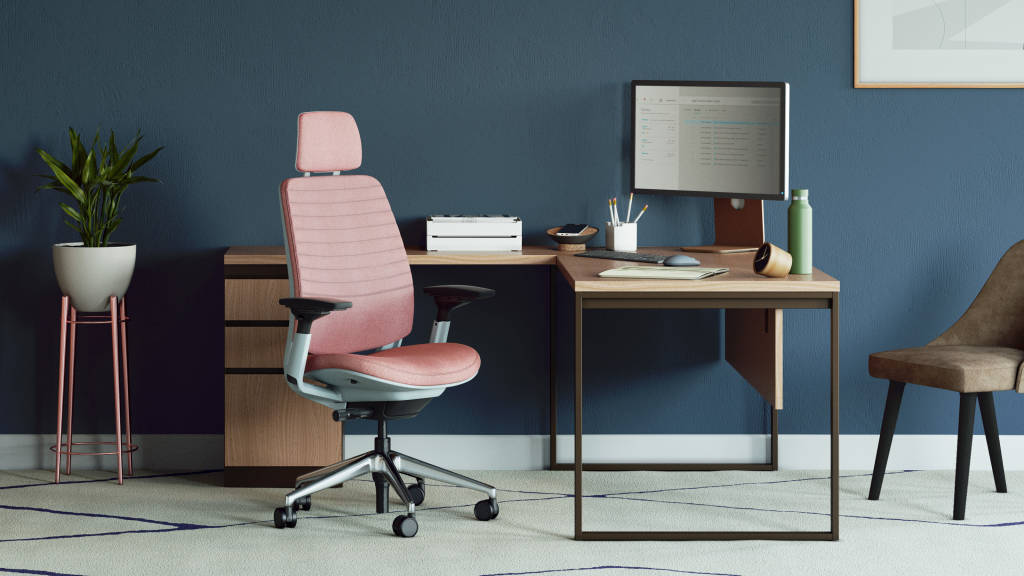 ---
About Steelcase Inc.
For over 108 years, Steelcase Inc. has helped create great experiences for the world's leading organizations, across industries. We demonstrate this through our family of brands – including Steelcase®, Coalesse®, Designtex®, Turnstone®, Smith System®, Orangebox® and AMQ®. Together, they offer a comprehensive portfolio of architecture, furniture and technology products and services designed to unlock human promise and support social, economic and environmental sustainability. We are globally accessible through a network of channels, including over 800 Steelcase dealer locations. Steelcase is a global, industry-leading and publicly traded company with fiscal 2020 revenue of $3.7 billion.