Working in pairs is essential for creativity. The Duo Studio supports a trust relationship in which two people can co-create, while also supporting individual work.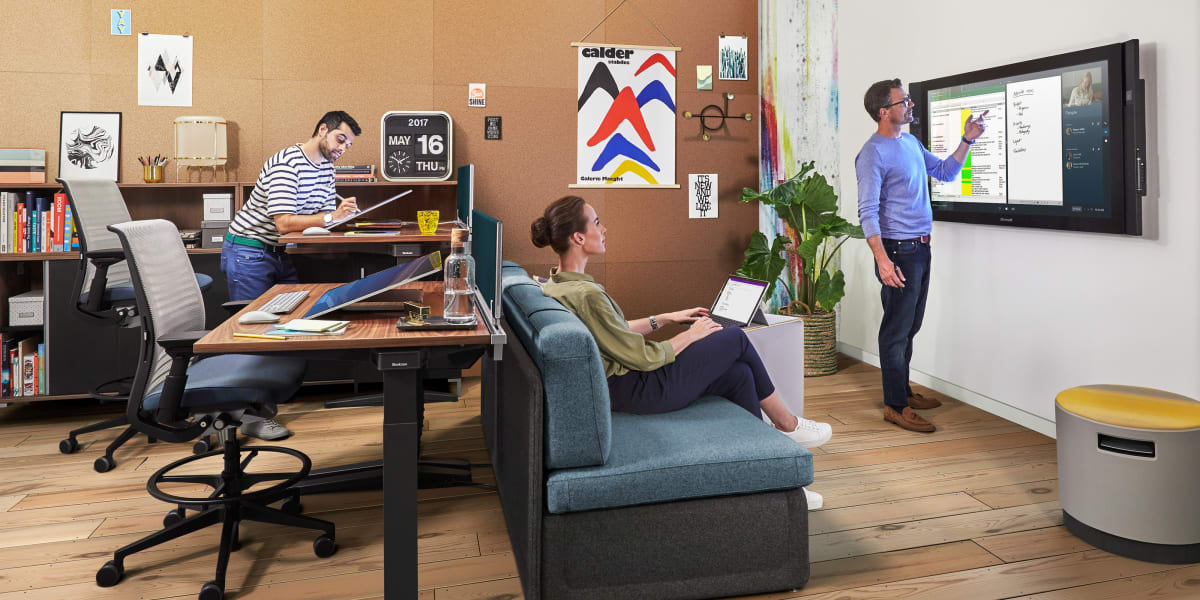 Essential Elements
Specifically designed for dyadic work (side by side and face to face)
Variety of posture options encourage movement
Places to store personal belongings and meaningful artifacts
Design Resources
Creativity Ideabook
Discover key insights and information around planning for creativity in the workplace.
Planning Ideas
Explore a range of Duo Studio applications and download files for space planning.
Photo Gallery
Get inspired by beautiful images that can be used in client presentations and moodboards.
More Creative Spaces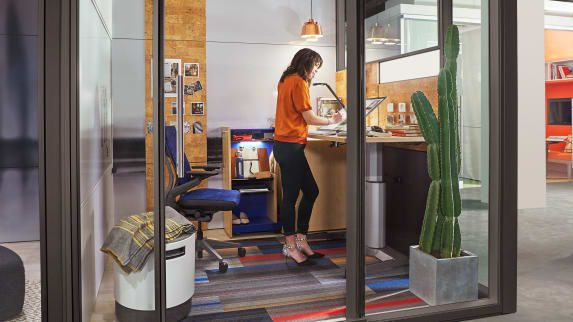 Focus Studio
An enclosed space for individuals to get into flow and focus free from distractions.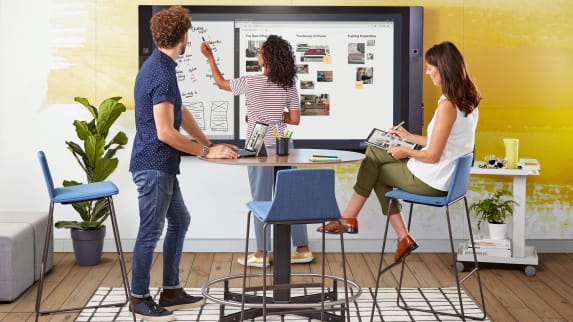 Ideation Hub
A high-tech destination that encourages active participation and equal opportunity to share ideas.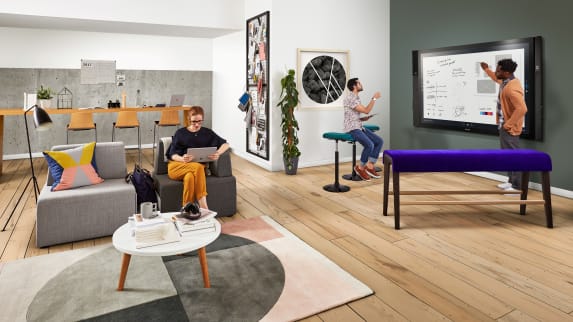 Maker Commons
A social space that encourages quick switching between conversation, experimentation and concentration.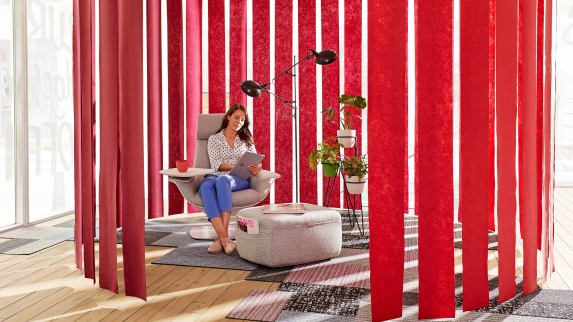 Respite Room
An individual space that offers a place for the brain to rest and access spontaneous thoughts.