Creative work requires many brain modes. The Respite Room allows people to balance active group work with solitude and individual think time.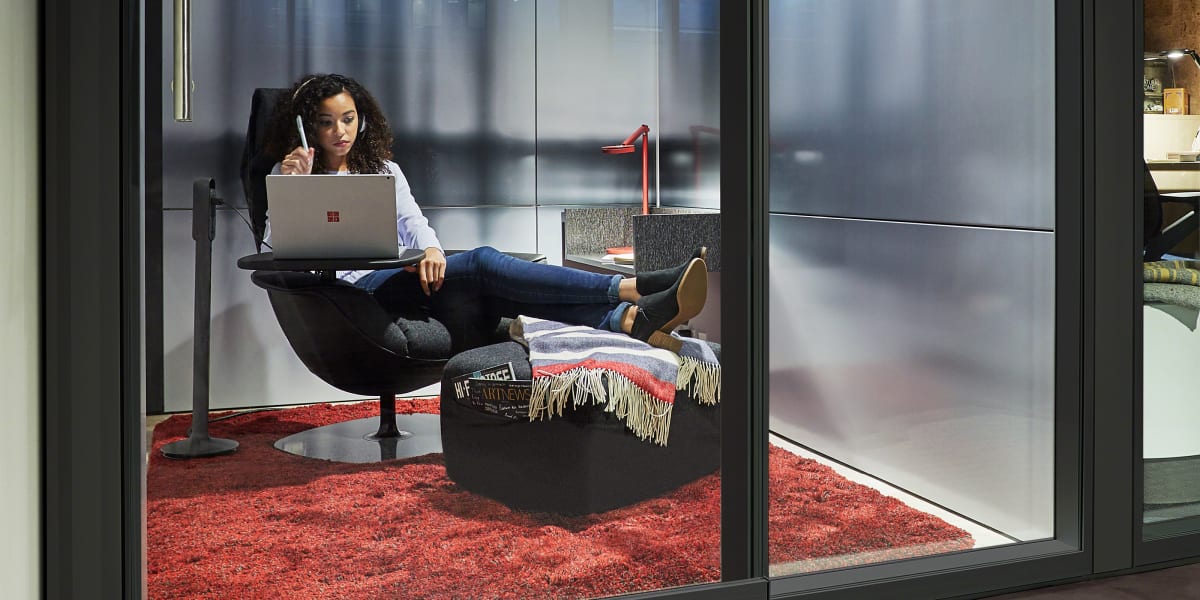 Essential Elements
Shielded or fully enclosed to manage stimulation
Lounge seating promotes relaxed, free-flowing ideas
Objects that create appeal and offer personal comfort
Leading Products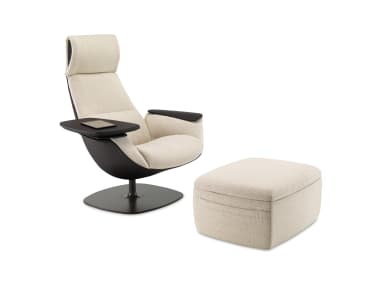 Massaud Collection
Massaud Lounge Seating and Conference Seating by Coalesse are finely crafted designer chairs that provide a refuge in contemporary work environments.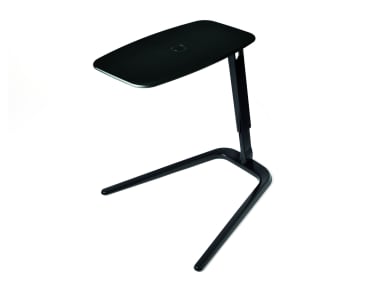 Free Stand
Providing a stylish and durable surface wherever work takes you, the contemporary Free Stand by Coalesse is a mobile worksurface for laptops and tablets.
Design Resources
Creativity Ideabook
Discover key insights and information around planning for creativity in the workplace.
Planning Ideas
Explore a range of Respite Room applications and download files for space planning.
Photo Gallery
Get inspired by beautiful images that can be used in client presentations and moodboards.
More Creative Spaces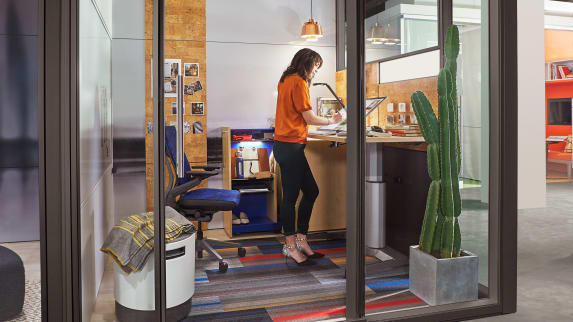 Focus Studio
An enclosed space for individuals to get into flow and focus free from distractions.
Duo Studio
A shared space designed for paired co-creation and rapid iteration alone and together.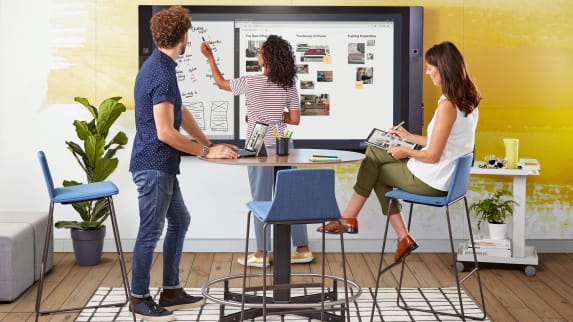 Ideation Hub
A high-tech destination that encourages active participation and equal opportunity to share ideas.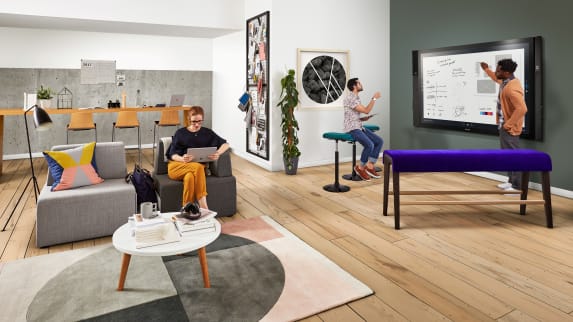 Maker Commons
A social space that encourages quick switching between conversation, experimentation and concentration.