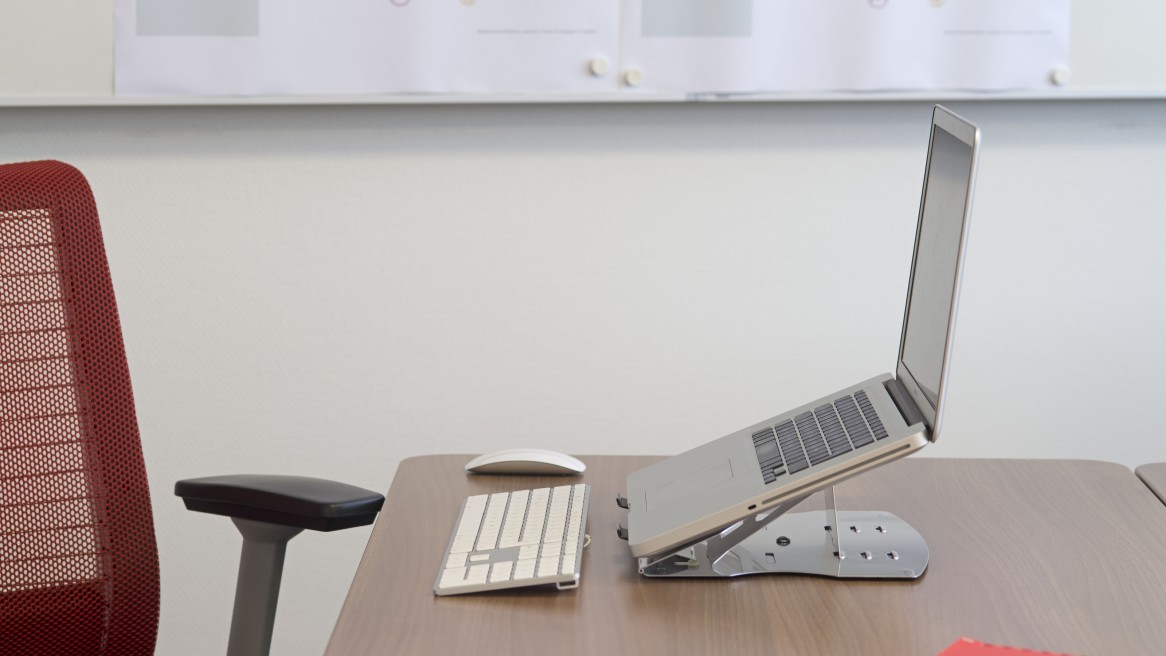 Discover improved working conditions with laptop and desktop computer support options for every need.
All Computer Support
Our Computer Support
Mobile Laptop Support
Mobile Laptop Support
Mobile Laptop Support provides users with ergonomic laptop support. It props up the laptop and allows for screen height adjustment. It is easy and straightforward to both assemble and use.
Benefits + Features
It allows air to circulate beneath and around the computer, keeping it cool.
It allows for use of a full-size keyboard for more efficient working.
Has a built-in 360-degree swivel base.
Collapses to 1,3 cm to fit easily into most laptop bags.
CPU Support
CPU Support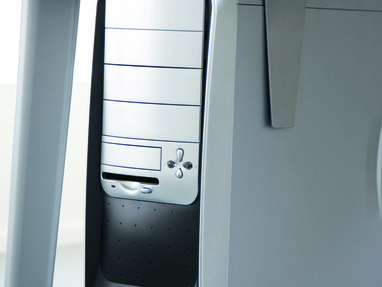 Rigid Universal
Like the other CPU supports, it gains valuable work surface space and offers better organisation of the work area.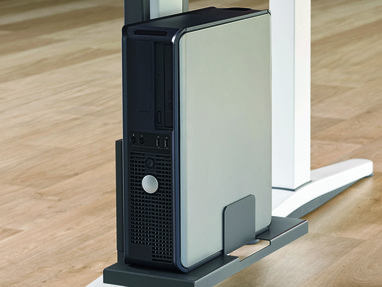 Profile CPU Support
Offers a sleek and refined design in aluminium. An optional lock is available to protect CPU from theft.
Specifications
Options + Dimensions
Options + Dimensions
Main options
Mobile Laptop Support
Rigid Universal
Adjust CPU Support
Vertical processor Sling
Global Availability
Global Availability
This product is available in the following regions:
Africa
Europe
Middle East
Not available in your region?
If you're interested in purchasing a product that's not available in your region, please contact your local dealer for purchasing options.
Resources + Support
Download 2D and 3D CAD models for use in your design application.

View and save brochures, certificates, and other documents.

Browse, save, and download beautiful images for use in presentations or inspiration boards.