B-Free is a range of modular furniture aimed to design multiple and easily reconfigurable settings. B-Free creates focal points where people can connect with colleagues and concentrate individually
Features
Enhance In-between Spaces 
Enhance In-between Spaces 
Enhance In-between Spaces 
B-Free's linear design language allows for scalable settings, fully utilizing and enhancing in-between spaces to create powerful applications for workers to connect with colleagues and concentrate individually. Featuring ergonomic design combined with access to power and storage, B-Free supports usage for much longer durations than traditional lounge pieces.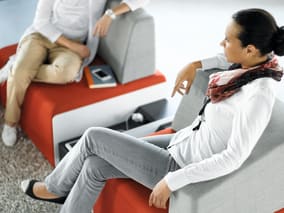 Concentrate
Concentrate
Concentrate
The transparent nature of the screens allows workers to break away from their workstations to concentrate and think but still remain connected to the team. This element of visual privacy works also to help regulate volumes as teammates are aware of each other's presence.
Connect
Connect
Connect
With it's linear and compact nature, B-Free fits perfectly into a multitude of dedicated and in-between spaces. The open and inviting nature of B-Free attracts and welcomes colleagues for more serendipitous connections. Storage and power options signals that it's OK to use the space.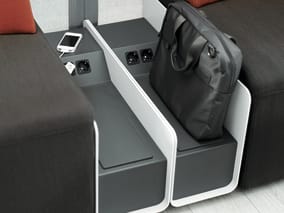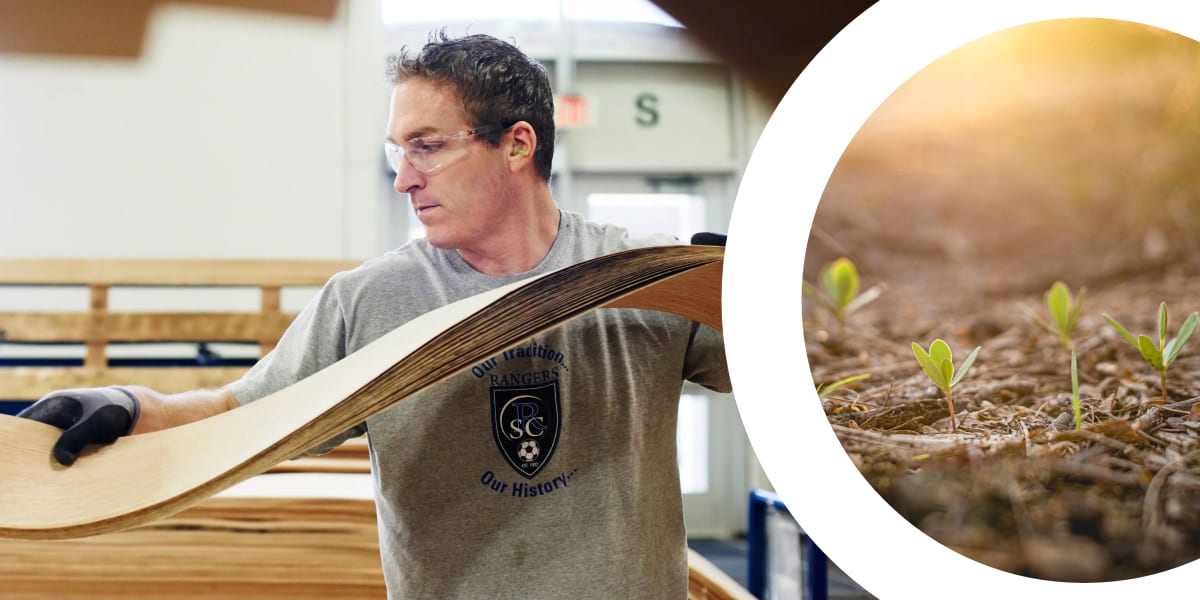 Sustainability
Designing for Sustainability
We create products that are good for people, and good for the world. Our products and operations are designed around a commitment to reduce climate change, reinforced by sustainable practices across our value chain.
Our Sustainable Design framework ensures our products are designed with consideration of life cycle thinking and cradle-to-cradle principles:
Source materials responsibly

Minimize global warming and other life cycle impacts

Ensure material health

Enable end-of-use strategies
Specifications
Options + Dimensions
Options + Dimensions
Main options
High tables available in rectangular and pint shapes with steel leg with centre power solution and side power solution as options
Occasional tables available to complete cubes applications (table stool, coffee table, corner table)
Screens available in 2 sizes
Large cubes available with or without top block (in I and L-shape)
Small cubes available with or without castors (swivel version)
Bag drop
Global Availability
Global Availability
This product is available in the following regions:
Africa
Asia Pacific
Central America
Europe
Middle East
North America
South America
Not available in your region?
If you're interested in purchasing a product that's not available in your region, please contact your local dealer for purchasing options.