Impact is a flexible and distinctive system that offers functionality and an exceptionally refined aesthetic to any executive workspace.
Features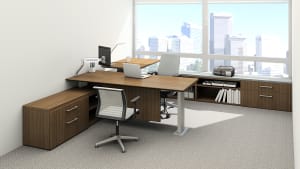 Space that does more
Impact was designed for the needs of the modern day high-performance executives to enable a space that works harder and smarter.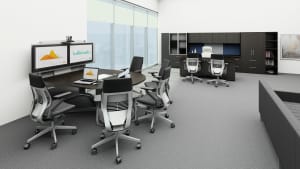 Smart Support
Impact is offered in a wide variety of table bases, supports and worksurfaces, allowing it to be configured in numerous ways to fit any room. The desks provide integrated power managements attributing to its clean aesthetics.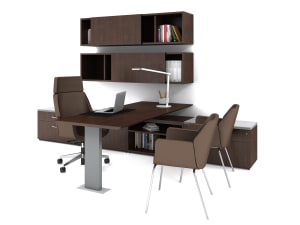 Integrated Premium Storage
Impact's storage is offered in various heights, towers, pedestals and overhead wall-mounts. The various elements provide the flexibility to create grand storage walls or sleek, layered applications.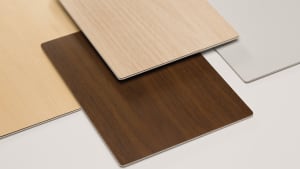 Quality in every detail
Quality craftsmanship is evident in the refined finish and attention to details. The elegance of the edge profiles, smooth integration of technology and stylish design complete the creation of an understated, high-performance working environment.
Specifications
Standards and Options
Standards and Options
Standard Veneer
Maple
Clear Oak
Natural Walnut (Composite)
Natural Walnut (Flat Cut)
Dark Brown on Walnut (Composite)
Dark Brown on Walnut (Flat Cut)
Rosewood on Oak
Dark Mahogany on Walnut
Teak
Medium Walnut
Cherry on WAlnut
PREMIUM VENEER
Clear Walnut
Graphite Walnut
Espresso Oak
Clear Bamboo
Global Availability
Global Availability
This product is available in the following regions:
Asia Pacific
Central America
North America
South America
Not available in your region?
If you're interested in purchasing a product that's not available in your region, please contact your local dealer for purchasing options.