Inviting Ideas InSay "hello" to a more collaborative workplace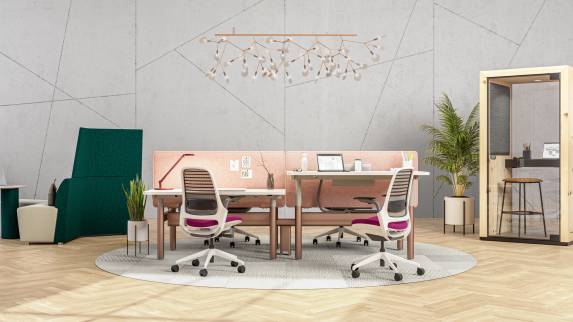 Swing Space
Diverse and flexible settings welcome touchdown for a full range of work modes, to enhance wellbeing and help make transitions between tasks seamless.
Swing Space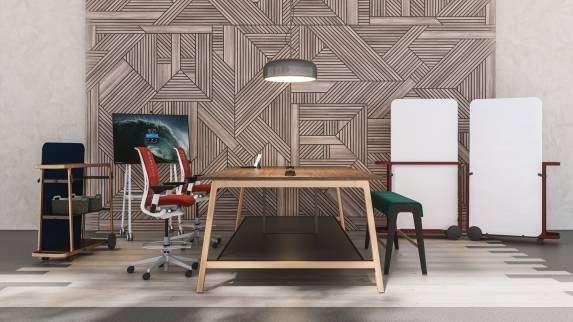 Think Tank
Assemble together around this drafting height bench to share and ideate. Mobile digital and analog tools can be rolled in along with the team.
Think Tank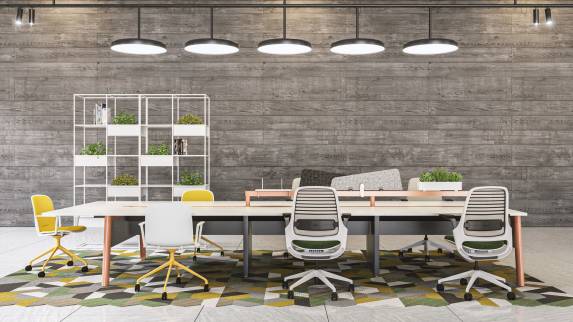 Task Transitions
A team bench equipped to smooth transitions between focused work and spontaneous collaboration, for rapid progress through tasks and problem solving together, on the fly.
Task Transitions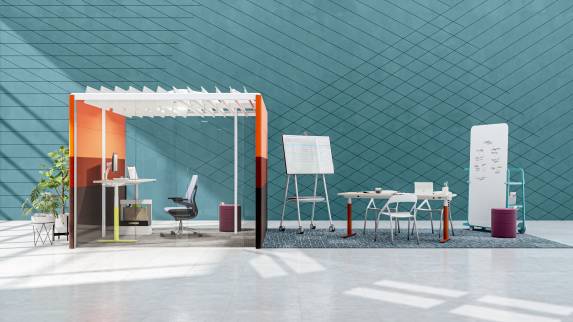 Blended Modes
Shared, multi-purpose, adaptive spaces enrich the work environment for teams and individuals, empowering them to access fresh energy together or calm focus alone, when needed.
Blended Modes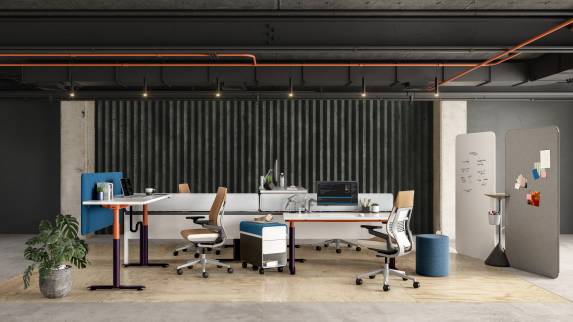 No Place Like Home
Closer proximity to team mates builds efficiency and trust. Spaces that support wellbeing and offer storage bring comforts that help individuals settle.
No Place Like Home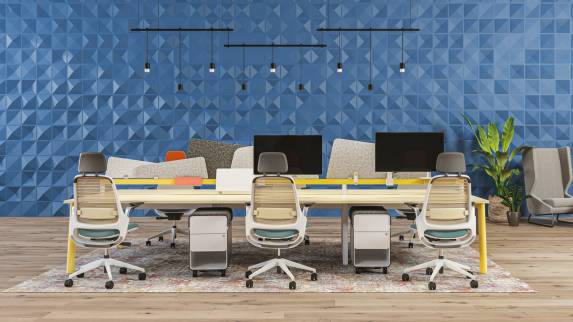 Task Master
Accessorise a toolbar and boost visual privacy by letting individuals place or remove screens to signal and support their workmode and stay on task.
Task Master