Screens
Steelcase Flex Huddle Hub
by Steelcase
Steelcase Flex Huddle Hub is designed to support teams in organic and informal collaborative moments, creating dynamic team neighborhoods that adapt on demand allowing teams to show the flow and personalization of their space.
Bringing Teams Together
Steelcase Flex Huddle Hub's unique 55° curvature creates a welcoming environment, empowering users to stay active and engaged during team sessions.
Get Active
Flex Huddle Hub encourages people at work to get out of passive behaviors and become more physically and emotionally engaged in the creative process by:
Encouraging movement
Encouraging equal participation
Creating an ambient connection to the space
Active Learning Inspires Active Collaboration
Flex Huddle encourages students to stand, perch, side-by-side to "think together".
A Home for Teams
Teams need a home where they can surround themselves in their project and display their thinking and ideas. Flex Huddle Hub creates dynamic team neighbourhoods for the high-performing, modern workplace. It creates physical and psychological comfort by providing teams with all the essentials to adapt on demand and hack their space as needed.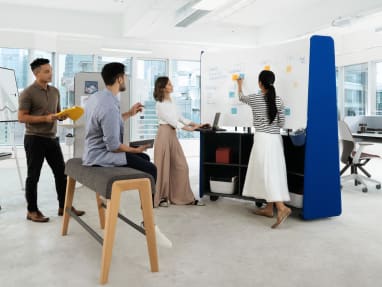 Team rituals in a digital era
Steelcase researchers engaged with collaborative teams from Leading Organisations in Asia to understand the impact of emerging technologies on work, workers, and workplace. Researchers found that teams are embracing rituals such as daily huddles. Huddles are organic, informal, and self-organised interactions that occur in the open space.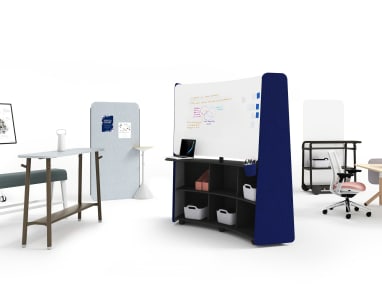 Big Huddle: Align + Delegate
Big huddles are recurring sessions for teams to align on work and understand new tasks.These large huddles provide a big picture and help prioritise tasks to be completed.
Small Huddle: Co-create and Execute
Throughout the day, individuals and teams come together to collaboratively tackle unexpected challenges or work in parallel to increase speed and efficiency.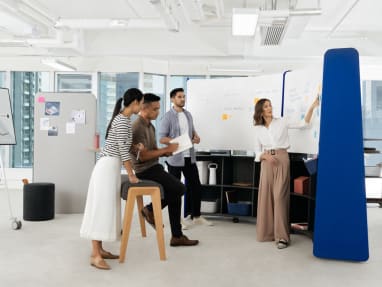 Collaborate with ease
Flex Huddle Hub is designed to move, expand and contract with team needs. From its uniquely curved whiteboard, to its tackable wall and smooth caster wheels, teams can create ad hoc environments for collaboration.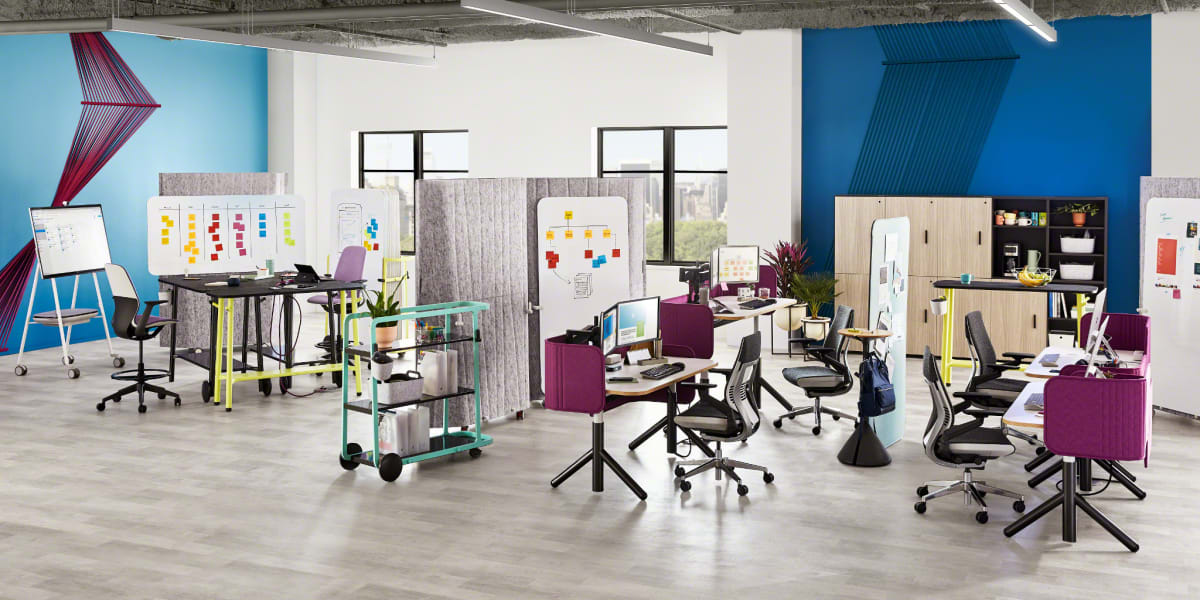 The Steelcase Flex Collection
The Steelcase Flex Collection empowers teams to create spaces that can be rearranged on demand, creating environments teams and individuals need to do their best work. Learn more about Steelcase Flex and how it creates dynamic team neighborhoods for high-performing, collaborative teams.