Our approach to diversity, equity and inclusion is both part of a comprehensive strategy and a natural extension of who we are. We believe all have a part to play in creating a truly inclusive environment that affirms and encourages others to bring their whole selves to work.​
Overview
Approach
At Steelcase, we're proud to be a company that believes in doing the right thing and doing things right. For over a century, we've used our core values to guide corporate decision making and shape our culture — and that starts by treating people with dignity and respect. ​
We believe every individual brings unique value to the office and that unlocking the contributions of our people amplifies their impact and empowers them to reach their full potential.​
​Our approach to diversity, equity and inclusion is both part of a comprehensive strategy and a natural extension of who we are. We are committed to advancing Diversity, Equity and Inclusion (DEI) and have defined desired aspirations for 2025.
Goals
Build Diverse Teams that Reflect our Communities​
Redesign hiring and talent systems for more robust diversity outcomes.​
​Ensure Equitable Development Opportunities​
Advance minority talent and use inclusive leadership hiring and advancement strategies. Steelcase uses an evidence-based selection process to cultivate a more diverse talent pipeline.​
​Create a Culture of Inclusion​
Improve perception of inclusion and design DEI learning experiences for all employees.​
​Ensure the Utilization of a Diversified Supply Chain​
Ensure 10% of addressable spend is made with diverse suppliers in the Americas.​
​Align Dealers in a Common DEI Purpose​
Lead cross functional teams to create tools, resources and actionable plans that inspire and support dealer efforts.
​Develop dealer and Steelcase platforms and leverage in-person events for ongoing engagement.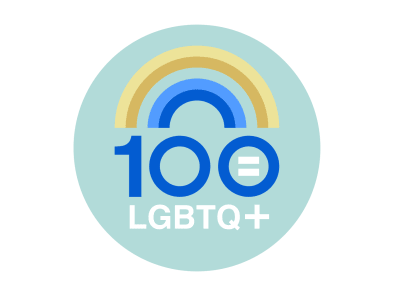 100 Points
Awarded to Steelcase on the Corporate Equality Index by the Human Rights Campaign Foundation, designating Steelcase as one of the "Best Places to Work for LGBTQ Equality" in the U.S.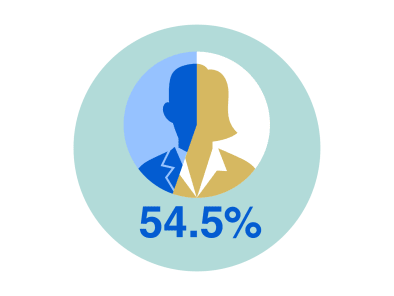 54.5% Women
Fill over half the positions on our board of directors.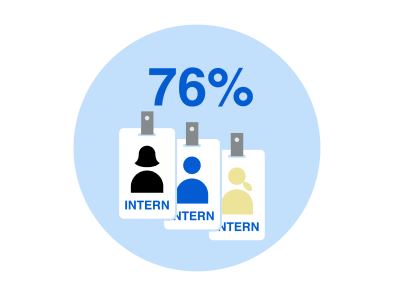 76%
U.S. 2021 interns are Asian, Black, Latino, International or Women in STEM.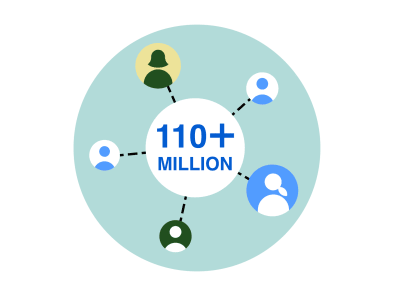 $110+ million
Spent with diverse-certified suppliers, consistently exceeding our annual goal.
Our Current Areas of Focus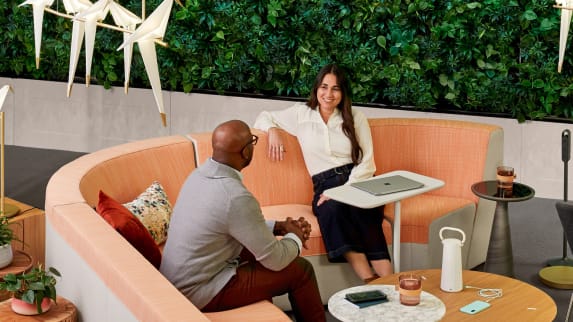 Employees​
DEI must be woven into the fabric of our employee experience and culture. We offer learning experiences for leaders and employees that promote inclusive behavior, social learning and accountability. Our new global DEI Champions program empowers employees to drive DEI change within their local teams.
We have leveraged new tools to redesign our hiring and talent systems for more robust diversity outcomes. By combining diversity outreach efforts, increasing our community partnerships and designing key pre-career experiences for diverse high school students, we're creating new, more inclusive pathways to employment at Steelcase.​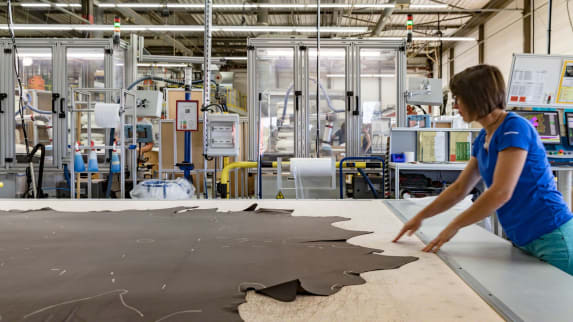 Suppliers​
Since 1991, the Steelcase Supplier Diversity Program has focused on building and developing minority-, women- and veteran-owned U.S. businesses by integrating them into our procurement processes. Our supplier diversity vision is to grow, develop and retain diverse businesses by creating strong supplier relationships with integrity and trust.​
Diverse suppliers help Steelcase better respond to market demands and align more closely with the diversity goals of our customers. We emphasize reporting (infrastructure and spend), communication, networking, development and mentoring.​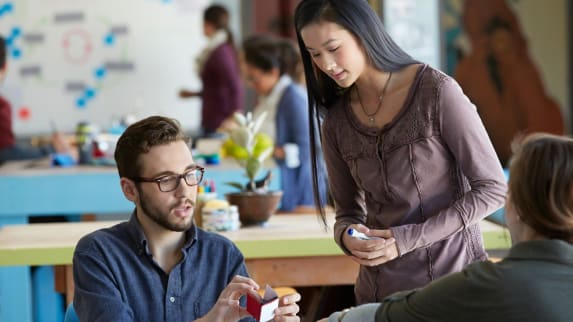 Communities​
At Steelcase, we envision a world where thriving communities have equitable access to opportunities through quality education and healthy environments. This includes investing in community partners that provide quality education to those who otherwise wouldn't have access, building the skills needed to thrive and potentially work at Steelcase in the future. We aim to design with, not for, the communities where we live and work though our Think, Make, Share creative process that allows us to amplify and integrate new ideas into existing systems.​
We believe we can use our business as a force for good to make a lasting difference and shape a shared future for all. By shifting our focus to be more human-centered, using our resources and partnering with other impact-driven organizations, we're creating new opportunities that help more people reach their full potential.​
Dealers​
Our community of dealers are inspired, committed and confident in their DEI path to lasting change. To aid them in their DEI journey, we've developed a comprehensive roadmap and toolbox of information dealers can apply and scale in the way that best advances their DEI efforts. This includes abundant resources on topics such as recruiting, professional development and culture.​
We empower our dealers by promoting community engagement, aligning dealer partners in a common DEI purpose and sharing and celebrating DEI and social innovation opportunities.​
Business Inclusion Groups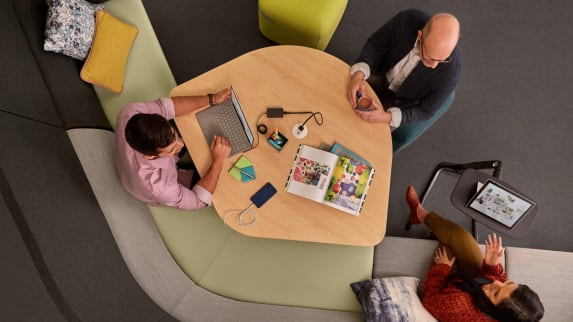 GEN (Gender Equity Network): welcomes women into their careers at Steelcase and supports their professional development.
PRIDE: celebrates and supports our LGBTQ diversity and creates awareness through storytelling, conversations and activities.
STEELCASE SALUTES: creates an inclusive ecosystem for veterans at Steelcase and the communities where we live and work.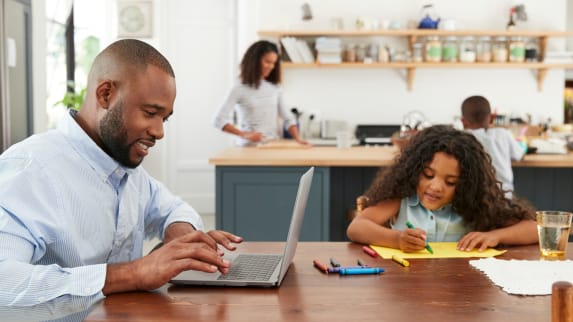 WORKING PARENTS: provides learning opportunities around relevant topics and giving working parents a meaningful place to connect.
YOUNG PROFESSIONALS: provides a fun environment with events geared toward relationship building, personal growth and professional development.
Impact Areas
Evidence-Based Selection
Steelcase is committed to driving equal access to opportunities by selecting the right candidates for our open positions. To achieve this, we've analyzed and grouped jobs by their most important competencies and have determined which assessment tools will best measure and predict a candidate's ability to perform.
By leveraging tools and data rather than relying on "instinct," we're minimizing barriers and increasing evidence-based hiring across the enterprise.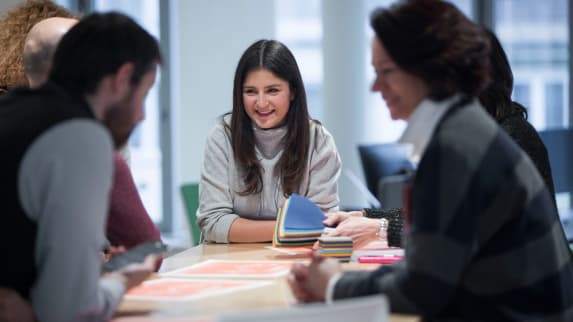 Learning Experiences
Key to the learning experiences Steelcase provides is our civility training. Research shows diverse teams outperform homogenous teams once they develop highly-effective collaboration skills — yet this same diversity also exposes different norms and unconscious biases that, left unchecked, could pose hurdles for growth.
By launching a civility training program in Steelcase locations around the world, we're helping people explore differing norms around what is appropriate or productive so that together, we can do more to empower our people, enable innovation and reduce accidental incivility.
For over a century, Steelcase has aspired to fully live our core values, which include treating people with dignity and respect and acting with integrity. Our mission is to unlock human promise, which includes an accountability to improving diversity, equity and inclusion within our company and in the communities in which we do business.
Doing the Right Thing
Steelcase earned a perfect score of 100 points on the Corporate Equality Index, issued by the Human Rights Campaign Foundation, designating Steelcase as one of the "Best Places to Work for LGBTQ Equality" in the U.S. The company has received this top score in 8 of the past 9 years.
Leading with Purpose
We are human-centered company committed to fostering diversity and inclusion, dignity and respect. Former Steelcase CEO, Jim Keane, was a signatory of the Business Round table's Statement on the Purpose of a Corporation, which highlights, "... investing in our employees. This starts with compensating them fairly and providing important benefits. It also includes supporting them through training and education that help develop new skills for a rapidly changing world."