Bring energy and engagement to training sessions and workshops with easy-to-configure nesting chairs, designed for dynamic group activities.   
Features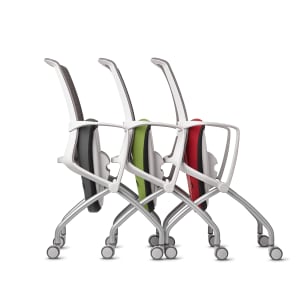 Convenient storage
AMQ Tizu Nester chairs nest together, making them easy to move and store – a staple for small or large training sessions and town-hall gatherings.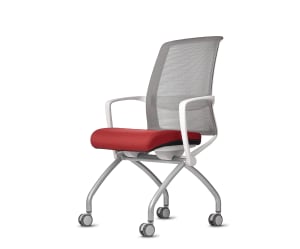 Ergonomic design
To encourage active sitting, lumbar support and ergonomic details help users stay focused, comfortable and engaged.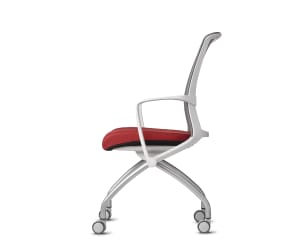 Easy care
For high-traffic group spaces, easy maintenance is important. AMQ Tizu Nester features washable seat covers with zip fasteners, making them easy to clean.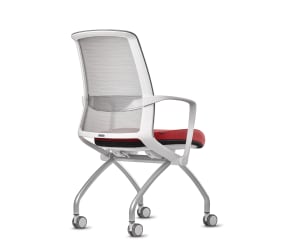 Choose your look
To suit a variety of settings, seat covers are available in eight fabric colors with either a black or light grey frame for the chair. 
Specifications
Standards + Optional Features
Standards + Optional Features
Specifications
Overall Depth: 579mm
Width: 605mm (castor)/600mm (armrest)
Height: 970mm
Seat Depth: 442mm
Seat Width: 459mm
Seat Height from floor: 477mm
Back Width: 505mm
Back Height from seat: 493mm
Arm to floor: 654mm
Arm Height from seat: 177mm
Global Availability
Global Availability
This product is available in the following regions:
Not available in your region?
If you're interested in purchasing a product that's not available in your region, please contact your local dealer for purchasing options.