Crafted finish, machined precision
With inspiration drawn from the tradition of Italian tailoring, as well as the beauty and strength of tailored suits, Sarto brings structural quality and thoughtful detail into the work environment.
Soft, tactile materials are stitched together, in a frameless design, bound by intricate accent stitching, creating a product that challenges the established expression of screen design.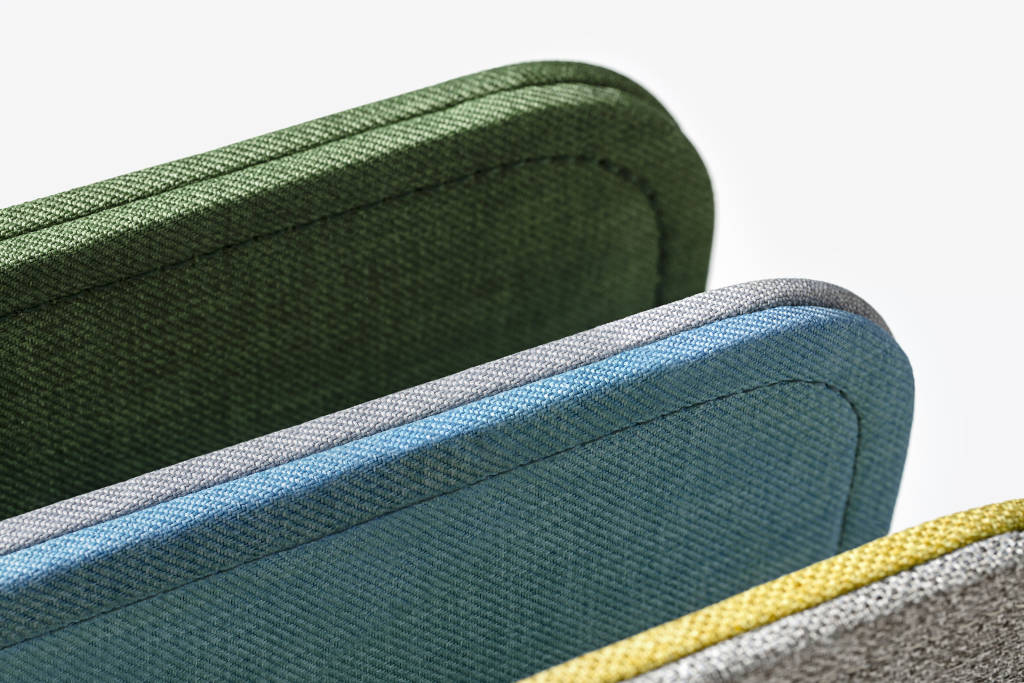 Insights
The inviting workplace
The inviting workplace
At work, we see greater demand for a more welcoming, informal environment, with lounges and a range of social settings to connect with colleagues, away from the desk. Gently framing and shielding workstations, Sarto Screens contribute to the softer material palette of the new office environment.
Resilience
Resilience
Work environments must be highly functional and more resilient than our home environments. Sarto screens are slim and refined in appearance, yet robust in structure, for durability in a hard working business environment.
Privacy
Privacy
Collaboration at work is integral to dynamic businesses – but too much interaction and a lack of privacy has taken a heavy toll on creativity, productivity, engagement and wellbeing. Sarto Screens address a critical need for greater privacy and focus at workstations around the open plan office.
Sustainability
Sarto Screens have been crafted with care. Both PET and wood can be continually recycled. PET fibre is an industrial offcut in plentiful supply that is made of recycled plastic bottles. Its intriguing raw finish, led us to create Sarto Raw, in two looks – with and without a pressed line detail.