Steelcase Introduces Flex Active Frames to Asia Pacific
Adaptable storage and boundary structure creating flexible, productive and inspiring homes for dynamic teams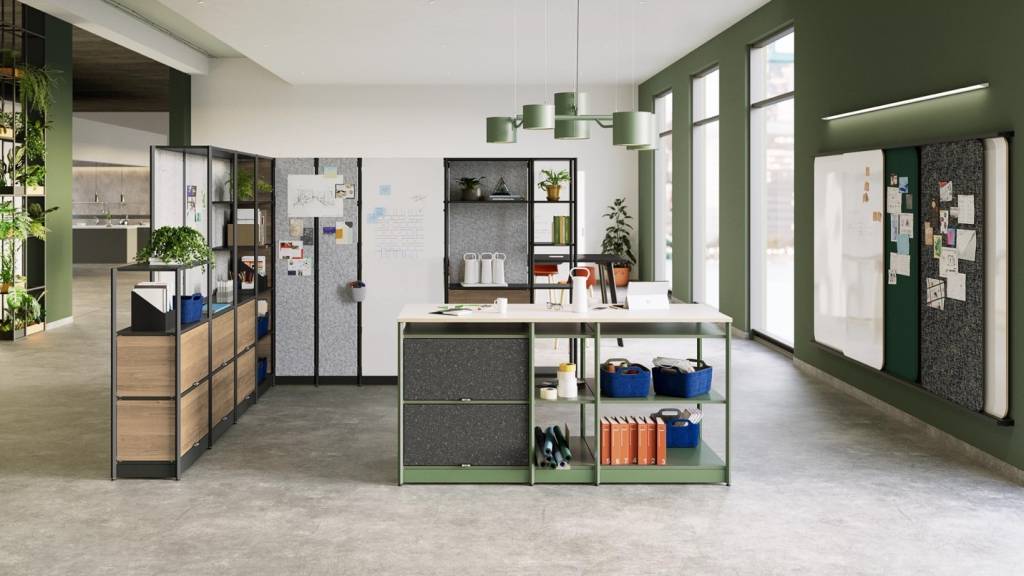 [Asia Pacific – 14th October, 2021] Steelcase unveiled Flex Active Frames to Asia Pacific, following its debut at NeoCon 2021 in Chicago, where the innovative and adaptable storage and boundary system received an honour from HiP Awards.
Latest addition to Steelcase's Flex Collection – comprised of mobile desks, seating, screens and accessories – the Steelcase Active Frames system was designed to provide the adaptability needed for today's resilient and evolving workplace. Its highly customisable modular structure can be easily reconfigured to create room enclosures and provide storage. Simple modularity and flexible components built into the system allow users to reshape their spaces – either short- or long-term – to meet evolving needs.
As organisations seek ways to keep the workplace more agile in response to new design challenges, they also want to optimise space and create a safe, productive and welcoming environment, to which employees want to return. As a boundary solution, the Active Frames optimise space utilisation by forming neighbourhoods, defining territories and offering teams privacy and shelter for them to call home. The collection's Work Bridge and Work Island configurations, alongside additional components such as pin-tackable fixed boards and markerboards, also provide additional social and collaborative spaces that support dynamic teamwork.
An array of optional accessories makes Flex Active Frames a truly multi-functional solution that provides for a wide range of needs in the open office: Doors with or without locks to transform the division structure into storage and personal lockers; coat rods to hang garments, fabric samples or plants; and bookends to help keep books and box files upright and organised. Cable management clips can also be added to the frame for when an electrical power supply needs to be routed through the structure.
Steelcase Flex Active Frames are available now across the Asia-Pacific region. For more information, please visit: https://bit.ly/30gFUu9.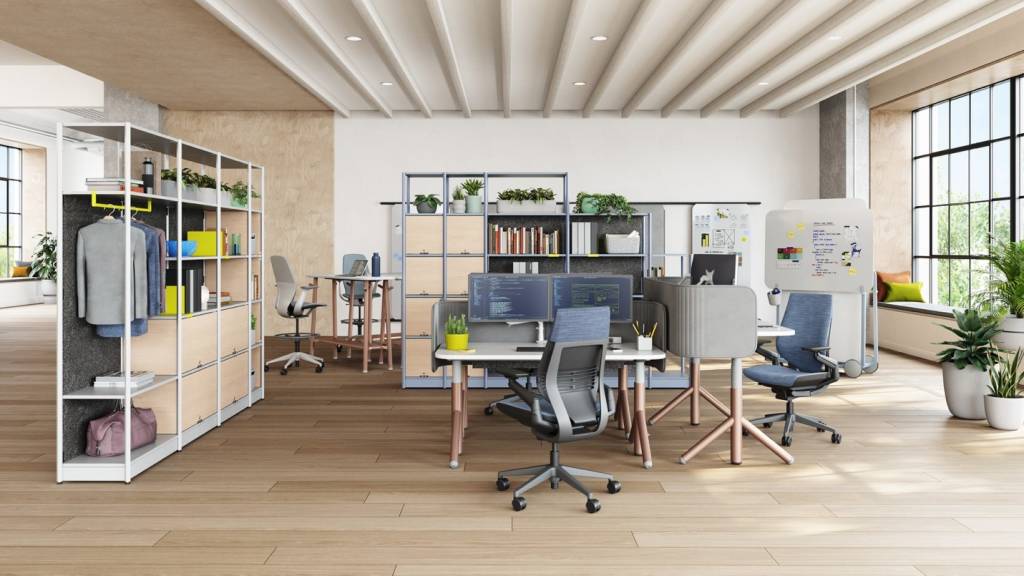 For media enquiries, please contact:
Ivan Ng
Steelcase Asia Pacific
Email: Kng1@Steelcase.com
About Steelcase Inc.
Leading organisations around the world trust Steelcase to help them create workplaces that help people feel safe and are productive, inspiring, and adaptable with our architecture, furniture, and technology solutions – accessible through a network of channels, including over 800 Steelcase dealer locations. Steelcase is a global, industry-leading, and publicly traded company with fiscal year 2021 revenue of $2.6 billion. For more information, visit www.steelcase.com/asia-en/.