Key Elements: WorkCafé
Welcoming + Vibrant
Leverage design attributes that set a welcoming atmosphere and vibrant ambiance, reflecting the desired brand and culture.
Technology Integration
Allow any worker, as an individual or as a group, to work and meet at any place. Access to power, presentation devices, and Wi-Fi is key for success.
Hosting Characteristics
Hosting is ultimately about making employees feel connected to the organization, their work and each other.
Explore the Research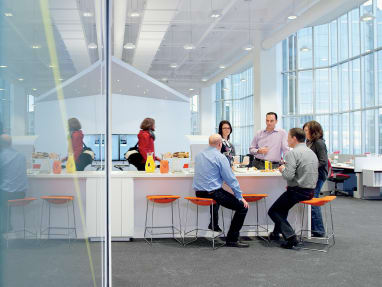 February 8, 2015
Organizational wellbeing made tangible: space, furniture and tools designed to nurture individual wellbeing. Companies are pursuing organizational wellbeing with an enthusiasm never seen before.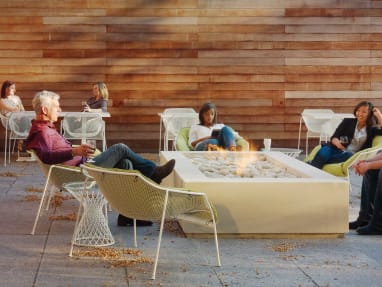 February 5, 2015
Cool cafés are popping up in corporate environments everywhere. But any office can mimic the cool factor of a coffee shop with Wi-Fi and an espresso machine. Creating a great corporate third place that gives people what they need to do real work requires a lot more.
March 28, 2017
"We're attracting rock stars to come here now." The new La-Z-Boy generates excitement and engagement.