Amia is an ergonomic task chair that brings a refined style to any space, enhanced by precise manual adjustments, two back options and responsive support. Amia is a versatile best-seller.
Configure Now

Planning for the Workplace?
Uncover options to create an inspiring space.
Configure Now
Buy Now

Shopping for a Home Office?
See all the options for your work-from-home upgrade.
Buy Now
–
Understated Versatility
Whether it's the conference room, a personal workstation, or the home office, the versatile design of the Amia fits into any work environment.
Explore our chair options.​
–
Amia
Amia is designed with a hidden advanced LiveLumbar™ system that flexes with your every move providing consistent, dynamic support for your lower back and a quiet, streamlined look.
Amia Air
Amia Air is designed with a specifically engineered back design that flexes in two dimensions to encourage movement and posture change. Choose from a variety of Airback colors or warm it up with 3D Microknit for additional choice.
Performance Features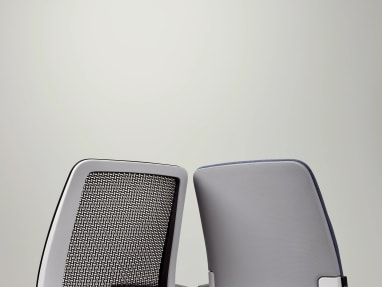 Back Support
Two back options give Amia its versatility to fit any person and any space – providing all day comfort and support.​
LiveLumbar™ system (Amia) or Air LiveBack® (Amia Air).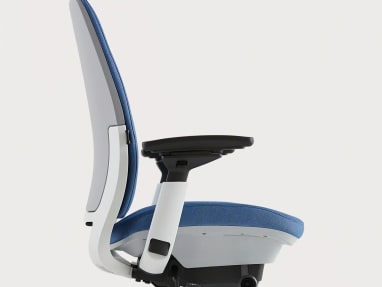 Manual Adjustments
A manually adjustable chair gives you total control over the adjustments to dial-in the level of resistance you feel in the backrest.​
Adjustments are labeled for ease of use.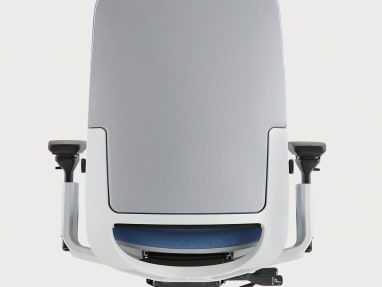 Lumbar Support
Standard height-adjustable lumbar included with Amia and Amia Air with 3D Microknit back.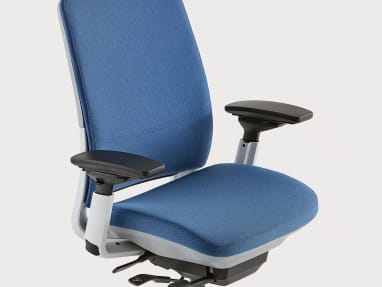 Seat Ergonomics​
Seat includes flexible edges and adaptive bolstering in the foam providing a pressure-free sit.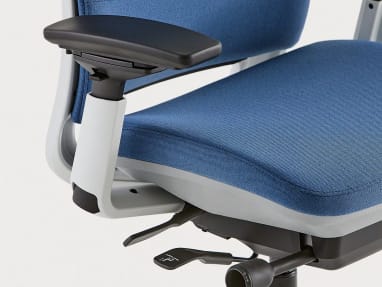 Recline Adjustments​
Recline range includes full recline range with upright back lock.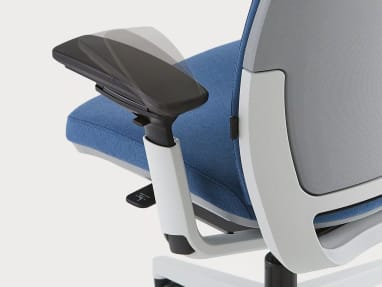 Fully Adjustable Arms
Standard 4-dimensional arm support adjusts to preferred height, width, depth and pivot.
–
Design Story​
The Amia chair was designed by the Steelcase Design Studio, in collaboration with industrial designer, Thomas Overthun of IDEO. ​
​
"Innovations such as the LiveLumbar mechanism​ have been incorporated into the overall shape​ rather than made explicit on the chair's​ outside. Technology quietly serving, rather than​ drawing attention to itself, seemed appealing​ in the context of today's information overload.​ This combined with an attention to detail and​ materials allowed us to realize Amia's calm and​ refined design."​
— THOMAS OVERTHUN​
A Fresh Take on Comfort
Amia Air offers a fresh take on our hardworking, versatile Amia task chair. A specially engineered geometric design in the backrest offers flexibility – encouraging healthy movement and providing support for posture changes. With integrated Air LiveBack™ technology and a breathable, transparent aesthetic, Amia Air is ideal for busy people and growing organizations who excel at doing more with less.
Amia with CarbonNeutral® product certification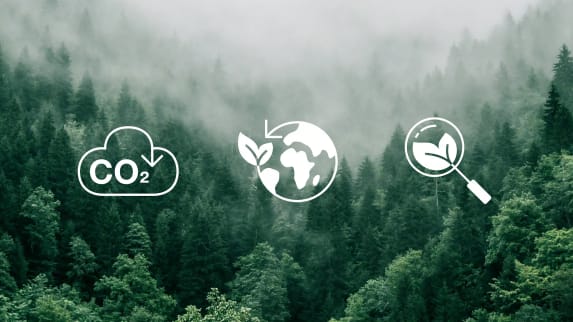 Sustainability Impact
We work towards better futures for the planet by designing and manufacturing products that respect our natural world, while helping to restore its resources. To do this we: reduce our carbon footprint, design for circularity and choose and use materials responsibly.
Amia and Amia Air do not contain PVC and use string, instead of glue, to bound textile with foam. This eliminates the need for additional materials and enables easier recyclability.
Amia and Amia Air have a third-party verified Environmental Product Declaration (EPD) for complete lifecycle environmental impact transparency, has achieved BIFMA LEVEL® 3 certification, and indoor air quality (IAQ) certification through Scientific Certification Systems Indoor Advantage™ Gold.
Amia Product Environmental Profile
Amia Air Product Environmental Profile
Specifications
Standard + Optional Features
Standard + Optional Features
Amia Options
Available as a chair or stool
Sewn cushion
Upholstered outer back in leather and fabric
Upholstered leather arm caps
Polished aluminum base and casters
Armless
Height-adjustable arms
AMIA AIR OPTIONS
Available as a chair or stool​
Sewn cushion​
Upholstered outer back in leather and fabric​
Upholstered leather arm caps​
Polished aluminum base and casters​
Armless​
Height-adjustable arms
Surface Materials
Finish Options
Platinum 6249
Black 6205
Merle 6527
Upholstered Outer Back
Seagull 7243
Upholstery Options
Availability
Availability
AMIA
This product is available in the following regions:
Central America
South America
North America
Europe
Middle East
Africa
Not available in your region?
If you're interested in purchasing a product that's not available in your region, please contact your local dealer for purchasing options.
AMIA AIR
THIS PRODUCT IS AVAILABLE IN THE FOLLOWING REGIONS:
Warranty
Warranty
WARRANTY
Amia and Amia Air chair and stool are durable enough to handle weight up to 400 lbs and are backed by the Steelcase Limited Lifetime Warranty – 12 years, multi-shift, 24/7 parts and labor.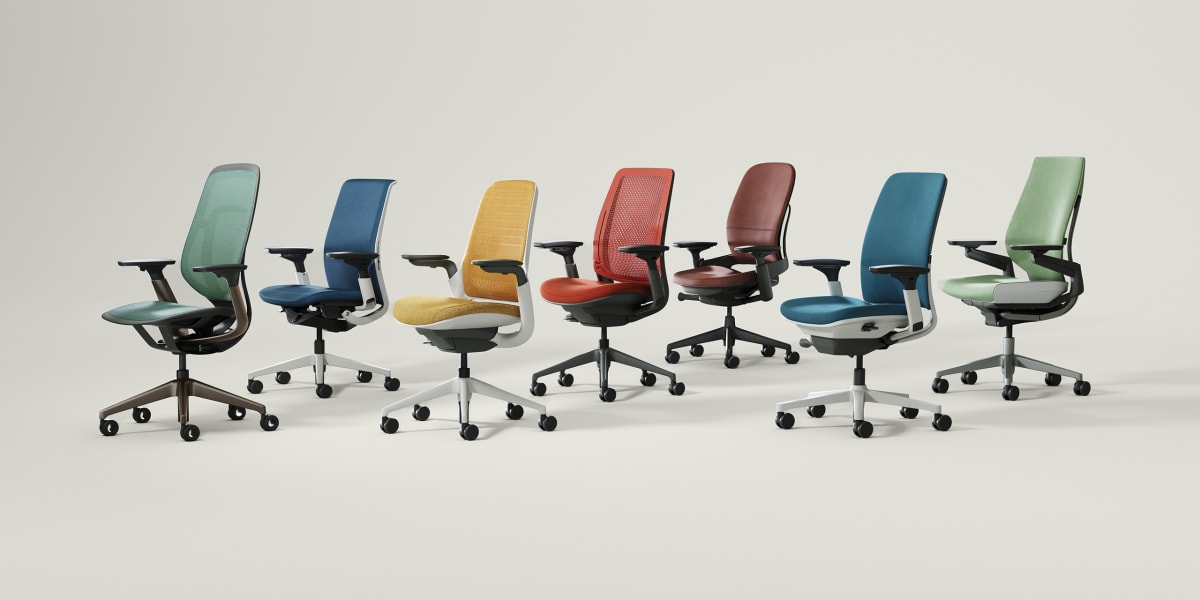 Seating that Works Better for You​
Explore our portfolio of high-performance seating to find the chair that works best for you.