No Place Like Home
Balance work time and respite with this multi-functional resident
team space
. Migration SE bench allows for focused, heads-down work while the adjacent cove lets individuals step away and gather their thoughts.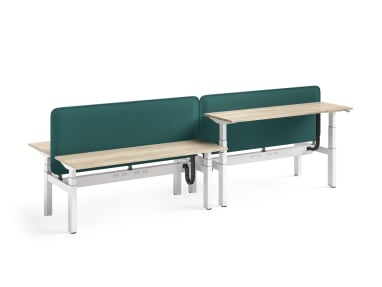 Steelcase
Migration SE is a height-adjustable bench that delivers value, performance and wellbeing by providing a solution that gives workers the ability to change postures throughout the day.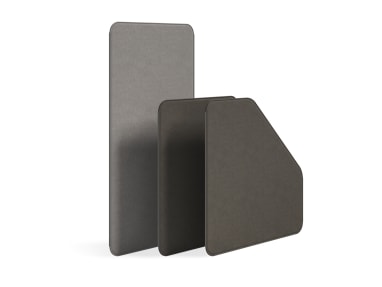 Steelcase
Steelcase Flex Screens offer options for space division, personal privacy and visual display. These lightweight, freestanding screens come in three shapes and sizes and connect with a magnetic edge.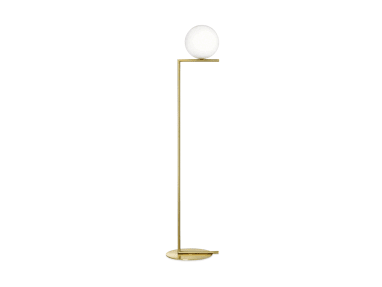 FLOS
Designer Michael Anastassiades was inspired by the skills of a contact juggler. He captured the moment where spheres seemed to freeze in place on the juggler's body, thus was born the IC collection.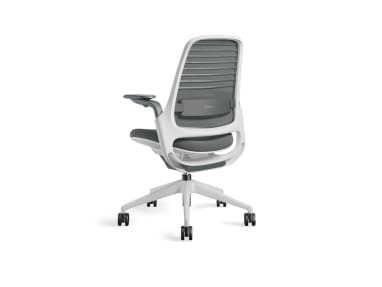 Steelcase
Steelcase Series 1 office chair delivers on what's important — performance, style and choice. It retains everything that's valued in a chair, while making it attainable for everyone.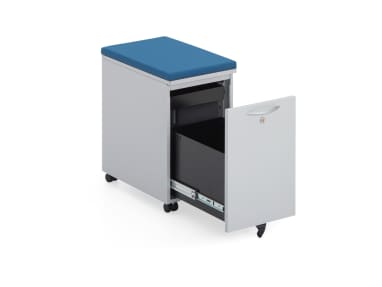 Steelcase
In a compressed footprint, the TS Series Slim mobile pedestal gives storage for personal items and optional filing. The 12-inch wide footprint takes up less room than a traditional mobile pedestal.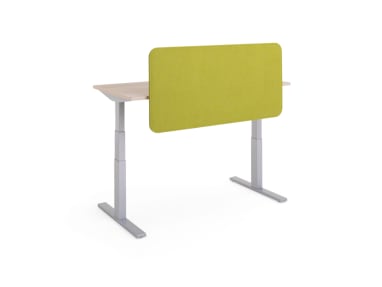 Steelcase
Light in scale and easy on the budget, Sarto screens are an attractive way to create visual separation across the open office. Add Sarto to spines, benches and desks to punch up privacy and style.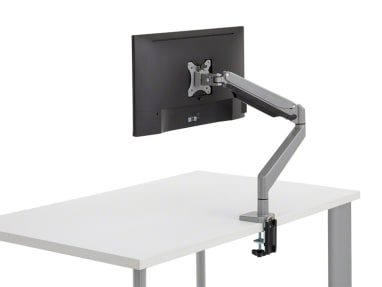 Steelcase
Available in both single and dual monitor applications, CF Series Intro features seamless precision to accommodate a wide variety of user preferences.
Steelcase
The B-Free Collection creates informal, inspiring and convenient workspaces where teamwork comes naturally and collaboration flourishes.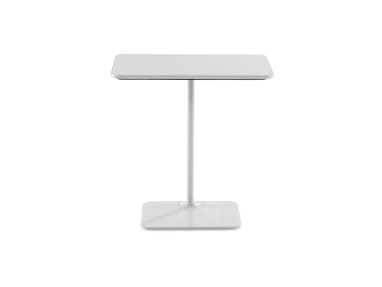 Coalesse
Designed with a range of human work postures in mind, Lagunitas Personal Table encourages a comfortable work experience in collaborative and private settings.
Savannah Hayes
Adds pattern & comfort to any space. Printed on 100% Belgian linen. Down/feather insert. Matched sides. Exposed antique brass zipper.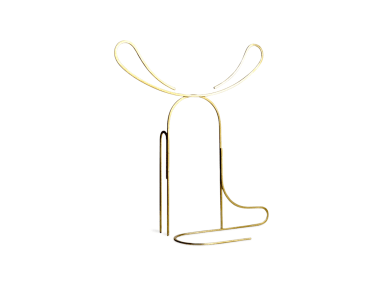 Rodger Stevens
Original handcrafted sculpture. Hammered and riveted brass table-top sculpture, designed and hand-fashioned by the artist.