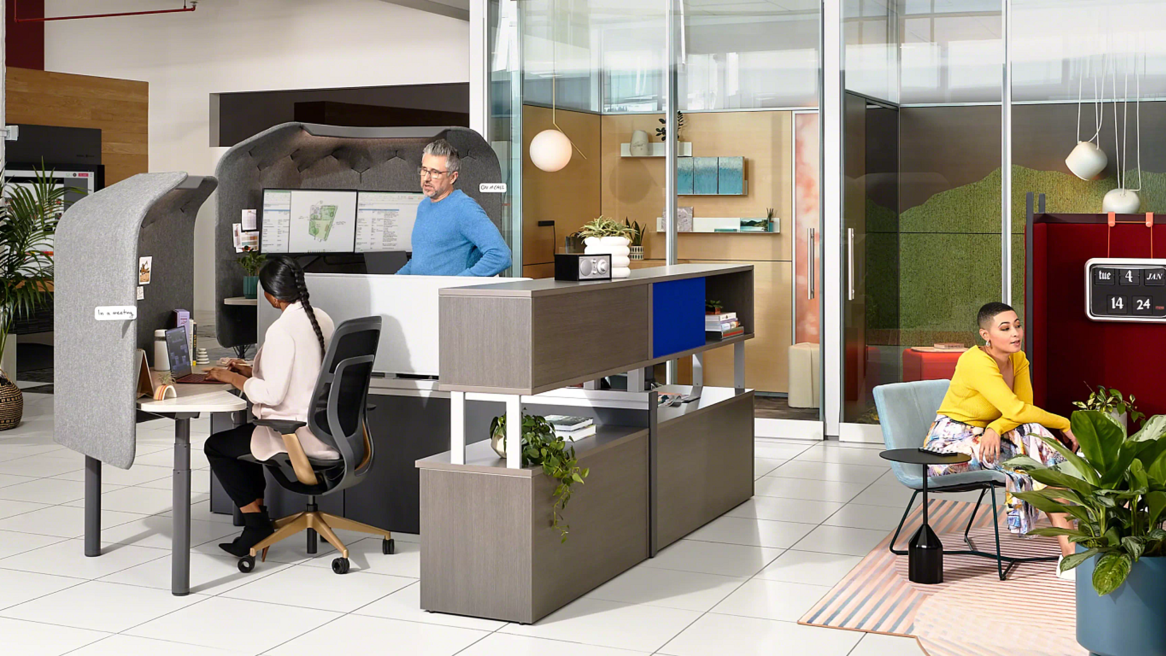 Open image tooltip
Hybrid Work: What Matters Most​
Experts in human resources and strategy share ideas for how to meet people and organization's needs now.
Watch On Demand
Hybrid work is different. New behaviors are emerging. There are new ways to collaborate, communicate and connect. And, new distractions to avoid. The relationship between people and their workplace has changed. The places people work need to change as well — focusing on what really matters most now. ​
Our webinar featured an expert panel in human resources and organizational strategy to discuss what people and organizations really need in a new era of hybrid work and share ideas for how to meet those needs. What matters most? And is your workplace ready?​
Register now to watch the on-demand recording, including real answers to real audience questions.
​
Host: Katie Pace, Steelcase Global Communications Director​​
Panel: ​
George Rivera, SVP, Enterprise & Commercial Partnerships, Society of Human Resource Management (SHRM)
Jill Dark, Vice President Talent Futures, Steelcase​
John Hughes, Principal Applied Research + Consulting, Steelcase​
​