Insight 1: Active Sitting
What is Active Sitting?
Moving and varying postures while sitting throughout the day encourage better breathing and blood flow in the human body.
Why is Active Sitting important?
When we remain in one static position, a small number of muscles and ligaments support the back and become tired and strained. Every movement transfers the support of the upper body to new muscles and ligaments allowing the strained ones to relax and recuperate.
We also have fluid-filled disks between each vertebra in our spine. The disks acquire nutrients through a process of continuously loading and unloading. Similar to a sponge transferring liquid in and out through compression and release, when you change the position of your body, exhausted fluids are pushed out of your spinal disks and fresh nutrients are drawn in.
---
Research
Supporting Natural Human Motion While Seated 
How should the human body and our chairs function together while seated? This whitepaper illustrates why active sitting is important to your wellbeing.
Movement In the Workplace
The latest research confirms that sitting smart, when combined with standing and walking options, can have a big impact on worker wellness and productivity.
---
Design
We design our seating to encourage movement and posture variation.
LiveBack Technology is an intentional design of the backrest to flex and mimic the natural movement of the spine while changing postures.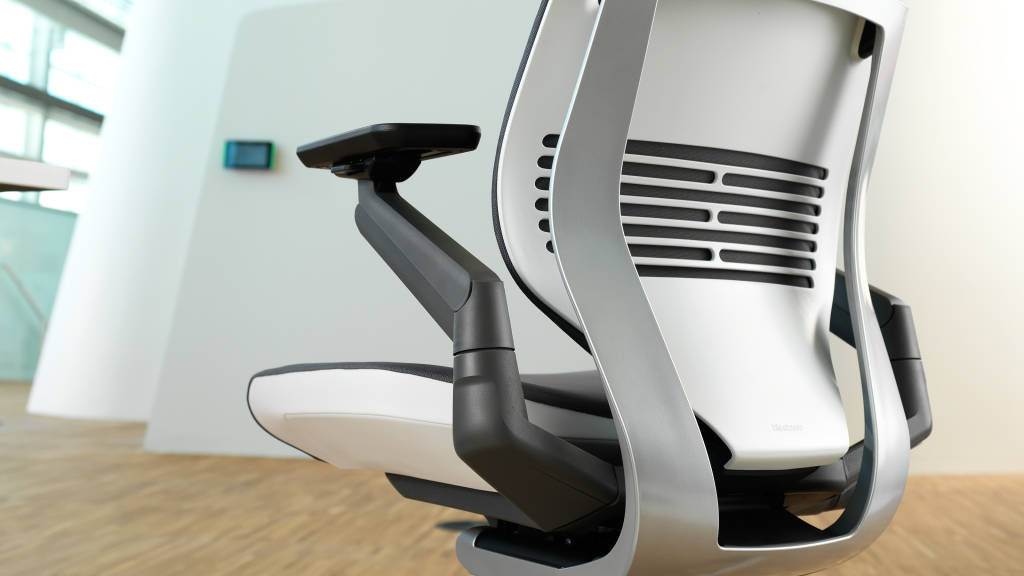 LiveBack Technology was first introduced on the Leap chair in 1999. It has since been included on the second version of Leap as well as Gesture, Think, Amia and Steelcase Series 1.
Specially Engineered Tension Mechanisms are included on our performance task seating to ensure you have the ability to quickly set your desired recline tension.
Steelcase uniquely designed, engineered and patented mechanisms support the physics to automatically adapt to you as you recline. As you recline, more tension is needed as you apply more weight to the backrest. Our mechanisms automatically help you with this.
---
Related Content