Enhance the Employee Experience
The Smart + Connected Workplace is an integrated suite of tools that harness data to support collaboration, navigation, wellbeing and space analytics.
Combining our deep workspace expertise with Microsoft technology, our data-driven solutions keep work moving and help people engage like never before.
Wayfinding + Scheduling
Make it easier for employees to seamlessly go about their day, supported by digital wayfinding and room scheduling.
Auto Book and Auto Release use Workplace Advisor sensors to book a room when employees walk in or release it when there's no longer any activity, automating the process of finding and securing a meeting space.
Steelcase Live Map is a large-scale digital display that shows the real-time availability of rooms, desks and workspaces.
The Steelcase Find App helps workers connect with the right space at the right time to do their best work.
RoomWizard is a scheduling system that allows users to book and reserve spaces, making it easy to get the most out of their connected spaces.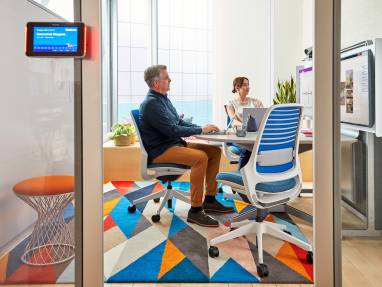 auto book and auto release
Simplify Space Reservations. Now included with every Workplace Advisor Subscription are two new features: Auto Book and Auto Release. Workplace Advisor leverages sensor-based technology that enables automatic booking of a room when an employee walks in or auto releases a room when there is no activity. These new features work in harmony with Find, Live Map, and Room Wizard.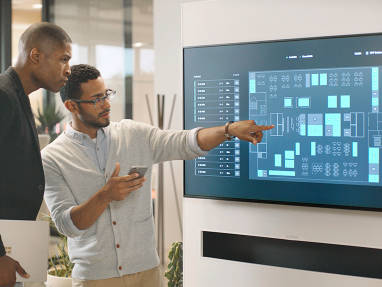 Steelcase Live Map
By displaying real-time availability, Live Map takes the guesswork out of finding the ideal workspace, helping people save time, feel more confident and focus on what really matters: achieving their best possible.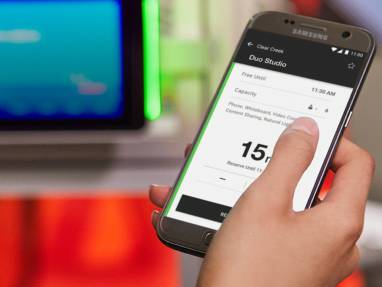 STEELCASE FIND
The Steelcase Find app helps employees find available spaces with the size, tech and amenities they want and invite colleagues to collaborate.
RoomWizard
RoomWizard is a web-based meeting room scheduling system that solves the dilemma of booking rooms and connecting workers to meeting spaces.
Wellbeing
Support employees' wellbeing with solutions that encourage them to stand and move. These apps make it easier for employees to navigate the workplace to quickly find their best place to work and then to adapt the furniture in the space to their individual needs and preferences.
The Steelcase Rise app encourages movement throughout the day by pairing with height adjustable products.
Steelcase Rise
The Steelcase Rise app elevates the height adjustable experience. It brings personal presets to any desk with an Active Touch controller, provides subtle reminders to change posture and tracks activity toward wellbeing goals.
Collaboration
Support teamwork by providing employees with the tools to collaborate.
Surface Hub 2 – Microsoft Surface Hub 2 is an all-in-one collaborative device built for teamwork.
Virtual Puck provides a system for wireless content sharing during meetings.
media:scape thoughtfully integrates furniture and workplace technology bringing people, space and information together to enhance productivity and help groups excel.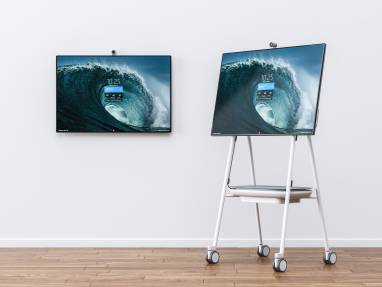 Roam
Mobile stands wall mounts for the Microsoft Surface Hub 2.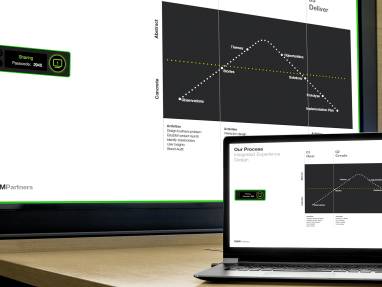 Virtual Puck
Virtual PUCK is a digital collaborative tool that allows meeting participants to share content wirelessly from a laptop from anywhere in the room.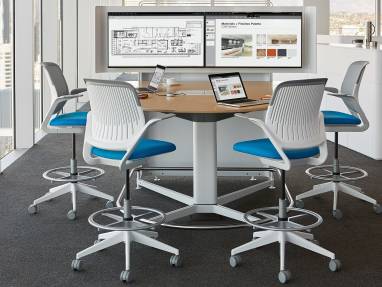 media:scape
media:scape integrates technology and furniture to bring people, space and information together for a greater collaborative work environment and more productivity than ever before.
Workplace Analytics
Steelcase Workplace Advisor is a suite of space measurement and analysis tools which provide facts and insight on space usage revealing opportunities to elevate performance. The data these tools collect lets space tell you what's happening and what's possible so you can decide what to do next.
Workplace Advisor Subscription offers ongoing measurement and analysis of how your spaces are performing.
Workplace Advisor Study allows for short-term measurement resulting in actionable insights for immediate improvements.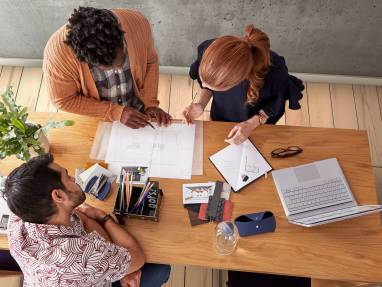 Workplace Advisor Subscription
Workplace Advisor Subscription is a continuous space measurement tool that lets organizations monitor, quantify and optimize ongoing workplace performance. It provides actionable data accessible through an intuitive online dashboard.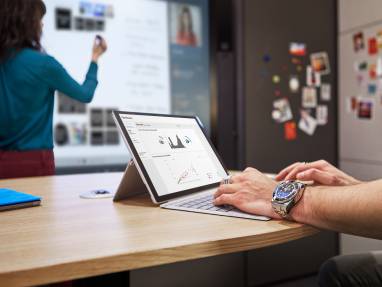 Workplace Advisor Study
Workplace Advisor Study is a short-term space measurement engagement paired with in-depth analysis and consultation. The process reveals what people want and use to optimize an organization's investment before or after a major space change.
Explore More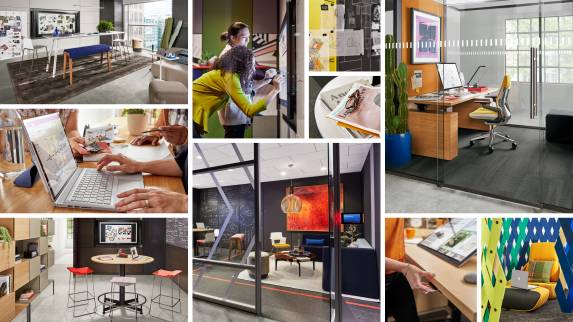 The Future of Work is Creative
Learn about the Microsoft and Steelcase partnership including Creative Spaces — an immersive ecosystem that brings together place and technology to help people generate new ideas and move them forward.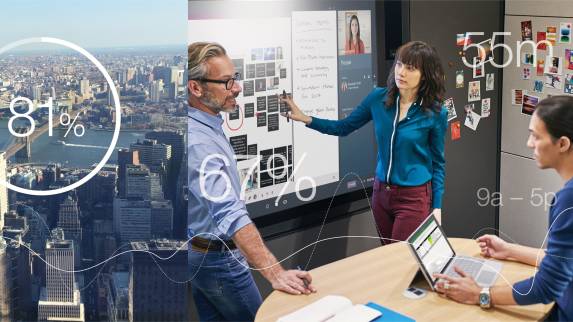 Contact Us
Learn more about how to make your workplace Smart + Connected with Workplace Advisor, our mobile apps, collaboration and scheduling solutions or Creative Spaces.