We help customers capture and make sense of the relationship between their people, spaces and technology so their workplace can be more desirable and productive and their people more engaged and satisfied.
Your Greatest Assets are Underutilized
People and places are an organization's greatest assets – and their largest expense. Steelcase research shows that on average, only 54% of office space is used throughout the day and over 37% of employees are not engaged at work.
How we help
We equip organizations with the tools to measure the places where people work to create data that inform smart decisions, spaces that respond to changing needs and investments that perform for a powerful return.
Our Smart + Connected solutions empower the people who plan – and use – the workplace with the tools, data and insights they need to do their best work.
54 %
of office space used
37 %
of workers are disengaged
Space Measurement
Steelcase Workplace Advisor is a suite of space measurement and analysis tools which provide facts and insight on space usage revealing opportunities to elevate performance. The data these tools collect lets space tell you what's happening and what's possible so you can decide what to do next.
Workplace Advisor Subscription offers ongoing measurement and analysis of how your spaces are performing.
Workplace Advisor Study allows for short-term measurement resulting in actionable insights for immediate improvements.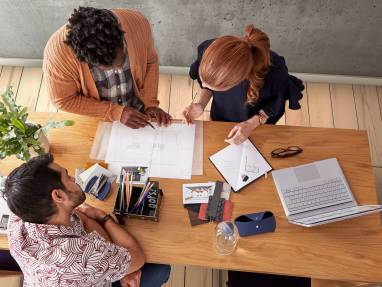 Workplace Advisor Subscription
Workplace Advisor Subscription is a continuous space measurement tool that lets organizations monitor, quantify and optimize ongoing workplace performance. It provides actionable data accessible through an intuitive online dashboard.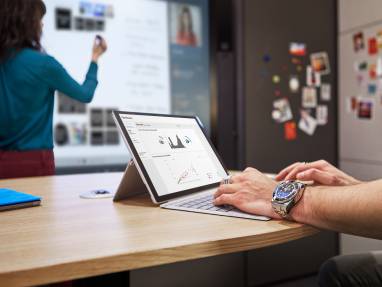 Workplace Advisor Study
Workplace Advisor Study is a short-term space measurement engagement paired with in-depth analysis and consultation. The process reveals what people want and use to optimize an organization's investment before or after a major space change.
Mobile Apps
As part of a Smart + Connected workplace, Steelcase offers apps that support employees at work. These apps make it easier for employees to navigate the workplace to quickly find their best place to work and then to adapt the furniture in the space to their individual needs and preferences.
The Steelcase Find app helps workers connect with the right space at the right time to do their best work.
The Steelcase Rise app encourages movement throughout the day by pairing with height adjustable products.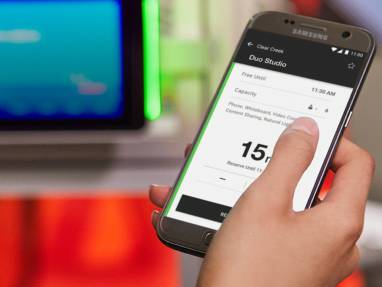 Steelcase Find
The Steelcase Find app helps employees find available spaces with the size, tech and amenities they want and invite colleagues to collaborate.
Steelcase Rise
The Steelcase Rise app elevates the height adjustable experience. It brings personal presets to any desk with an Active Touch controller, provides subtle reminders to change posture and tracks activity toward wellbeing goals.
Collaborating + Scheduling
We make it easier for employees to reserve and book the spaces they need and then collaborate effectively when they are there.
Room Wizard is a scheduling system that allows users to book and reserve spaces, making it easy to get the most out of their connected spaces.
Virtual Puck provides a system for wireless content sharing during meetings.
media:scape thoughtfully integrates furniture and workplace technology bringing people, space and information together to enhance productivity and help groups excel.
Room Wizard
RoomWizard is a web-based meeting room scheduling system that solves the dilemma of booking rooms and connecting workers to meeting spaces.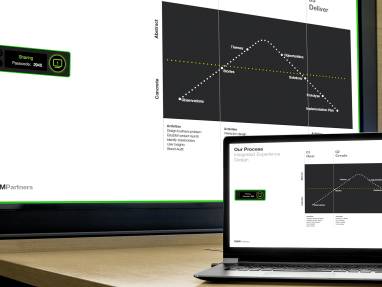 Virtual Puck
Virtual PUCK is a digital collaborative tool that allows meeting participants to share content wirelessly from a laptop from anywhere in the room.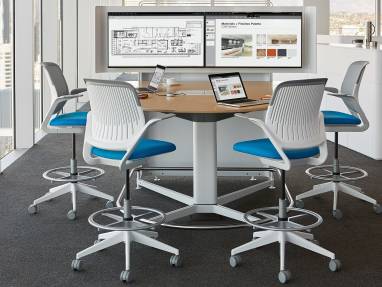 media:scape
media:scape integrates technology and furniture to bring people, space and information together for a greater collaborative work environment and more productivity than ever before.
360 Research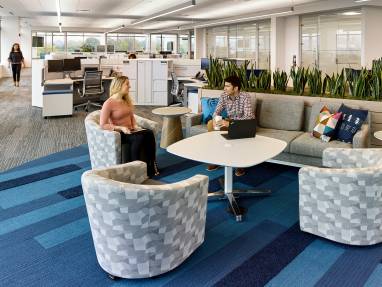 Headquarters Invigorates a Company's Culture and Image
Growing a business is essential to success. But as a company expands, other aspects of the organization may lack for attention. Communication and collaboration can decline and the company's culture and brand can suffer, too. As GeoBlue grew from start-up to a major player in the insurance industry, organizational issues began to emerge.
Explore More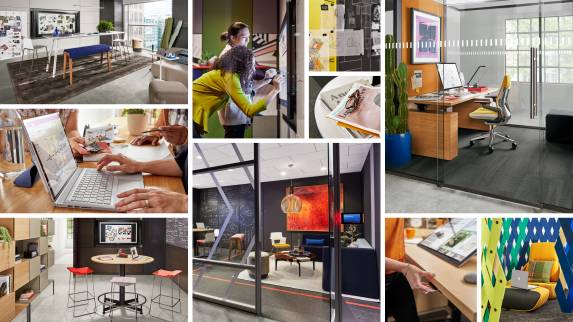 The Future of Work is Creative
Learn about the Microsoft and Steelcase partnership including Creative Spaces — an immersive ecosystem that brings together place and technology to help people generate new ideas and move them forward.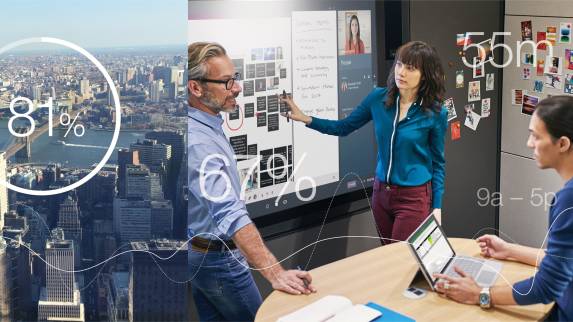 Contact Us
Learn more about how to make your workplace Smart + Connected with Workplace Advisor, our mobile apps, collaboration and scheduling solutions or Creative Spaces.