Watch: 6 Leadership Lessons Learned at Sea
After nearly nine days at sea, traveling 3342 nautical miles, 15 sailors, most of them amateurs, broke the Atlantic Rally for Cruisers course record. Rick Bomer was among the sailors who completed the extreme journey from the Canary Islands to St. Lucia. Rick's experience stays with him during his day job as Coalesse's sales director for Europe, the Middle East and Africa because what he learned at sea can be applied to leadership.
Rick identified six leadership lessons he took away from his intense experience on the water. They all revolve around creating trust in the workplace. The emotional sail created a bond between teammates that will stay with them for life. Rick still hears from his teammates — some even do business together. He says business is easy now because they already trust one another. These men stayed calm, overcoming storms and broken equipment all while running on four hour sleep shifts. If they didn't work together, the ship could capsize.
Scroll through Rick's photos below to read about his six lessons.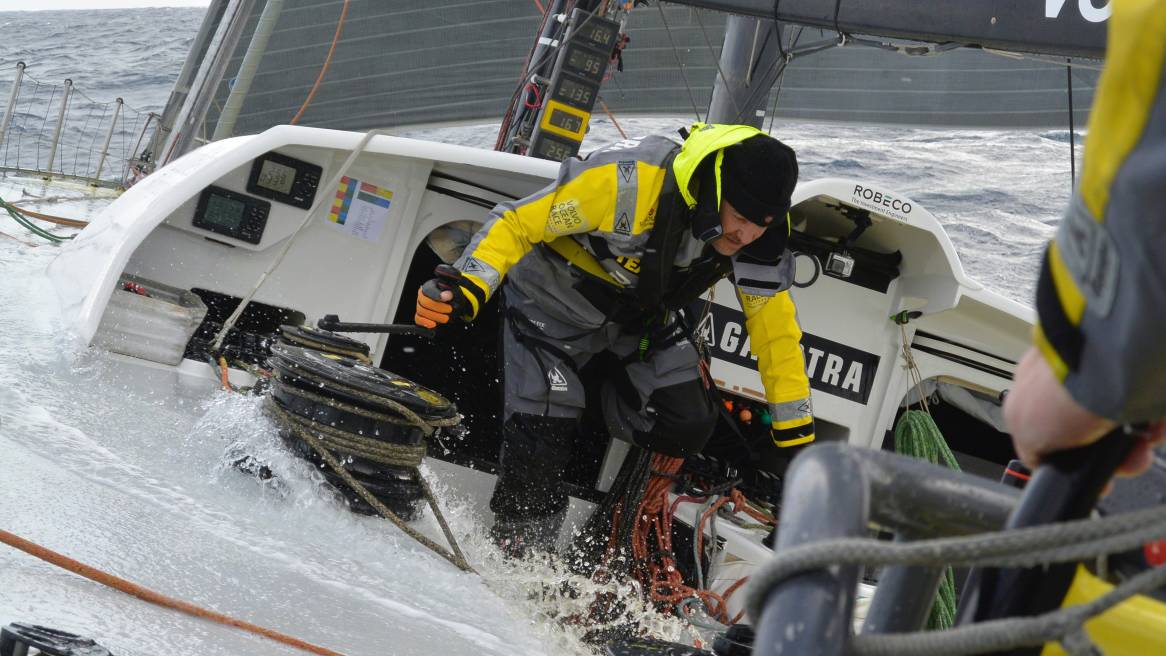 Rick says people continue to reach out to him after he first shared his story. He's grateful so many people find what he learned valuable. He says this race taught him what it feels like to be on the edge of what's possible and what is not. Sports creates an informal atmosphere that allows people to be themselves and creates stronger relationships — relationships that last. Rick says he will sail in the race again, but this time, he may not go to such extremes.
---
You may also like
Watch: Can Your Workspaces Make You a Better Leader?
Infographic: Reimagining How Leaders Work
An Evolution of Leadership Spaces