A New Day at NeoCon 2018
Steelcase unveils new showrooms, partnerships and product innovations at NeoCon.
Steelcase is signaling a new day in workplace design at NeoCon 2018, unveiling new innovative products, partnerships, an acquisition and compelling spaces.  These introductions give customers easy access to more choices, helping organizations create great employee experiences in the workplace. The newly expanded and redesigned showrooms have already won International Interior Design Association (IIDA) & Contract Magazine's 2018 Best of Competition and 2018 Best Large Showroom at NeoCon. Together, they celebrate the extensive range of Steelcase offerings — from the iconic new SILQ chair to collaborations with Microsoft and West Elm —  bringing to life a new vision for the future of work.
It's a new day – the work we do has changed and so should our office.
"Leading organizations are focused on growth, which means they need to drive innovation and adapt their culture to be more agile and creative," says Jim Keane, Steelcase president and CEO. "All of the new products we've designed, our new collaborations and upcoming acquisition are part of a strategy to help organizations create a great employee experience where people will thrive. Our aim is to offer our customers easy access to more choices with unmatched service provided by our world-class dealer network."
NEW WORKLIFE EXPERIENCE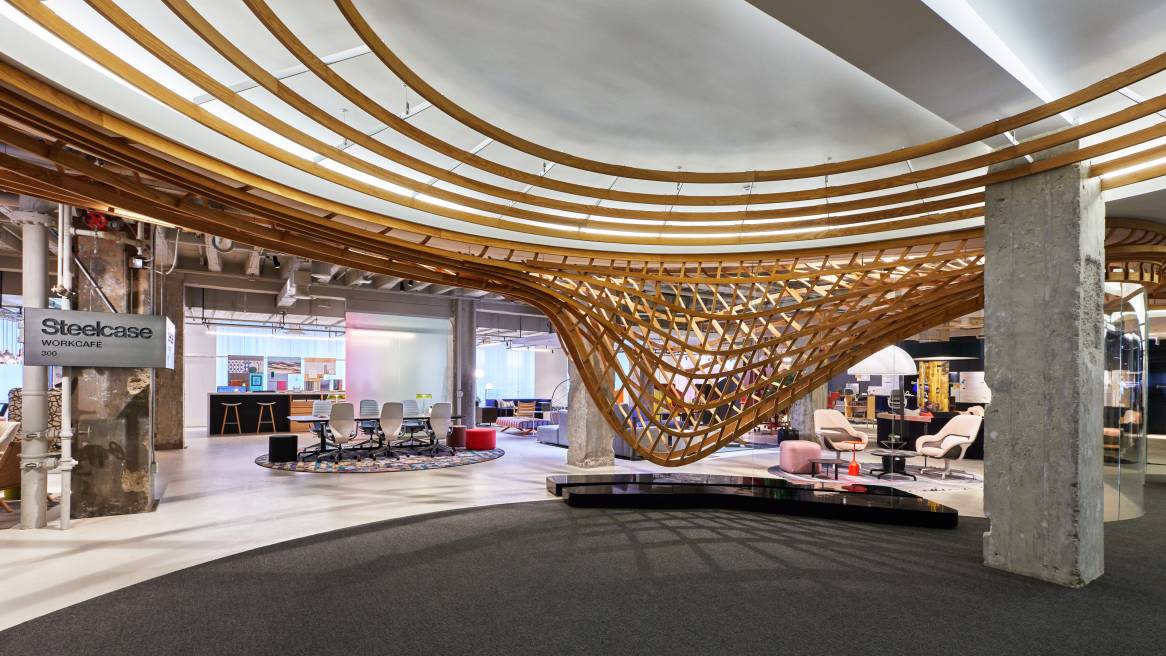 For the first time, Steelcase, Coalesse and Turnstone, along with an extensive new network of partners, come together in expanded and redesigned showrooms on the east wing of the third floor of the historic Chicago Merchandise Mart. The showrooms have already been recognized for Best of Competition and Best Large Showroom at NeoCon 2018. Two distinct areas complement one another within the new showrooms: the Steelcase WorkLife demonstrates how a 'smart + connected' workplace can improve the employee experience and drive innovation, and the all-new Steelcase WorkCafé features a dynamic ecosystem of spaces designed to support the wellbeing of people and foster connections at work.
"High performing workplaces are feeling more like creative studios versus corporate offices," said James Ludwig, vice president of Global Design and Engineering. "These showrooms are a reflection of the way work is changing today." The WorkCafé was designed by Shimoda Design Group in collaboration with the Steelcase Design Studio, teaming up again to complete the vision begun with the WorkLife in 2008. Steelcase Health, Steelcase Education and Designtex complete the experience with all-new, expanded third floor showrooms.
NEW COLLABORATIONS
Steelcase is featuring solutions from its growing network of global partners that is quickly becoming one of the largest in the industry. Recently announced collaborations in the U.S. and Canada include West Elm, Extremis and UHURU. These brands complement an already extensive Steelcase portfolio and existing partnerships with great brands such as BluDot, FLOS and Mitchell Gold + Bob Williams, among others.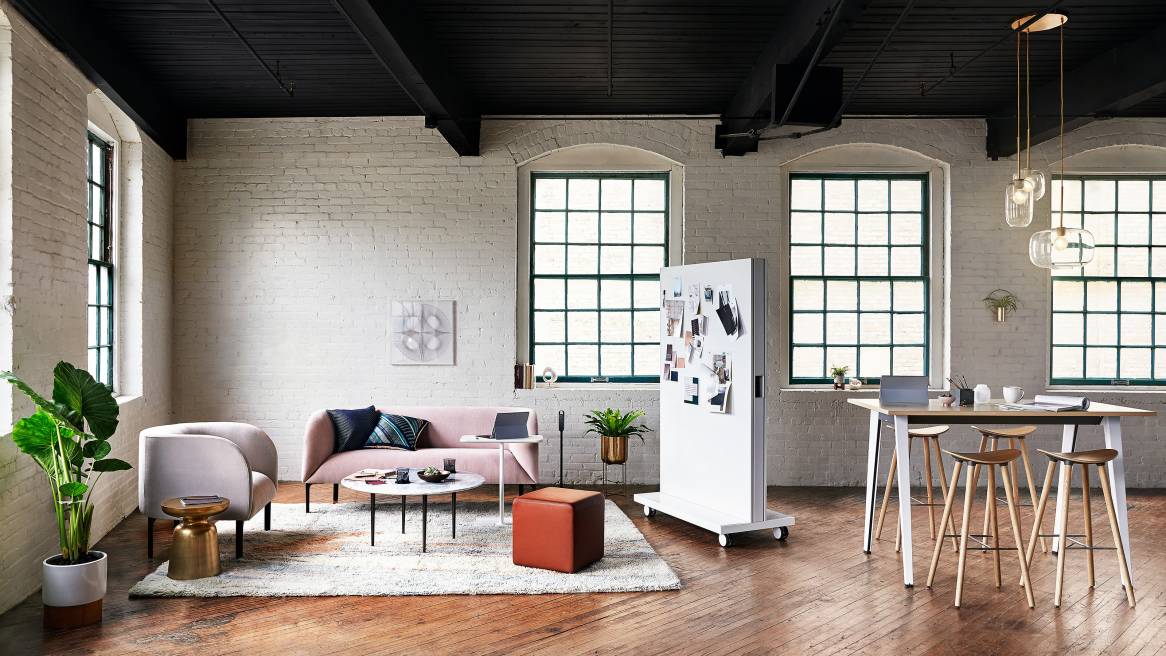 Steelcase also announced last week that it has signed a definitive agreement to acquire Smith System Manufacturing Company, a Texas-based manufacturer of high quality furniture for the pre-K-12 education market designed to inspire better learning and improve outcomes for students.
NEW INNOVATIONS
Steelcase is also introducing a broad range of innovative solutions inspired by its in-depth research of people's needs in the workplace.
SILQ Chair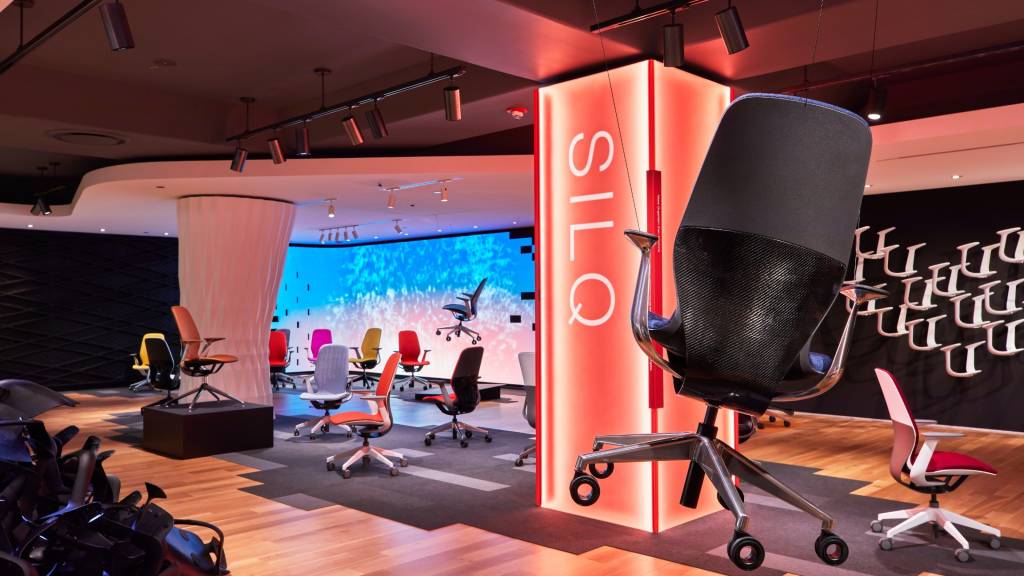 The already award-winning SILQ chair is available to order today. A breakthrough in seating design, its patent-pending material composition and new manufacturing process is redefining the office chair. Its innovative materiality is both mechanism and artistry, delivering a personal experience by responding to the unique movements of your body. (Read more in Innovation Redefined)
Mackinac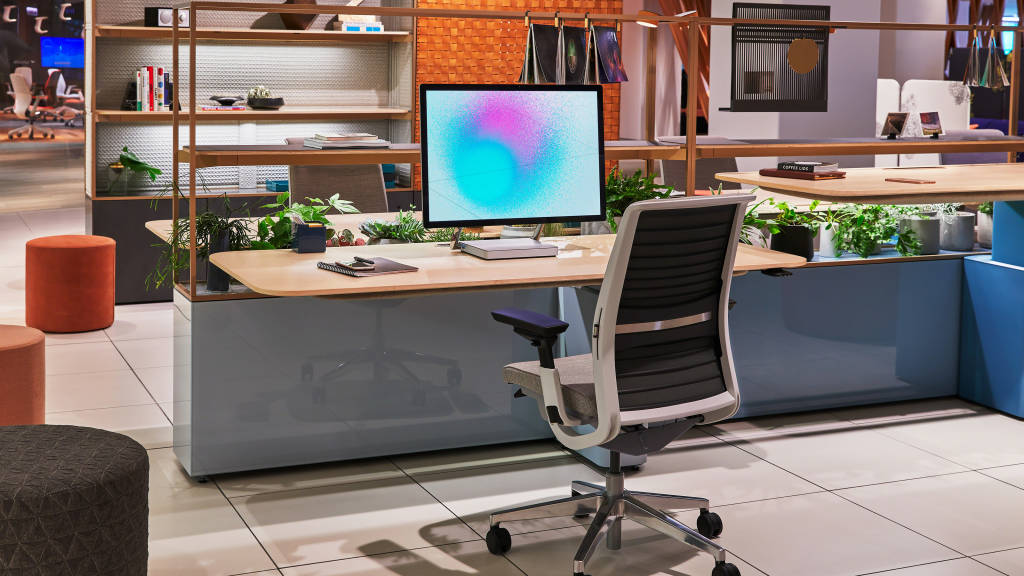 Steelcase also unveils Mackinac (MAK-uh-naw), a range of furnishings that support the accelerated pace of work and help people move, think and feel better. Its unique, height-adjustable cantilever work surface allows people to quickly shift between individual focused work and collaboration without leaving their workspace. Mackinac furniture elements can create a series of distinct "microzones" to support diverse types of work, including rejuvenation, throughout a stressful day, all in a compact footprint for either an enclosed office or an open floor plan. (Read more in Finding Balance)
Embold
To help organizations create an inviting and comforting waiting or transition area, Steelcase Health introduced the Embold collection of seating and tables at NeoCon. Embold combines beauty with accessibility while offering a variety of sizes and material options for a wide range of people and spaces.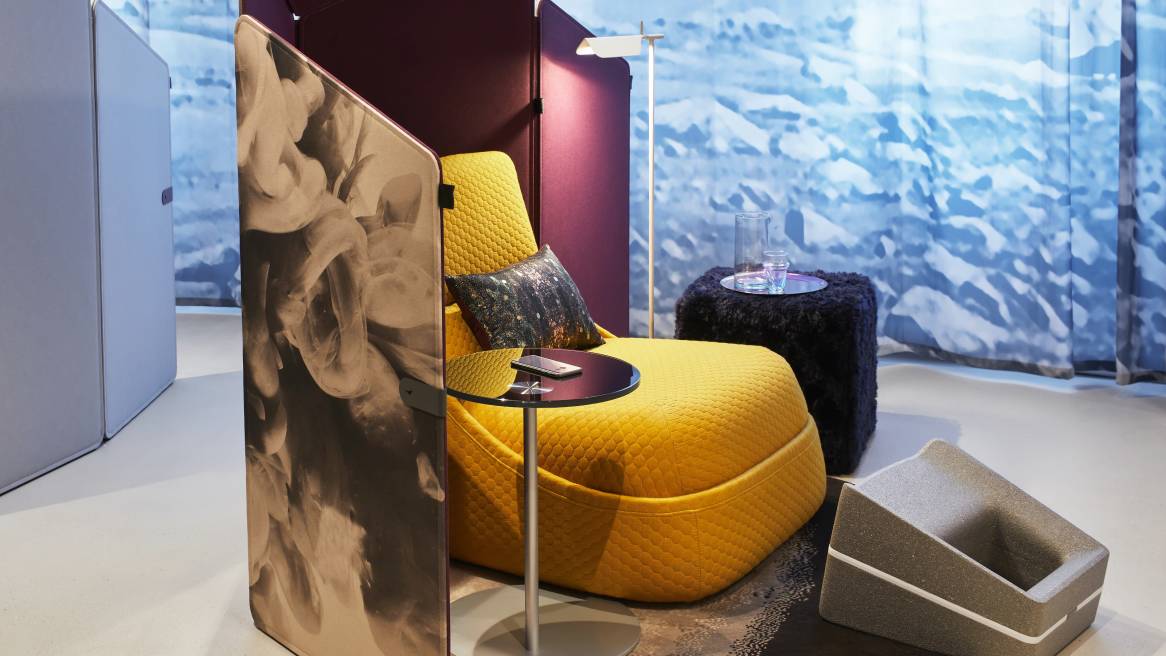 SMART + CONNECTED WORKPLACE
Leading organizations are accelerating their digital transformation in pursuit of growth and innovation. The Steelcase Smart + Connected workplace is helping customers analyze and make sense of the relationship between their people, spaces and technology so their workplace can be more desirable and productive. It also helps people  be more engaged and satisfied with their work. NeoCon showcases: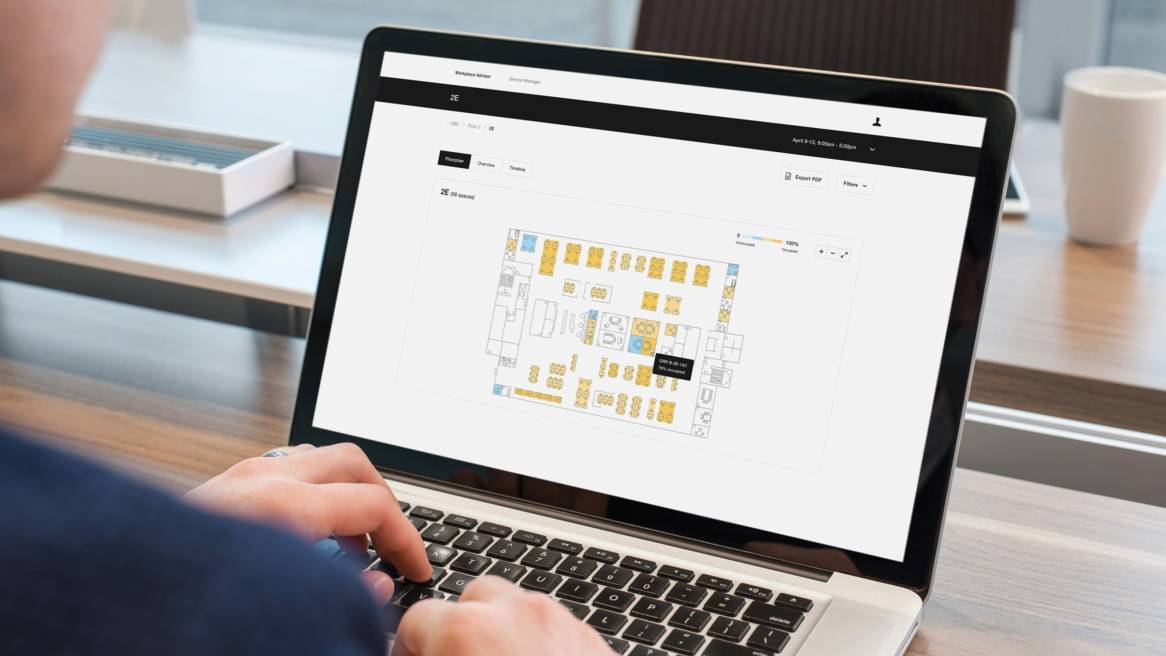 NEW 360 MAGAZINE

Fast Forward, the newest edition of 360 Magazine, launched at NeoCon. Inside the latest issue, we share what we're learning about how artificial intelligence, smart data and the gig economy will transform the future of work. Also, explore how data privacy takes on new dimensions as the importance of data as a business resource soars. And, hear from Mitchell Gold + Bob Williams about their purpose "Comfort for All" that drives everything they do. The full magazine is online right now or listen to our 360 Real Time podcast all about this latest issue, Predicting the Future.
---
Steelcase invites you to the new Chicago WorkLife experience June 11-13, 2018 at NeoCon. If you won't be in Chicago, you can follow along with exclusive Facebook Live interviews and live tours.