One Designer's Vision of the Future Comes to Life
An Interview with George Pritchard of KSQ Design
Steelcase global research shows the workplace can be an important tool in engaging employees. The workplace can do this by placing an emphasis on the wellbeing of people,  considering their physical, cognitive and emotional wellbeing needs at work. There is a cultural movement in office design to create thoughtfully curated office spaces that are more human-centered — focusing on design, materiality and performance.
This interview with George Pritchard, IV, Director of Interior Design with KSQ Design is an installment in our series of interviews with architects and designers discussing this evolution of the workplace. KSQ Design restored the historic Gates Hardware Building in Tulsa, Oklahoma where they relocated their 63 person office. Here is what George had to say about KSQ and the design of his team's new office:
Steelcase 360: KSQ's mission states, "Our creativity makes vibrant communities possible through the design of thoughtful, inspired spaces that foster a sense of belonging, safety, accountability and awe." How does that mission guide your work?
George: Creativity and thoughtfulness are essential to our process at KSQ Design. Understanding the end users and how the space will be used is important to us because this knowledge enables us to create vibrant communities. Examining why we do what we do is an important part of our culture. On a personal level, our mission serves as a daily reminder to keep me focused on what is truly important.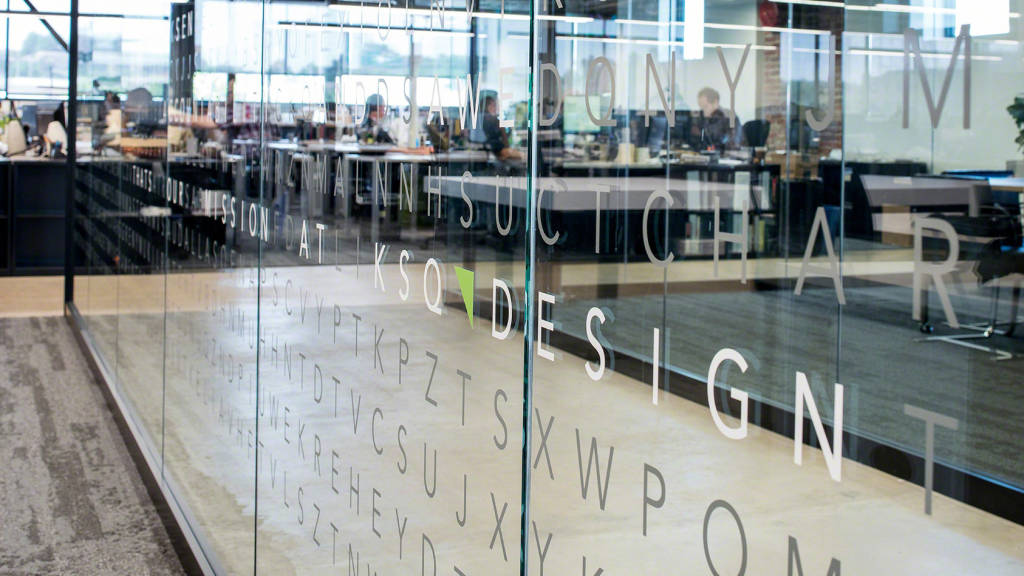 Steelcase 360: To achieve a workspace fit for a design firm, what were KSQ's goals or requirements when beginning the renovation process?
George: It's not easy to design a space for a room full of designers, but our goals were aimed at providing a space where staff can be creative, productive and comfortable. We also wanted a space we could all be proud of, and a space that would better showcase our design sensibilities and attract like-minded people.
Steelcase 360: Tell us about the history of the building you renovated.
George: The Gates Hardware building was built in the 1920s and housed a hardware store. Throughout the years it's gone through various phases and tenants and then sat empty and underutilized in an area of downtown Tulsa prime for further revitalization. We wanted to contribute to the revitalization of the Brady Arts District, and just be in an arts district in general. It was a gut renovation, but we used the building's past life as inspiration for the new design. There are nods to its hardware past in subtle and not so subtle ways, like our pegboard inspired gallery wall and the way we embraced the honesty of the building's original materials. We have exposed brick and steel beams, and we took the original exterior marquee sign and hung it in the two-story, open stairway in our main entry.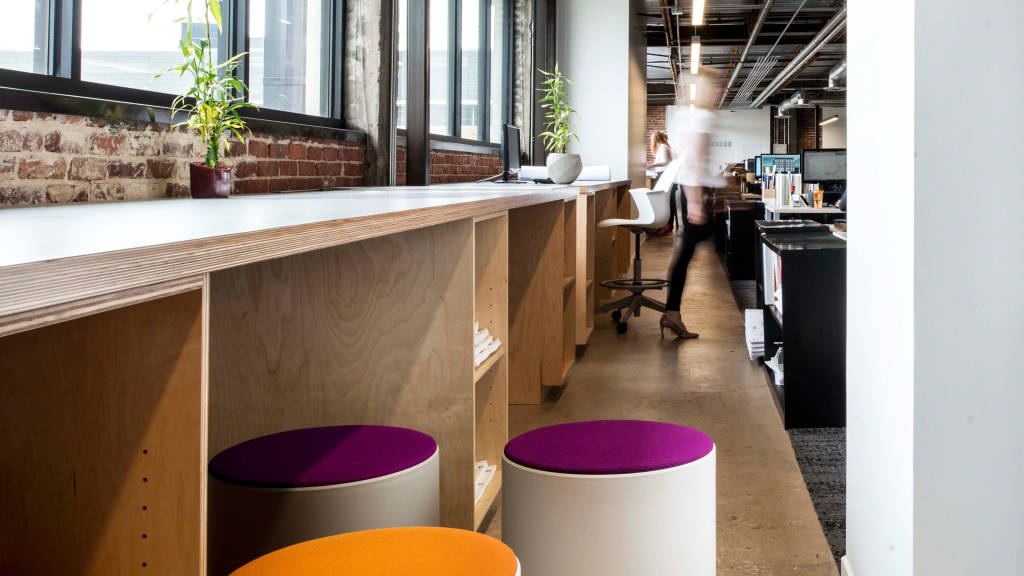 Steelcase 360: How does the design of your office reflect your firm's culture?
George: We take pride in our creativity, having a family environment and in the way we collaborate. Our space addresses these values in various ways. Our open office / studio environment allows for easy collaboration and discussion. We have Steelcase Node stools along the studio wall with drafting tables and a view of a park outside the window. Our kitchen is fully equipped, oversized and right by our commons area since food is what brings every family together. There are three conference rooms along one wall that heavily features glass and have baseball related names (dugout, bullpen, pressbox). My personal favorite is pressbox, a corner, all glass room overlooking the adjacent baseball stadium. There's something inspiring about seeing the green grass of the outfield while in a meeting.
Although we are very serious about our work, KSQ has always had a "work hard/play hard" culture and we wanted to carry over some of our play spaces from the former office. We used to have a conference table that would double as a ping pong table after hours, so the new office has a custom ping pong table we helped design that's a favorite spot after work each day. The Nerf wars occur late at night, like after a team has worked on a deadline for 12 hours straight, and allow us to be playful and competitive all at once. The new office gives us new places to hide/attack during Nerf wars. A lot of our staff are both playful and competitive, so those traits are actually part of our culture too and the reasoning behind some of the design decisions.
Steelcase 360: As a designer, where do you find your inspiration?
George: My inspiration comes from studying the details of a given project. I like to study the client and their design goals to come up with a design concept that infuses who they are and what they need into the architecture. This approach produces a design solution with meaning. There's a spark of inspiration that comes during time spent listening to the client and learning about their passions and purpose; it's this initial spark that keeps me focused throughout the project.
Steelcase 360: What do you think the future of workspaces will look like?
George: I think simplicity and flexibility is the future. Workspace design allowing people to adjust their work areas to fit their specific needs while staying in the context of the overall office aesthetic is what I hope the future brings. And, of course, nap stations.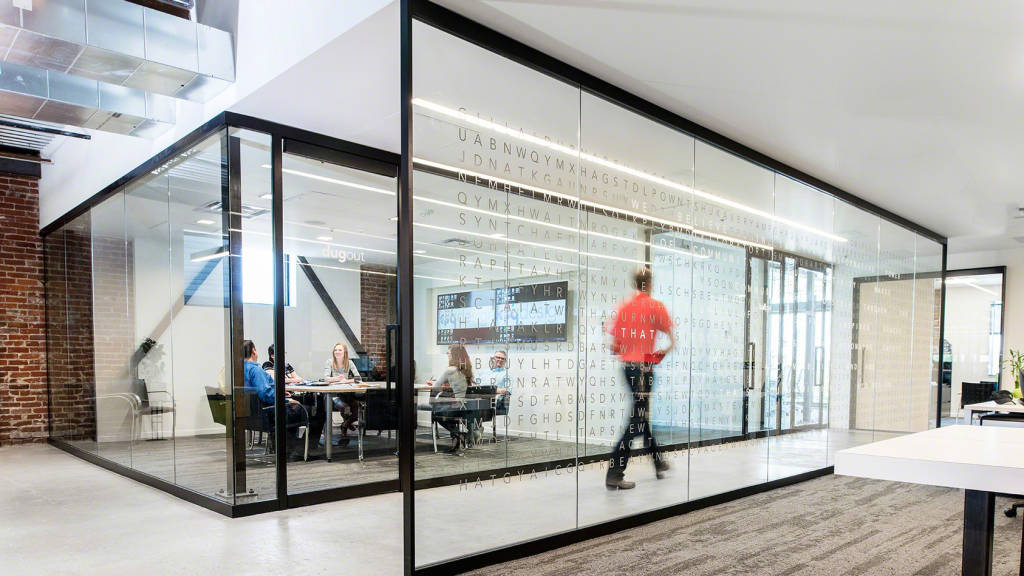 Steelcase 360: KSQ has a really beautiful portfolio – what has been one of your favorite projects to work on?
George: Thank you. My personal favorite has been the renovation of the Gates building. It's the project I spend the most time in, and even though designing for designers can be a challenge it can also be incredibly rewarding to help design the space you work in.
—
You May Also Like
Creating Authentic, Inspiring Spaces for Designers
Inspiring Spaces – Design Inspiration & Gallery
Podcast: Why Workers are Rejecting the Sea of Sameness
---
Share Your Project
What does this shift in workplace design mean to you? Submit your photos of a recent project that creatively showcases the Steelcase family of brands for your chance to be featured in 360 Latest News.
---
George Pritchard
George Pritchard, IV is Director of Interior Design of KSQ Design in Tulsa, Oklahoma. Visit ksq.design for more.
---
Credits
Melissa Lukenbaugh Photography