Anker NYC Event Features Steelcase Flex Mobile Power
Steelcase joined the global leader in charging technology on stage to share its vision for the future of power in the workplace.
At On Board, Anker's annual New York City event, the global leader known for disrupting the consumer charger market turned its attention to the workplace. James Ludwig, Steelcase vice president of global design & engineering, joined Anker Innovations CEO Steven Yang on stage to unveil the future of power at work – Steelcase Flex Mobile Power.
Steelcase Flex Mobile Power is meant to be grab-and-go. It's proprietary charging tray powers up five mobile power units overnight. So in the morning, you can pick up your power just like you would a cup of coffee. It's lightweight, and it's flexible handle makes it easy to carry. Handcrafted ceramic tableware inspired its elevated design.
Steelcase worked with Anker to create the first-of-its-kind solution for enterprise-level mobile power in the office. Steelcase Flex Mobile Power responds to research that shows people spend more than half their day at work with other people. And, they want to be able to move around to get their work done. At the same time, organizations are using the workplace to attract the best talent with more shared, inspiring workspaces.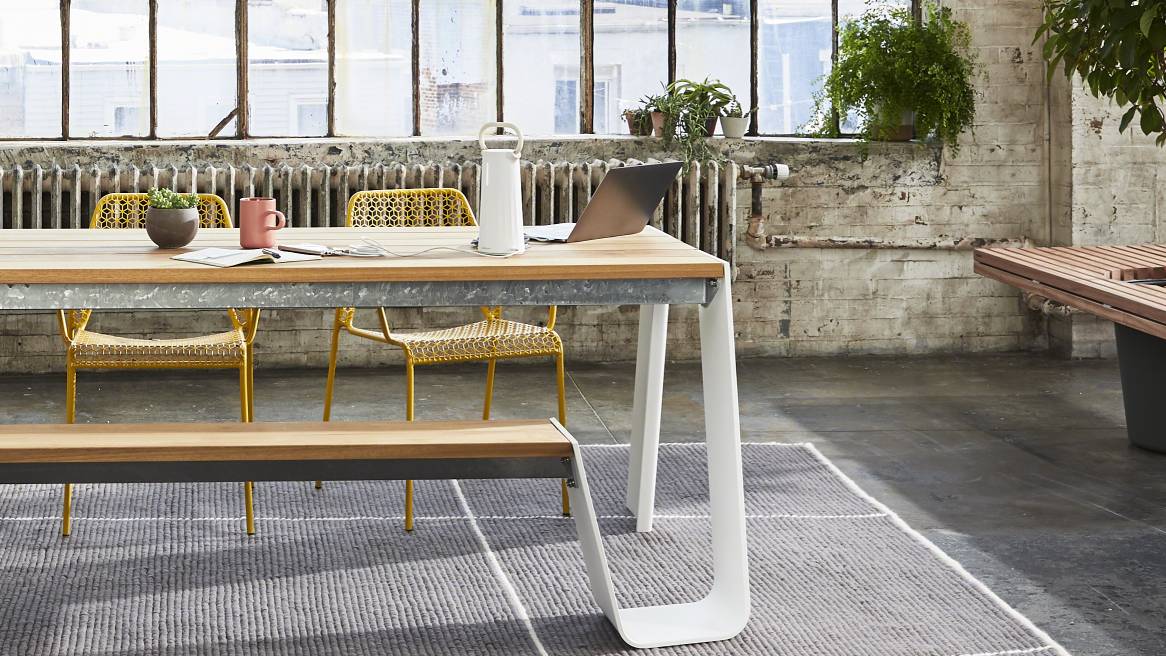 More and more, organizations are giving people choice and control over where and how they get their work done. But, when Steelcase researchers and designers observed how these teams work, they saw how disruptive it can be when someone needs power and has to relocate at the last minute. They knew mobile power at the enterprise scale could make a big difference in how people are able to stay in flow.
At Anker's On Board event, the company shared its vision for the future of power for your home, car, entertainment and workplace. Steven Yang founded Anker in 2011 and quickly established the company as an innovator and market leader in intelligent charging solutions. The company's mission is to "empower smarter lives."
Ludwig introduced Steelcase Flex Mobile Power at the event. It's designed with three USB-C ports and one USB-A port as more laptop manufacturers are standardizing on USB-C. USB-C delivers a lot of power through a thin connector which means more devices can be connected and there are lower wattage requirements. Steelcase Flex Mobile Power is also smart — delivering the right amount of power to the device that needs it most.
This latest innovation combines deep knowledge of how work and the workplace is changing from Steelcase with Anker's expertise around the future of consumer technology and charging devices.
Steelcase Flex Mobile Power is scheduled to be available in North America December 2019.