How Bank of America Is Improving Talent Retention
The financial giant views connection to community + flexible spaces as key to employee engagement.
Bank of America leverages a culture of inclusion and local relationships to foster a closer connection among its more than 200,000 employees. Dr. Tracy Brower, VP of Workplace Insights at Steelcase, recently talked with Bank of America HR executive April Hicks about how a focus on retention, flexibility and emerging employee needs in the office – scaled across the entire organization – is working for the company.
Tracy Brower: How have your perspectives of the work experience shifted over time?
April Hicks: Responsible growth has been foundational for us. When we think about responsible growth, it is how we drive our company – how we grow and win in the market, how we focus on our customer, grow within our risk framework and grow in a sustainable manner. That has stayed a tried-and-true focal point for us. However, we recognize that our approach in HR is constantly evolving to align to the current environment. This has helped us to champion a skills-first approach in attracting and investing in our talent — making sure they are ready for the jobs not only that they have today, but also for a long career with us. It means we have expanded our entry-level programs and we're focusing on stronger diversity. Once teammates are at the company, we ensure people have the orientation, onboarding and skill-building support needed for them to be successful. We are also helping people understand the options available to them at the company. We have seen record numbers of internal movement with our employees.
We learned during the pandemic that having our own employees grow and develop with us helps us to retain the right talent and ensure people are coming to us for careers, not just a job.
TB: Speaking of fostering a place where people can launch their career, in what ways do you see your employee expectations changing?
AH: The pandemic not only shifted how we think about the company, but also how employees think about balancing work and their personal lives. We know our employees want more flexibility, but during the pandemic it really shifted to a conversation around personal needs and self care. We already had a strong focus on wellness but needed to double down on our employees' physical, emotional wellness and financial wellness. We made enhancements to the programs that address those needs. Employees now expect us to continue to use this holistic approach and they don't see it as just a moment in time but rather an ongoing expectation.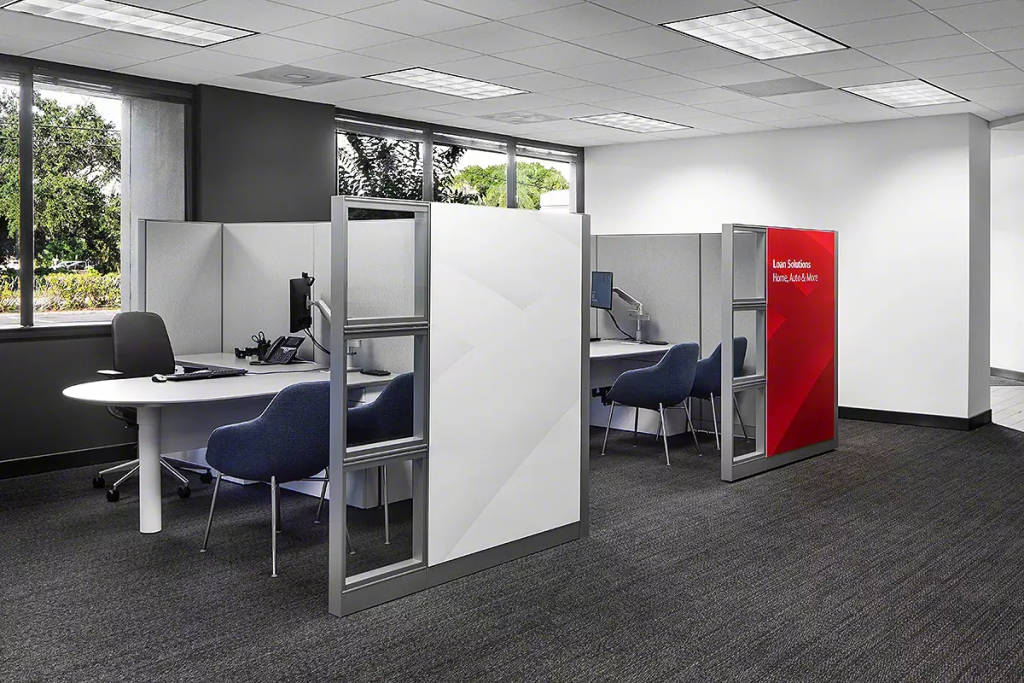 In addition, we stress the idea of bringing our whole selves to work – that's where we get into diversity and inclusion. Since 2020, we've engaged in more than 350 "Courageous Conversations," as we call it, about inclusion learning and development opportunities. This is where we bring individuals together to talk about topics that can be challenging — reaching nearly all our teammates in these dialogues which focus on racial equality, economic opportunity, sexual orientation, disability status, and mental health. These are issues that are very personal to our employees. While we recognize it's not always easy to have those kinds of conversations, we know it's important.
We are always looking at health and safety, flexibility, equity, affordability, all those key factors that feed into how we deliver on overall wellness for our employees.
TB: You make a great point that this will continue to shift and require ongoing intentionality about how we think of employees and their experience. With that in mind, how do you view the role of HR in the future?
AH: I think the pandemic really shifted the role of HR overall – by underscoring that it's critically important that HR plays a role in both all of the employee-centric needs and also what the business needs to deliver. It's so important to think about our customers, our shareholders, our leaders, and our managers. HR plays a pivotal role in all of this. We must take our growing understanding of the broad notion of wellness and bring solutions forward that meet all those needs. Basically, taking care of people is important and taking care of our business is important, and that balance and threading that needle has just become critically important for the HR function.
TB: In what ways do you see all these people-related issues and HR related issues connected to the experience people have of the place?
AH: Coming out of the pandemic, we were seeing how people were feeling differently about their workplace. We heard that our people really value the chance to be together as a team and in person, but they also want to work remotely on occasion. As it relates to our workplace, we created a multi-faceted approach that aligns to the multi-faceted nature of our company. We aligned every role in the company to one of several solutions that reflect the way we work today – from being in office full-time to in-office a minimum of three days a week, and options in between. It's an evolving approach, but we're continuing to monitor and examine what's working to make sure that we're being relevant and thoughtful. Beyond that, I think the way that we connect these issues around real estate, for example, has shifted. The space must be a welcoming and inviting environment, a place where people want to come together from a culture standpoint. We need spaces that foster collaboration and community. We're a large company with teammates spread out all over, so we focus on creating a Bank of America community where our teammates come together and find value wherever they are. Some of our employees had not seen their co-workers face-to-face in two years, so when they finally came together it was great to see people sitting in cafeterias laughing and sharing stories and talking about what connection meant to them over the pandemic.
TB: Do you find there are key things people are coming to the office for?
AH: Some people want a space that is away from things at home that are distracting, or some people want separation between home and work. It's our job to find ways that give everyone what they need for work along with some of the comforts of home like more audio and visual privacy or being able to have access to food right down the hallway. We've been trying to find ways to lean in to where we know employees are finding value and then reinforcing that. It cannot be a one-size-fits-all approach.
---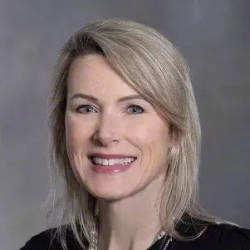 April Hicks is the head of Global Talent Acquisition and People Strategy and Enablement at Bank of America. April leads a team of talent acquisition professionals responsible for filling tens of thousands of positions annually with the highest quality external and internal candidates to meet business needs. Additionally, she leads the strategic people solutions to ensure a branded employee experience and build an integrated approach across key people-impacting enterprise-wide priorities. April joined Bank of America in 2001 and was most recently the human resources executive for Consumer Banking and Small Business, inclusive of financial centers, and client contact centers, digital and products.
April earned a bachelor's degree in psychology from Western Kentucky University and a Master of Science in Human Resources from Purdue University. She is a certified Black Belt in Six Sigma. April currently lives in North Carolina.
---