Steelcase Hybrid Solutions Receive NeoCon 2021 Awards
Judges award Elbrook Table Collection and Steelcase Work Tents with top honors.
Steelcase and its family of brands introduced essential solutions for hybrid work and learning at NeoCon 2021 in Chicago. Judges awarded new solutions for privacy and space division, hybrid learning and desk management top honors. The awards honor the top new commercial interiors products introduced to the market. Steelcase and its family of brands received three Best of NeoCon awards and three HiP, Honoring Industry People & Product, award honors presented by Interior Design.
Elbrook Table Collection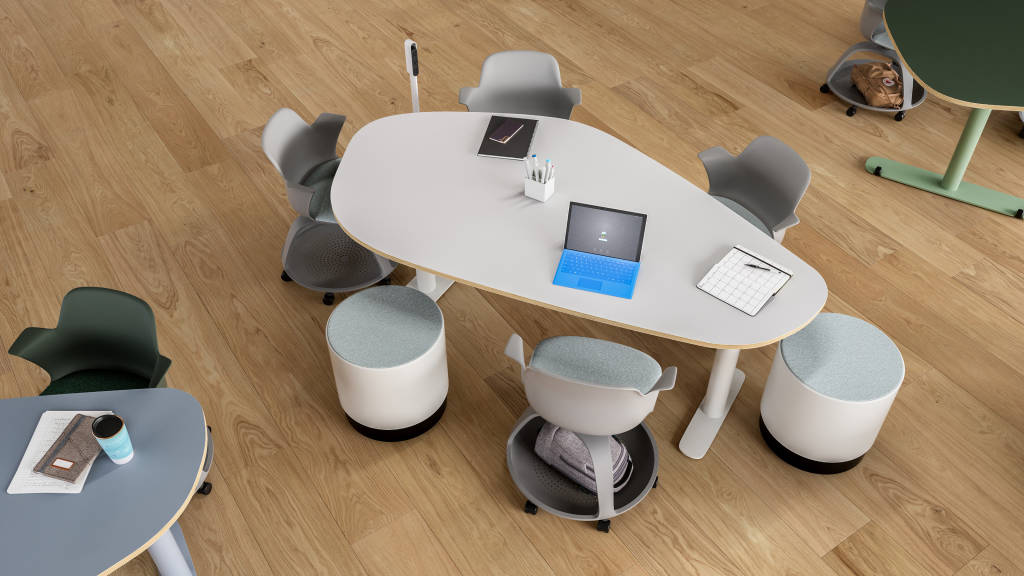 Elbrook Table Collection from Steelcase Learning received Best of NeoCon Gold in addition to the Best of NeoCon Innovation Award and was an Honoree in the HiP Awards. With Elbrook, learning flows naturally. Elbrook tables feature curved edges that welcome students to gather from any direction. Worksurface shapes were designed to accommodate students' belongings, like laptops, phones and water bottles, while the inset legs and low-profile bases reduce barriers so students can move around with ease.
Steelcase Work Tents Collection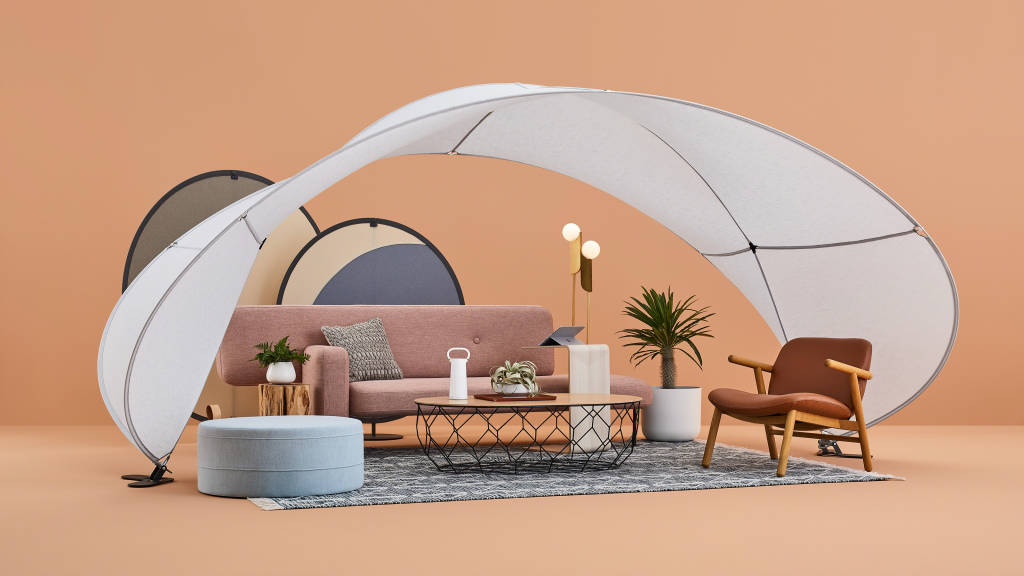 Steelcase Work Tents won a HiP award. Designed in collaboration with a world-class tent designer, the concept of Work Tents is rooted in the human desire to seek shelter and protection from natural elements. With tensile construction at the core of the design, Work Tents pair light and airy organic shapes with tent-like and sheer textiles to create a range of flexible and captivating privacy solutions.
Steelcase Flex Active Frames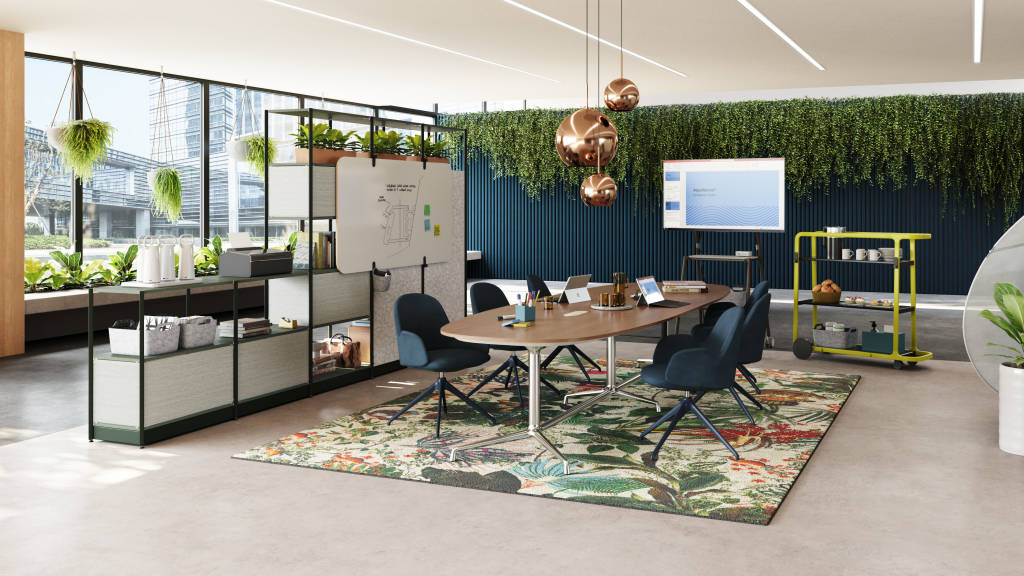 Steelcase Active Frames received a HiP Award Honoree. Steelcase Flex Active Frames are adaptable structures that define space by creating productive, flexible and inspiring homes for teams. Active Frames gridded and modular structure allows for short or long term reconfiguration and provides the adaptability needed in a resilient and evolving workplace.
DeskWizard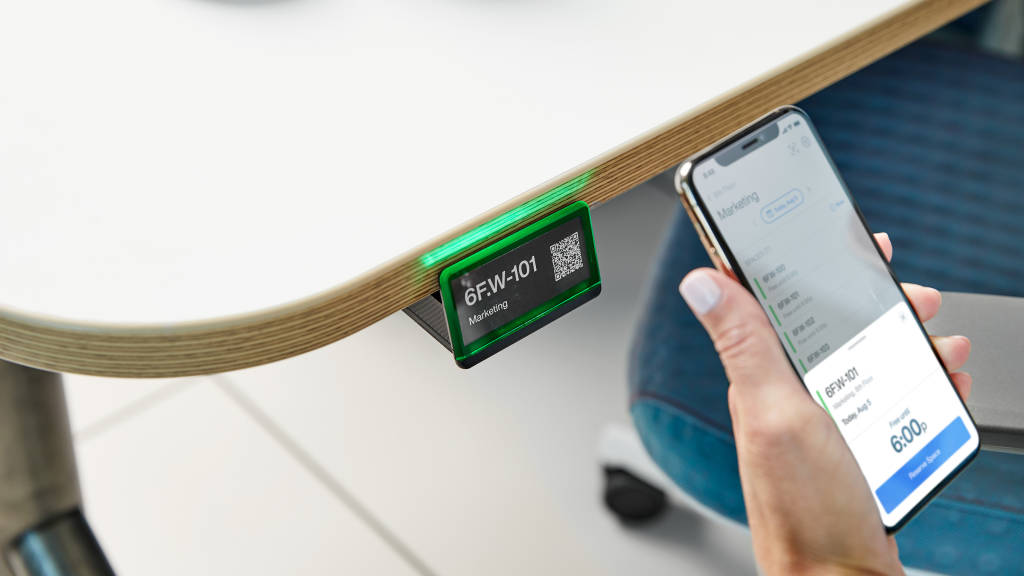 DeskWizard received Best of NeoCon Silver. DeskWizard is designed for the hybrid worker. The booking process is simple, hands-free and managed from the well-known comfort of your mobile device. Scan the QR code at the desk or book ahead and reserve a free workstation.
---
EXPLORE NEOCON
Ready for more? Explore new solutions and products for today's hybrid workplace by watching our NeoCon showroom tours.
---