How to Make Your Office Feel Like Home
Mitchell Gold + Bob Williams and Steelcase create unique, comfortable places to work.
When you walk into Mitchell Gold + Bob Williams' North Carolina headquarters, you'll see banners on the wall and coffee cups that say "When a home has been furnished successfully, just walking in the door is like getting a hug." So, when the company entered into a relationship with Steelcase to bring greater choice and ease of purchase to the workplace, they wanted to bring the same feeling to the office with residential inspired products.
"We were thinking that's what a lot of offices want to be like. When people walk in, they should just feel welcome with a big hug," said co-founder Mitchell Gold.
To celebrate the companies' collaboration, the Steelcase WorkLife in New York played host to a variety of new work spaces featuring beautiful and comfortable furniture from Mitchell Gold + Bob Williams.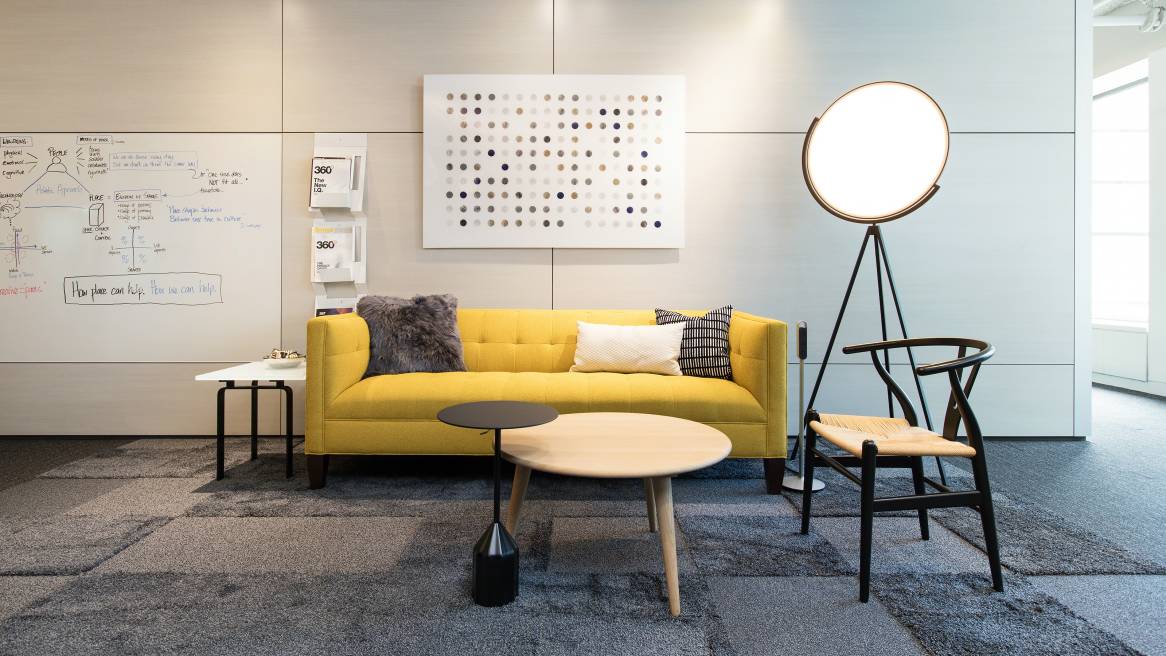 Mitchell Gold + Bob Williams Work Spaces
Mitchell Gold + Bob Williams have a mission to bring "Comfort to All" including to people at work. The Kennedy Sofa and Coalesse Carl Hansen Wishbone Chair pair with Steelcase Thread so people can collaborate comfortably and have access to power anywhere. (Also shown: Carl Hansen Coffee Table, Viccarbe Burin Table)
The extensive Steelcase portfolio, which includes some of the world's best brands such as Mitchell Gold + Bob Williams, means customers can order everything they need in one place and get consolidated distribution by the largest dealer network in the industry.