Lack of Diversity in Leadership Creates Obstacles
"Some people don't like change, but you need to embrace change if the alternative is disaster," Tesla's Elon Musk told The Daily Beast. Musk's comments come at a time when an increasingly complex business environment is being dubbed "the age of disruption" in the latest IBM C-suite study. Change is a constant with "digital giants" flexing their technology muscle in new industries and agile startups seemingly redefining the market out of nowhere.
This new global landscape requires organizations to quickly pursue new ideas and opportunities. Yet leaders face major barriers as they attempt to create an agile, innovative culture.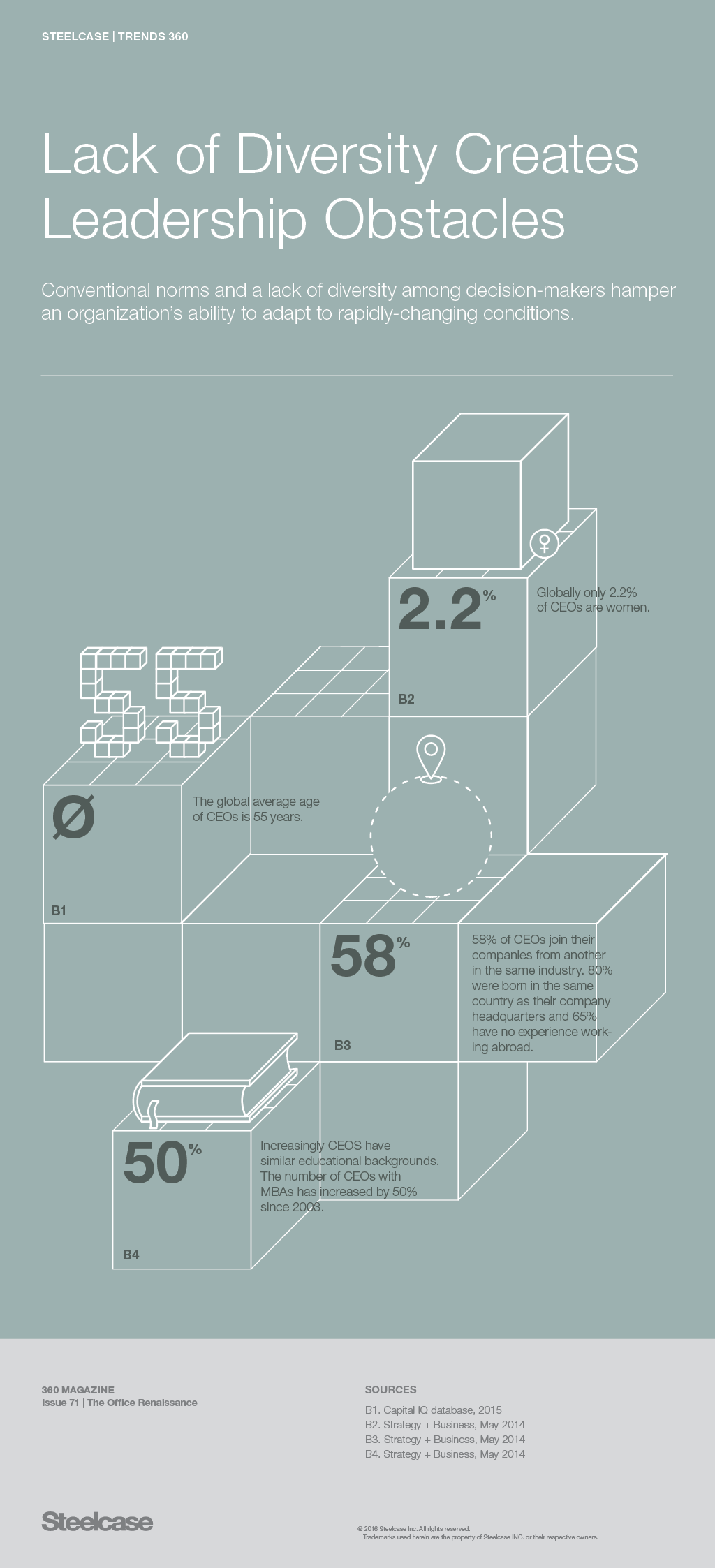 The latest Steelcase research identifies how physical space can help leaders reshape their organization's culture and performance overall. Steelcase has built a new leadership prototype around key design principles meant to foster an adaptive culture. To read more about the evolution of the leadership community, read 360 Magazine's "The New Leader."
---
You May Also Like
What's Driving Leaders to Work Differently?
The New Leader
Steelcase Global Report: Employee Engagement and the Global Workplace