Quickly discover what's working and what's needed in your space so you can serve people better, reduce risk and do more with less.
How it Works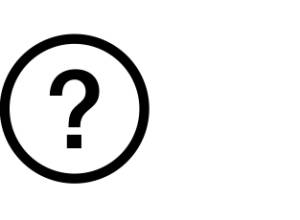 Questions + Goals
Steelcase consultants identify key questions and goals for your Workplace Advisor Study engagement.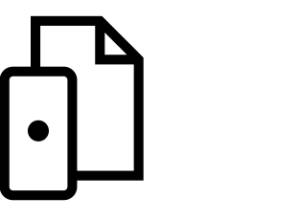 Sensors + Surveys
Leased sensors collect anonymous usage data; employees provide perspective via surveys.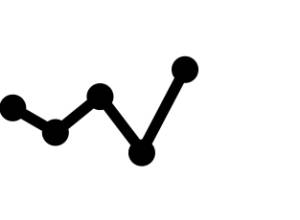 Dashboard
Intelligence is applied to display actionable information, including space comparisons and trends.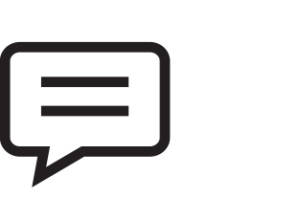 Consultation + Report
Our experts provide detailed analysis and considerations, documented in a sharable report.
Actionable Dashboard
Overview
Overview
See a comprehensive snapshot of the data gathered through your Workplace Advisor Study.
Space + Amenities
Space + Amenities
See Where Work Happens
View space occupancy data for a single space, by floor or across global facilities. Floorplan Occupancy helps to understand the role adjacencies play in space utilization.
Features That Matter
Tag space with information about size, furniture, tools and amenities to add context that may help to understand differences in occupancy and efficiency so the experience can be improved.
Analysis
Analysis
Target Times of Interest
Customize the date and time of the data displayed to focus on a period of interest. Charts, timelines and maps understand peak demand and lull times for the locations chosen to be viewed.
Rich Information
Custom algorithms and analysis provide rich information on how your space is used, and help answer key questions like: Do we have the right kinds of spaces? Do we have enough of the kinds of spaces we need? Can more workers go mobile?
Surveys
When honest feedback is paired with data, it enables facility and real estate managers to better understand their workplace. Workplace Advisor Study includes two surveys that engage employees and provide valuable context for space management decisions.
Both surveys take 10 minutes to complete and results are synthesized with sensor data for greater insights and understanding during the session with Steelcase Applied Research + Consulting.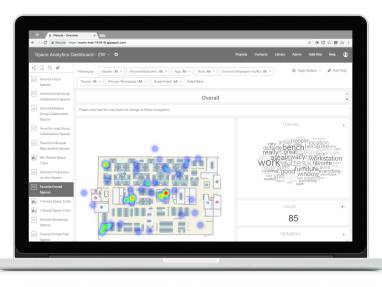 Spaces People Value
In this survey, employees click on a floorplan to choose their favorite places to work individually, as part of a group and in various other settings. The result is a map showing most popular choices for each type of space, as well as trends from verbatim employee feedback.
Compare these preferences with actual space occupancy data for a deeper understanding of what people want and use.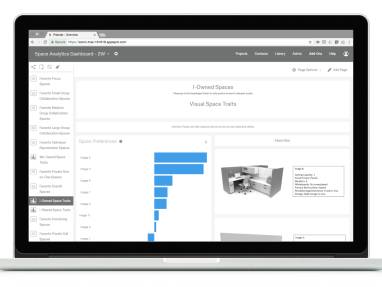 Features People Seek
In this survey, employees choose the space amenities – like monitors, whiteboards or natural light – that appeal to them most for individual or collaborative work.
Paired with sensor data about space traits, these preferences can help you understand why spaces are sought out (or not) and what employees want in their space. This information sheds light on opportunities to improve performance.
Expert Analysis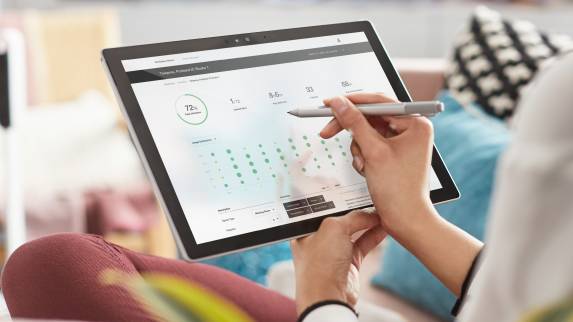 Roadmap to Performance
At the end of your Workplace Advisor Study engagement, you'll receive:
A printed report that summarizes study findings
Actions you can take to address issues and opportunities
Informative, instructive dashboard images
Trend analysis and high-impact paths forward
Understanding Employee Voice
Our Steelcase Applied Research Consultants will engage your people with onsite services including primary observation, user focus groups and interviews. Employee voice engagements can involve one or two consultants over two to five days, depending on your needs and priorities.
Holistically explore aspects of culture, process, tools and space in support of your organizational ambitions. Explore engagements are especially helpful in preparing employees for success in a new and different work environment.
Get Started
Discover how Workplace Advisor Study can help monitor, quantify and optimize workplace performance