Steelcase Workplace Advisor Subscription is a continuous space management tool that lets organizations monitor, quantify and optimize ongoing workplace performance.
Optimizing Space Long Term
Steelcase Workplace Advisor Subscription is a continuous space management tool that lets organizations monitor, quantify and optimize ongoing workplace performance.
Contact Sales
How it Works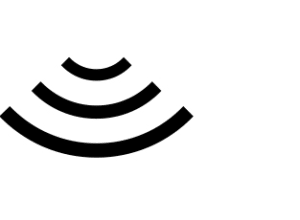 Sensors
Sensors in the workplace help track how spaces are used.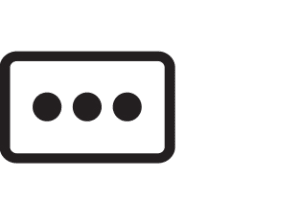 Wireless Gateways
Data is sent securely to the cloud.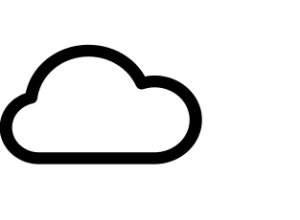 Cloud Platform
The Microsoft Azure powered cloud stores information.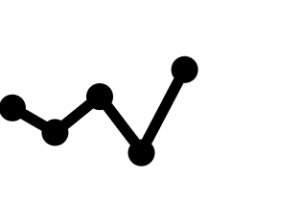 Dashboard
An intelligent dashboard is created applying meaning from data.
Intuitive Dashboard
Key Metrics
Key Metrics
The Subscription dashboard displays a high-level, graphic summary of the key metrics for all spaces being monitored within the filter criteria set.
Deliverables
Deliverables
See Where Work Happens
View space occupancy data for a single space, by floor or across global facilities. Floorplan Occupancy helps to understand the role adjacencies play in space utilization.
Features That Matter
Tag space with information about size, furniture, tools and amenities to add context that may help to understand differences in occupancy and efficiency so the experience can be improved.
TARGET TIMES OF INTEREST
Customize the date and time of the data displayed to focus on a period of interest. Charts, timelines and maps understand peak demand and lull times for the locations chosen to be viewed.
Working Hard In Your Space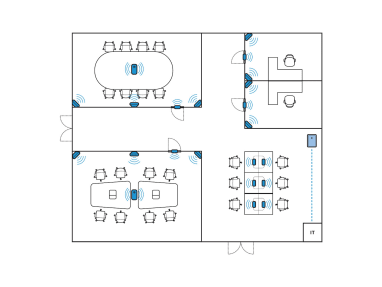 Simple, Straightforward Installation
Workplace Advisor is carefully tailored to the layout of the workspace. Each individual floor plan is mapped out digitally, creating an interactive layout of the office.
Steelcase space engineers thoughtfully determine where each sensor and gateway is placed based on unique office spatial and hardware needs.
All hardware is organized, labeled and assigned to a space ahead of time for quick, easy installation.
Each space comes with a map that shows where to place hardware.
Installation takes only 5-10 minutes per space.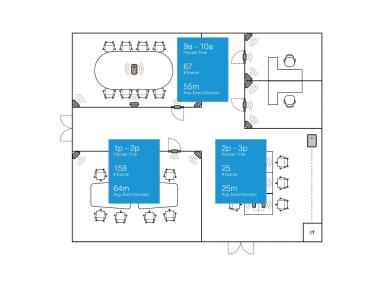 Accurate Data Results
Workplace Advisor delivers precise, trustworthy data in real time with Steelcase's spatial expertise and cutting-edge algorithms.
Occupancy is accurately measured and recorded using unobtrusive, infrared technology. Multiple sensors collect and send data to multiple gateways, ensuring only precise information is stored on the secure Steelcase platform.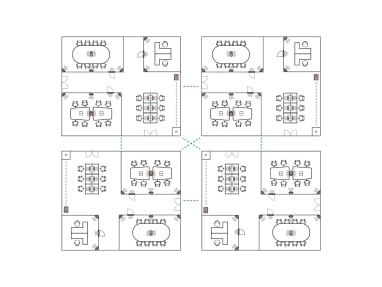 Scalable for Any Space
Organizations most valuable assets are people and places. Regardless of how large or small either of those assets are in number, Big Data can help ensure they are performing as well as they can.
With simple installation, discreet hardware and a cloud-enabled network, Workplace Advisor is easily scalable. Whether it's in one or several spaces, or across multiple buildings and campuses, Workplace Advisor adapts to meet the needs of the organization.
New Features
We are continually enhancing Workplace Advisor Subscription with new features. Here are a few of the latest ones:
Floorplan Occupancy
A new view from the Workplace Advisor Subscription dashboard, Floorplan Occupancy gives a powerful sense of the big picture.
Efficiency
Learn how many people on average are using a room or a space in the open plan.
Auto Book and Auto Release
Use Workplace Advisor Subscription sensors to book a room when employees walk in or release it when there's no longer any activity, automating the process of finding and securing a meeting space.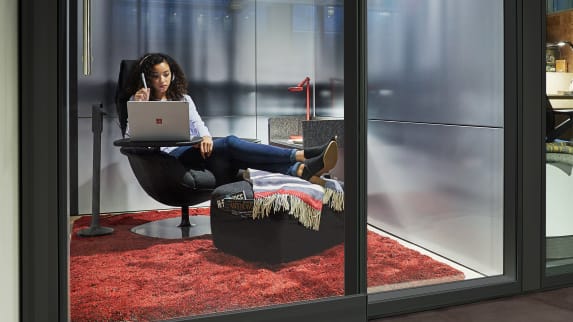 Workplace Advisor + Privacy
We're committed to helping organizations offer the best workspaces, but never at the expense of your privacy. That's why our data-sensing products are designed with leading-edge privacy protections— starting with Workplace Advisor Study.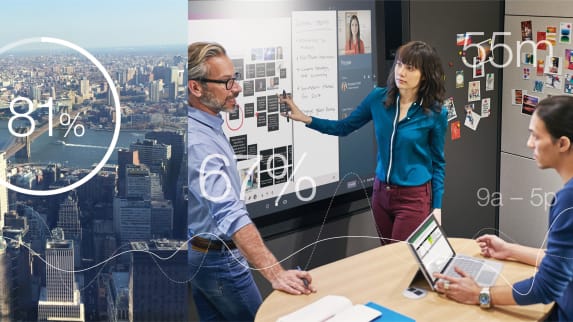 Get Started
Discover how Workplace Advisor Subscription can help monitor, quantify and optimize workplace performance.