Sonata modular casegoods define personal space within healthcare treatment settings, providing important amenities to patients and families with easy access for clinicians.
Insights
The Challenge
The Challenge
Competing Needs
A healthcare environment should consider the needs and activities of clinicians, patients and their families.
Limitations of conventional treatment spaces:
Patients are separated from clinicians.
Clinical supplies compete with belongings at the patient's side.
Privacy and personal space are not addressed in an environment where people regularly contend with fear, discomfort and a lack of control.
Observations
Observations
Improving the Treatment Experience
We embarked on an extensive journey of research and design to improve the healthcare journey. We saw clinicians struggling to provide patient privacy in open treatment areas, and conversely, trying to oversee more than one patient at a time in isolated private rooms. In these environments, families and supportive friends were an afterthought.
Design Insights
Design Insights
Personal Comfort, Connection + Convenience
The relationships between people play important roles in the healthcare process. Supportive settings offer control and customization for a range of physical and emotional needs. These settings should also provide space for family members, clear sightlines and access for clinicians and privacy without isolation for patients. When people come together in meaningful ways, care is at its best.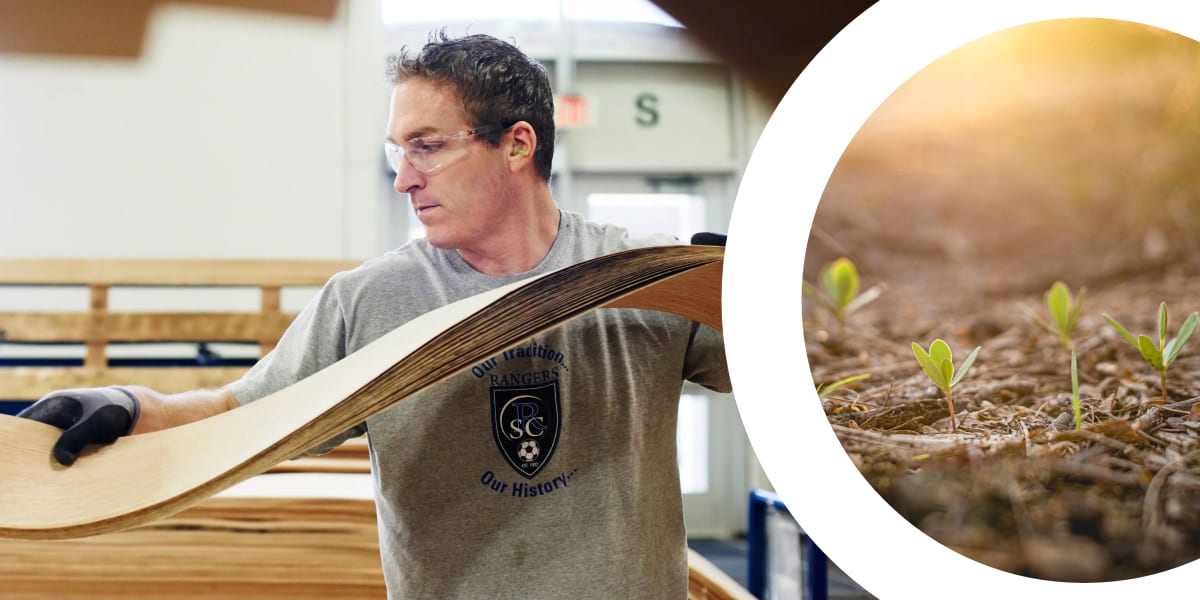 Sustainability
Designing for Sustainability
We create products that are good for people, and good for the world. Our products and operations are designed around a commitment to reduce climate change, reinforced by sustainable practices across our value chain.
Our Sustainable Design framework ensures our products are designed with consideration of life cycle thinking and cradle-to-cradle principles:
Source materials responsibly
Minimize global warming and other life cycle impacts
Ensure material health
Enable end-of-use strategies
Specifications
Standard + Optional Features
Standard + Optional Features
Nurse Server
Provides standing-height worksurface, pull-out material prep worksurface, and medical supply storage or waste bin storage
Toe pull is standard to help with hands-free access to waste removal
Face lock is optional to secure all drawers on nurse servers with drawer and waste bin storage
Media Unit
Accommodates access to technology, entertainment and additional storage at patient side
Power is accessed through a cut-out in media unit inner wall
Bench
A combination storage and seating solution
Top is available as a cushion or solid surface
Island
Available in single- and double-sided styles with open storage or sliding door
Accommodates hands-free waste disposal, open and personal storage, and access to power
Island divider separates upper shelf for double-sided modules
Wardrobe
Open storage provides personal storage at patient side
Coat hook allows for hanging storage within wardrobe
Available as single- or double-sided
Base
Provides a common support for modules
Attaches to the floor with provided anchors and acts like a utility chase
Available in a variety of widths to accommodate any product combination.
Dimensions
Dimensions
| | |
| --- | --- |
| Base | |
| Depth | 18″ |
| Width | 12″ – 84″ |
| Height | 4″ |
| nurse server | |
| Depth | 18″ |
| Width | 24″ |
| Height | 39″ |
| Island | |
| Depth | 18″ |
| Width | 36″ or 48″ |
| Height | 36″ |
| Bench | |
| Depth | 18″ |
| Width | 36″ |
| Height | 19″ |
| Wardrobe | |
| Depth | 18″ |
| Width | 12″ |
| Height | 60″ |
| Media Unit | |
| Depth | 18″ |
| Width | 24″ |
| Height | 36″ |
Global Availability
Global Availability
This product is available in the following regions:
Central America
South America
North America
Middle East
Not available in your region?
If you're interested in purchasing a product that's not available in your region, please contact your local dealer for purchasing options.