Overview
Overview
features
From Mitchell Gold + Bob Williams' versatile Hunter Collection, this low and luxe modern sofa is great for providing seating for several. Lush seat and back cushions make it an especially comfortable modern sofa.
Warranty: 1 year
Details
Details
options
Eco-friendly hardwood frame
Eco-friendly high-density, high-resiliency cushioning
Seat: sinuous springs; back: rigid sheet webbing
Available with down cushions
Leg options: square polished stainless steel legs; square brass; round wood legs.
Can be ordered upholstered in fabric or slipcovered.
Made in the USA
Two widths: 90 in., 100 in.
Materials: Wood, Metal, Polyester, Cotton
surface materials
This product is available in the following surface materials:
Legs
Metal finish group 1
Wood
Seat Upholstery
Graded-In Price Group 2
Graded-In Price Group 3
Graded-In Price Group 5
Graded-In Price Group 7
Graded-In Price Group 8
Graded-In Price Group 10
Customers Own Material or Leather
Availability
Availability
GLOBAL AVAILABILITY
This product is available in the following regions:
United States
Canada
Mexico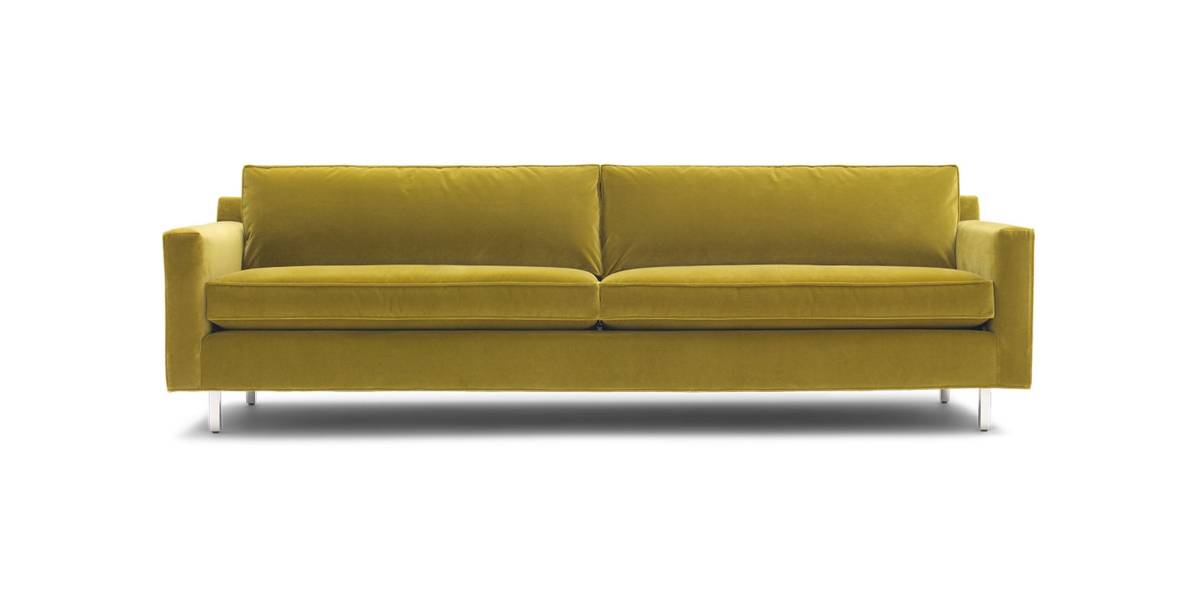 Hunter Sofa
Overall Dimensions: 90″ or 100″ W x 39″ D x 32″ H
Dealer Reference Numbers: MGB1327015, MGB1327003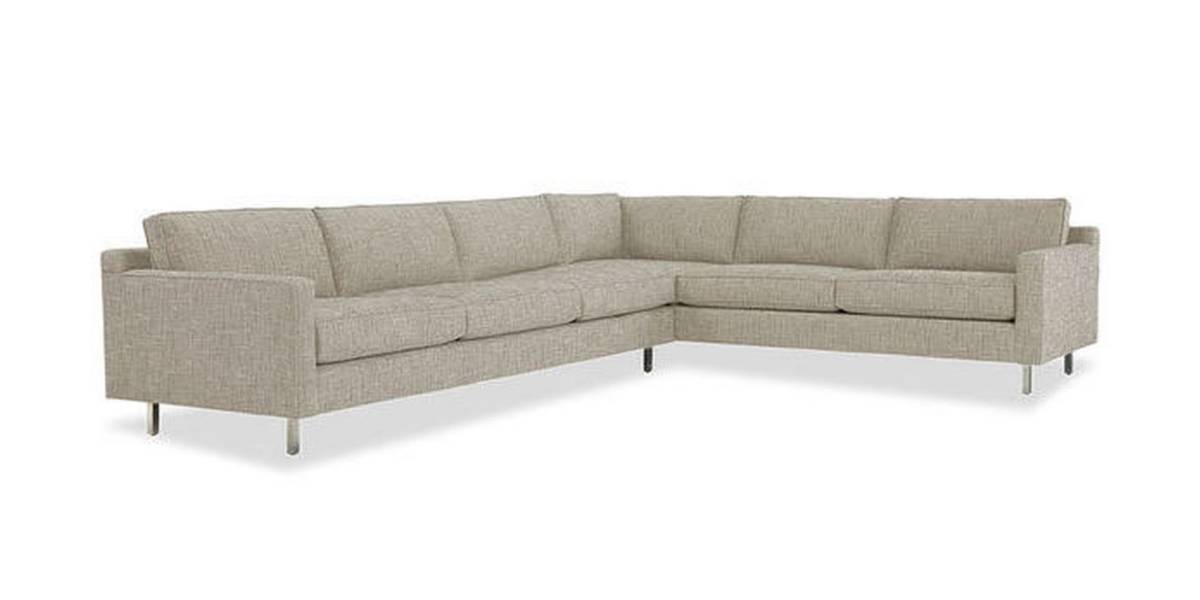 Hunter Return Sofa
Right or left arm versions
Overall Dimensions: 86″ or 95″ W x 24″ D x 20″ H
Dealer Reference Numbers: MGB1327058L, MGB1327054L, MGB1327058R, MGB1327054R