Steelcase Live Map takes the guesswork out of finding the ideal workspace.
Save Time Searching
Between the sprawling size of large campuses and their often complex naming conventions, locating available workspaces can become not only frustrating but also time consuming—people currently spend an average of at least 15 minutes per day looking for workspaces.
Eliminating costly search time helps people feel more confident and comfortable, so they can focus on what really matters: achieving their best possible performance.
Find the Right Space
Easily visible in convenient locations in the workplace, Live Map's user-friendly display pulls scheduling data from Microsoft Office 365 and occupancy data from Steelcase Workplace Advisor sensors to reveal the real-time availability of rooms, desks and workspaces. The result? An elevated experience for visitors and valuable peace of mind for employees.
Focus Faster
With Live Map's best-in-class digital overlay on an easy-to-read floor plan, employees can keep their momentum going, whether they're finding a scheduled meeting, grabbing an impromptu breakout room or simply searching for a quiet desk for a few hours of focused work. Live Map's office wayfinding provides immediate visual context so everyone, including nomadic workers, can find their space quickly and get right to work.
Simplify Space Reservation
Live Map leverages Workplace Advisor Subscription sensors, which activate Auto Book and Auto Release, to deliver easily accessible, real-time space availability. Auto Book and Auto Release reserve a room when an employee walks in, and release it when there's no longer any activity, so employees can use Live Map to search for a meeting space with certainty, never questioning whether a booked room is in use again.
Explore More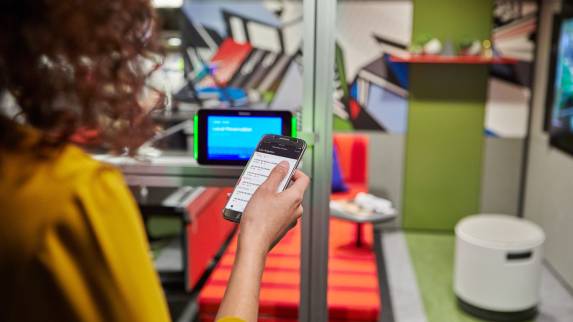 Smart + connected workplace
As an integral new part of the Steelcase Smart + Connected Workplace, Live Map works in
harmony with the Steelcase Find app and RoomWizard for a seamless user experience. After
scanning the Live Map display for real-time room availability, employees can use Find to quickly
filter by their needs and reserve the ideal workspace, or they can utilize RoomWizard, the meeting room scheduling system, for instant, on-the-go booking.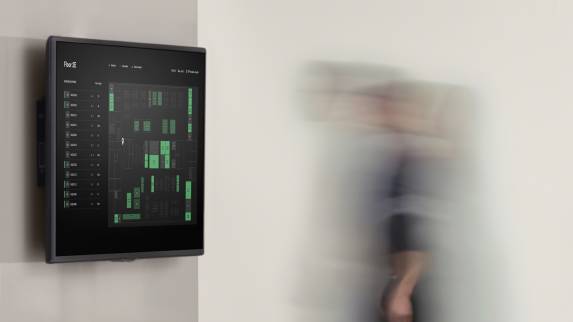 How it works
Built on Microsoft Azure, Live Map is a cloud-based software solution that pulls information
from Office 365 calendars and optional Workplace Advisor sensors. The data is processed
on a small-form-factor PC that is connected via HDMI to any standard 1080p display.