DeskWizard is a desk reservation system that empowers employees to easily find and reserve a place to work in an office with shared workspaces.
Simple to Use
Easily book a workstation days in advance, day-of, or on-demand while in the office. The booking process is simple and hands-free, managed from the well-known comfort of employee mobile devices.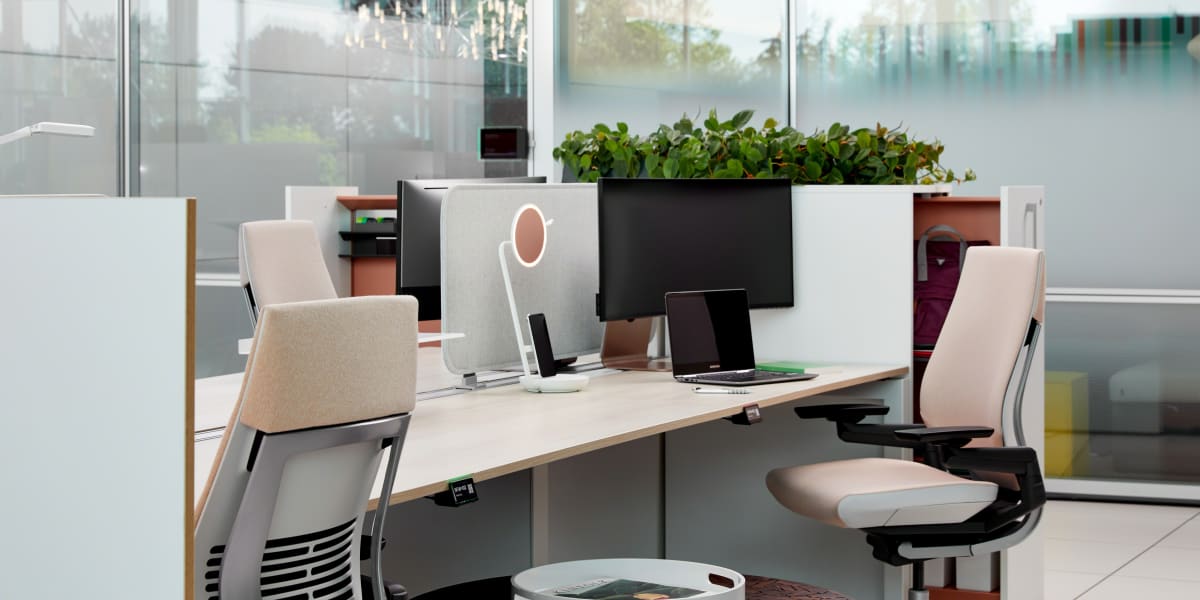 Book Ahead or On Demand
DeskWizard is designed to be integrated with booking and reservation software. Through a mobile app, it allows people to easily plan office time in advance, putting them at ease with a safe, comfortable workspace waiting for them ​when they arrive.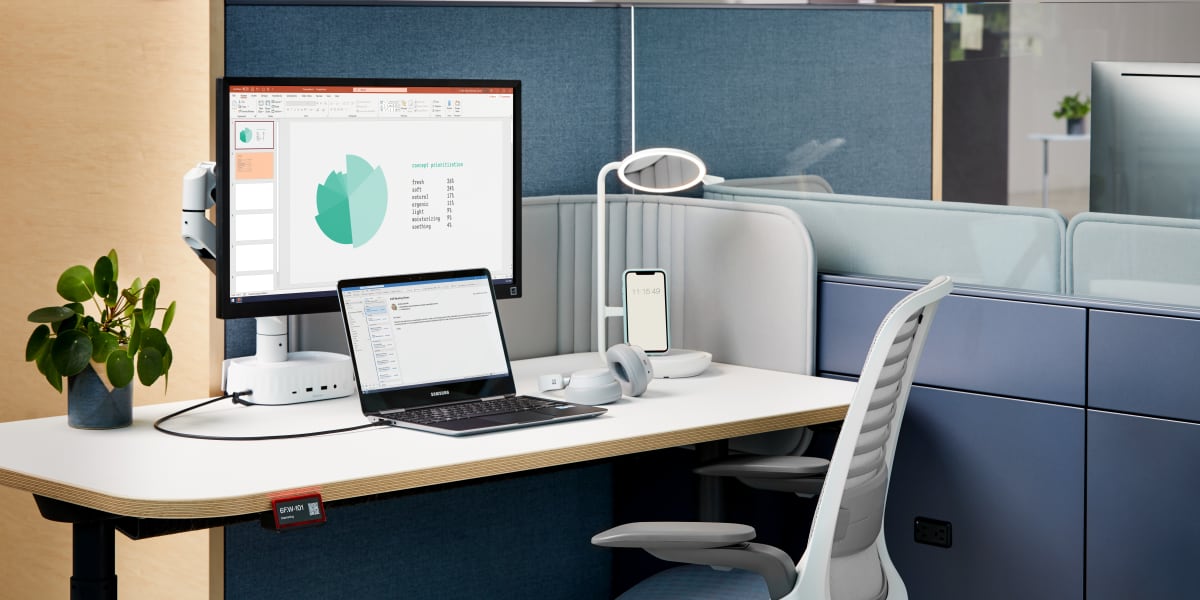 Supports a Hybrid Workplace
DeskWizard provides an intuitive physical representation of workstation availability in the office.​
​Blending the physical office with digital booking technology is key to fully empower hybrid employees. Benefits of including DeskWizard in a hybrid workplace include:
Flexible – DeskWizard can be mounted to the front edge of a desk or be placed directly on the worksurface
Adaptable – DeskWizard is easy to install, setup and manage over time
Integration – DeskWizard integrates seamlessly with existing desk reservation systems
Features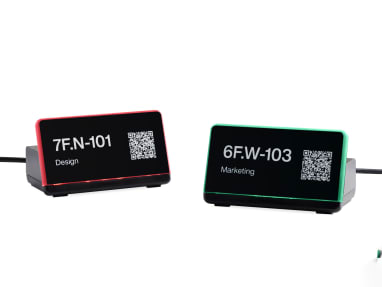 Simple Signaling
Green and red lights provide a clear signal if spaces are available or booked​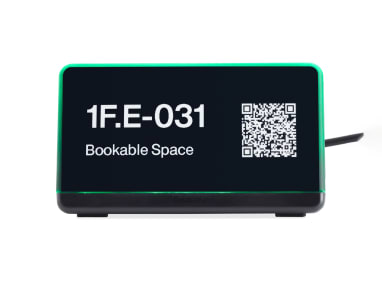 Touch Free
A printed QR code on the placard allows easy touch-free booking with any mobile device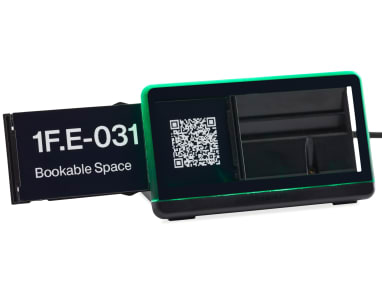 Adaptable
A placard system allows for easy updates to space names and codes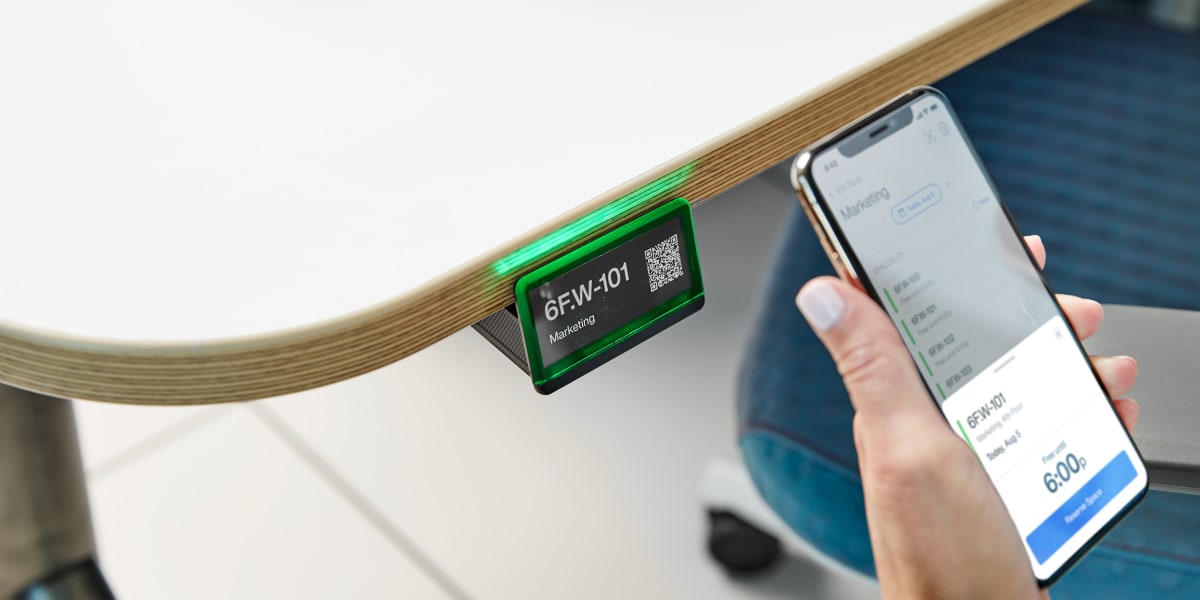 Technology Partners
DeskWizard is a hardware device that integrates with booking and reservation software solutions. DeskWizard will be available with AgilQuest's reservation and occupancy management platform, Forum. AgilQuest has been an innovator and industry-leader in workplace flexibility for 27 years.
Specifications
Hardware Specifications
Dimensions (W x D x H):
3.0″x1.9″x1.7″ (76x48x42mm)
Wireless Communication
Wi-Fi – 2.4GHz: IEEE 802.11b/g/n
Bluetooth 4.2
Power: