Features
Letter, Diagonal File + Pile Boxes
Letter, Diagonal File + Pile Boxes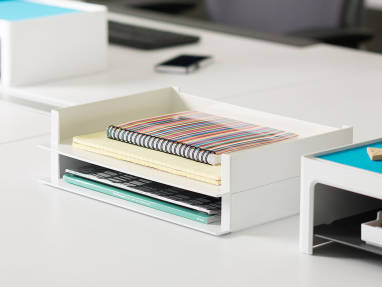 Work individually or stack horizontally.
Ensures easy access to important letter-size paper or files.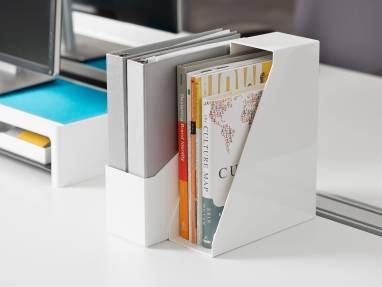 Store letter-size binders, magazines and other reference materials for easy access during the work day.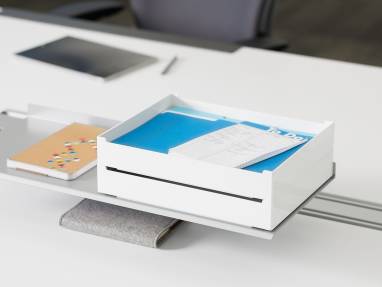 Store letter-size paper or files.
Used individually, stacked horizontally or crisscrossed to maximize use of available space.
Tool, Utility + Storage Boxes
Tool, Utility + Storage Boxes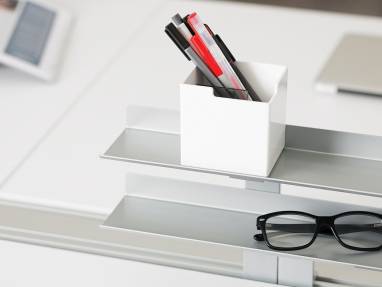 Manage a clutter-free workspace.
Keep items separate with the translucent, removable tool box insert.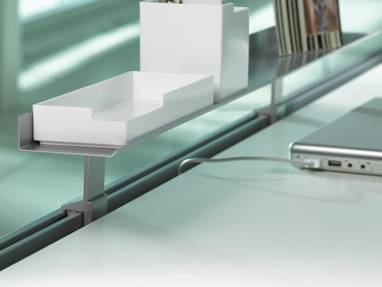 Keep pens, pencils and other small items within arm's reach.
Can be used individually or stacked horizontally in the workspace.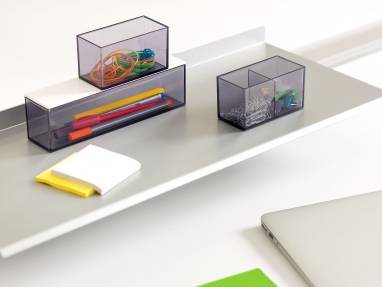 A set of three, which interlock when stacked horizontally.
Keys, phones and other belongings are easily visible inside the stacked boxes.
Personal Box
Personal Box
Simplify workspace organization.
Fitting on the 3″, 6″ or 10″ shelves, the boxes may also be used freestanding on any worksurface.
Resources + Support
Need help? Contact us at 888.783.3522
Download 2D and 3D CAD models for use in your design application.

View and save brochures, certificates, reports, white papers, case studies and articles.

Browse, save, and download beautiful images for use in presentations or inspiration boards.