Eyesite collection gives users the ability to maximize display usage|increase personal comfort and enhance productivity. Eyesite can support up to 6 monitors.
Configure Now

Planning for the Workplace?
Uncover options to create an inspiring space.
Configure Now
Buy Now

Shopping for a Home Office?
See all the options for your work-from-home upgrade.
Buy Now
Features
About
About
As technology quickly evolves, displays are coming in more shapes and sizes than ever before, and employees are using more of them. By allowing users to control the angle and focal depth of their displays—regardless of quantity and size—the
Eyesite collection gives them the ability to maximize display usage, increase personal comfort and enhance productivity.
Focal Adjustment
Focal Adjustment
Adjustable focal depth bars provide 13″ of adjustability. When not in use, displays tuck back neatly, clearing valuable worksurface space. Fixed focal depth bars are also available.
Improved Flexibility
Improved Flexibility
Improved flexibility for up to six displays. Eyesite's 12″ and 18″ columns offer a range of display and laptop configurations including single, dual and triple display bars to meet today's ever-expanding user needs. With Eyesite's 26″ column, employees can easily utilize up to six displays in a variety of arrangements.
Insights
Technology makes work mobile, but for many users, small portable screens can't replace desktop displays. Software engineers, architects, designers and professionals in many industries, from banking and finance to education, engineering and healthcare, rely on the immersive experience of multiple monitors in their daily work.
How are multiple monitors (two to six screens) best configured and adjusted? Extensive primary and secondary research addressed these issues, and informed the design of Eyesite flat panel monitor arms.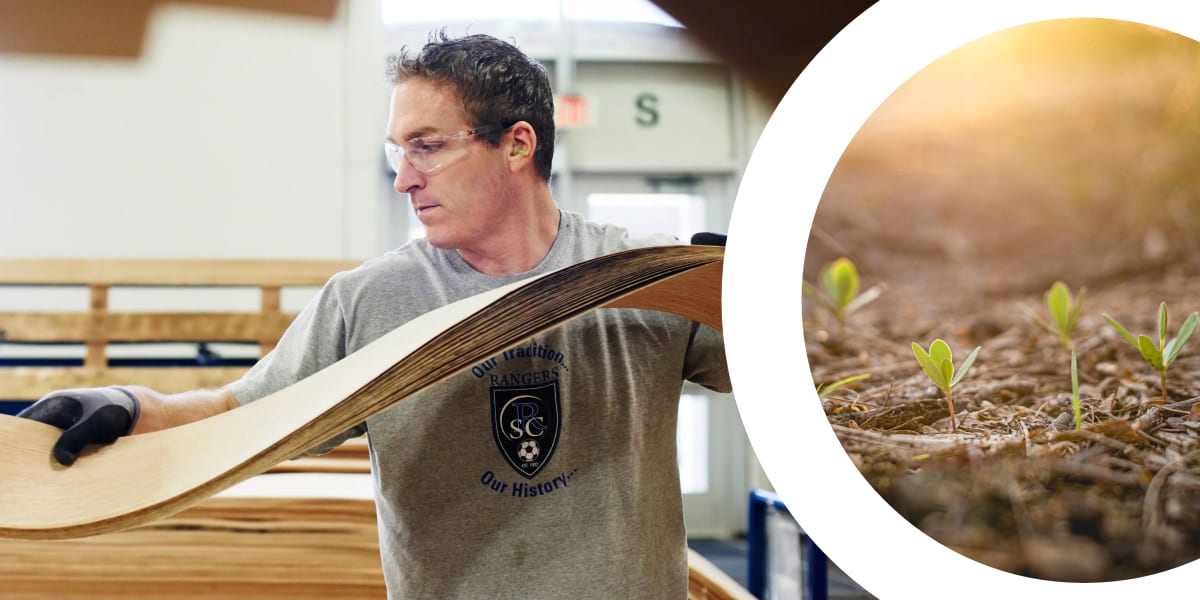 Sustainability
Designing for Sustainability
We create products that are good for people, and good for the world. Our products and operations are designed around a commitment to reduce climate change, reinforced by sustainable practices across our value chain.
Our Sustainable Design framework ensures our products are designed with consideration of life cycle thinking and cradle-to-cradle principles:
Source materials responsibly
Minimize global warming and other life cycle impacts
Ensure material health
Enable end-of-use strategies
Product Range
Single
Dual
Dual with laptop
Triple with laptop
Bar-over-bar (1 over 1)
Bar-over-bar (2 over 2)
Bar-over-bar (3 over 2)
Bar-over-bar (2 over 3)
Bar-over-bar (3 over 3)
Specifications
Global Availability
Global Availability
This product is available in the following regions:
Asia Pacific
Central America
South America
North America
Europe
Middle East
Africa
Not available in your region?
If you're interested in purchasing a product that's not available in your region, please contact your local dealer for purchasing options.